An Inclusive Experience at the 2016 Miho Airbase Event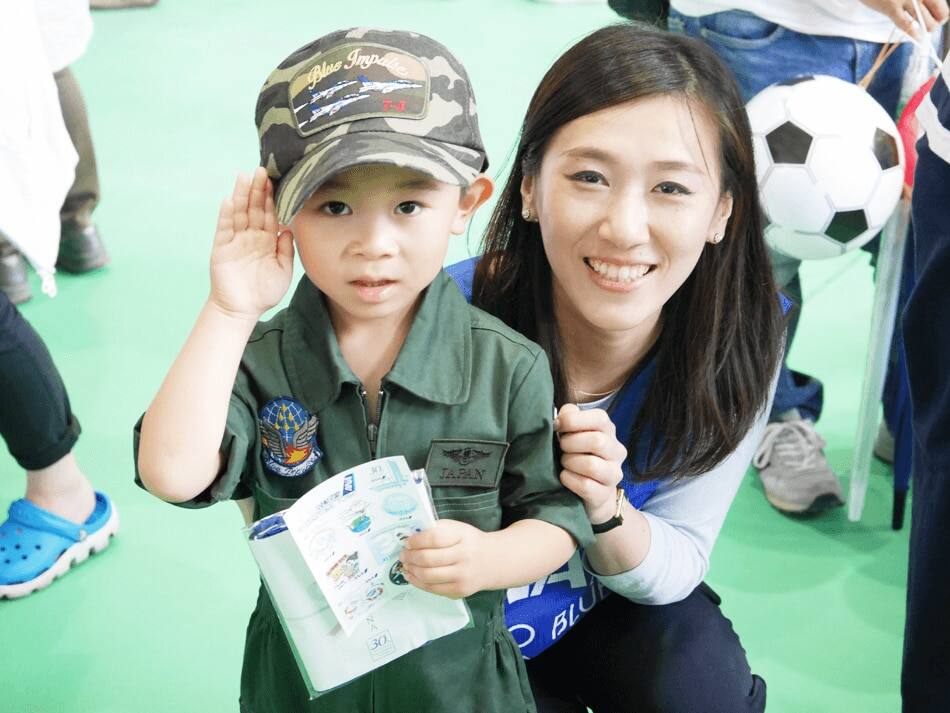 An Inclusive Experience at the 2016 Miho Airbase Event
On May 29th, an airshow was held at the Japan Air Self Defense Force Miho Airbase, also known as Yonago Airport, located southwest on the main island of Japan. As in previous years, the restricted airbase was opened to the public, and over 40,000 people, including families and airplane enthusiasts, gathered from all across Japan.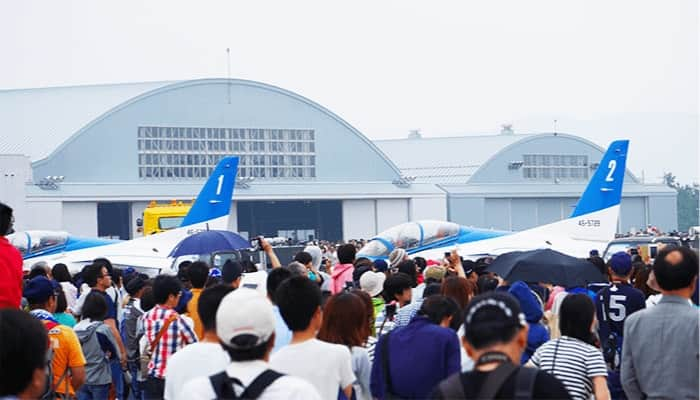 Among the many attractions were aerobatic flying by the Blue Impulse, and Yuru-Kyara mascot characters. ANA also participated with their own booth!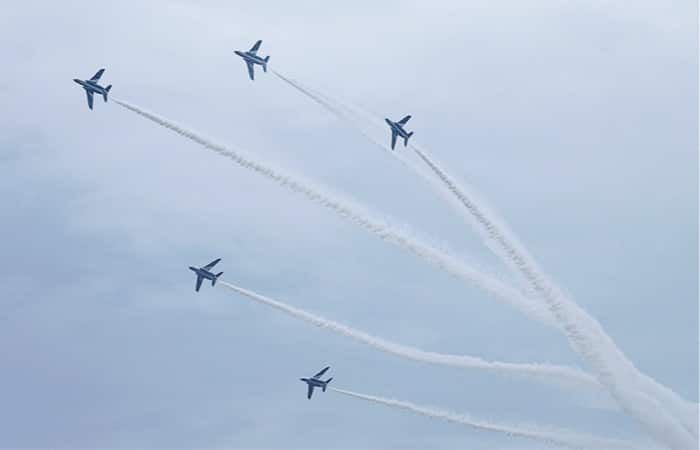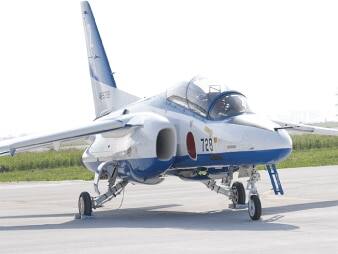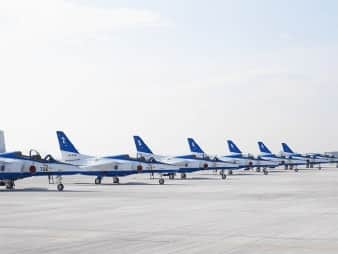 The busy booth had activities for children – from coloring and making paper airplanes, to getting a photo taken dressed in a pilot's uniform.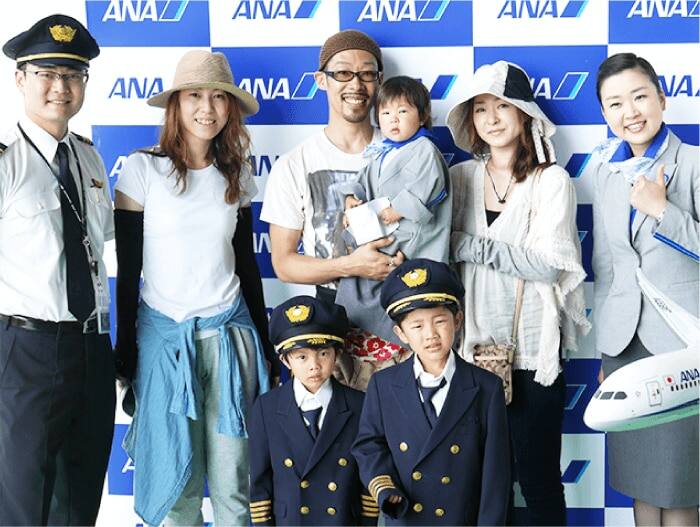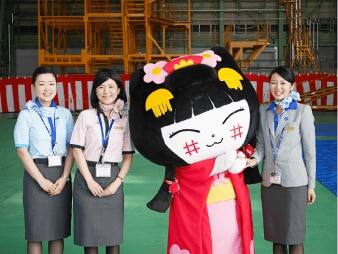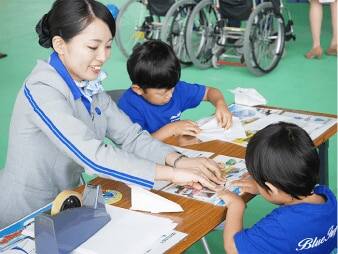 A special event was the Blind Soccer & Wheelchair Experience, offered by a joint collaboration by employees from ANA, Fujitsu, Panasonic, Toyota and Hitachi, who are part of a business council to support the Olympics and Paralympics.* Their purpose is to help build an inclusive world where all people can comfortably live together.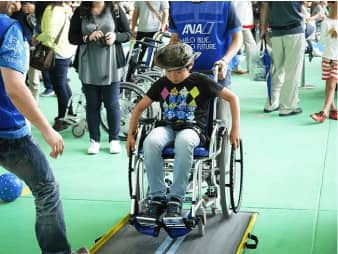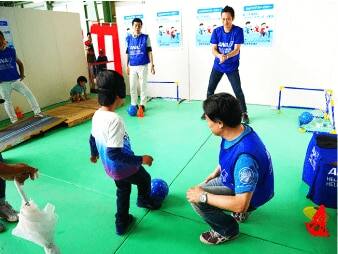 At the Blind Soccer Event, children experienced kicking a ball toward the goal while blindfolded. Basing their aim solely on the instructions from the surrounding staff members, the children experienced how difficult it is to kick a ball straight without being able to see. Having no use of sight, they also learned the importance of communication, and this event was a big hit for children and adults alike.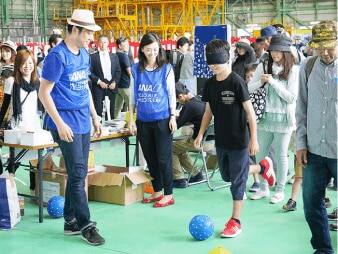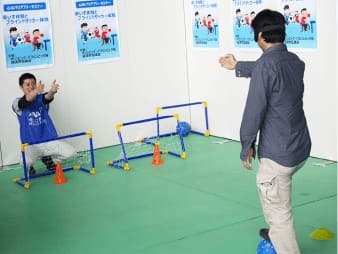 Some things can only be learned through actual experience. Learning from accumulated experiences ourselves, we at ANA to will continue to work together with other companies toward an inclusive world where all people can comfortably live together.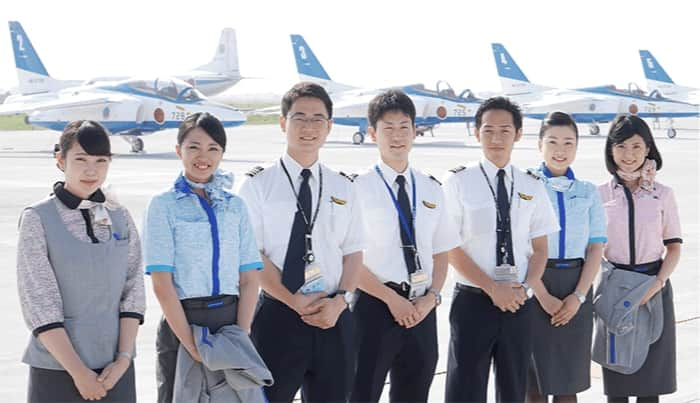 *A group made up of Keidanren (Japan Business Federation), The Japan Chamber of Commerce and Industry / The Tokyo Chamber of Commerce and Industry, The Japan Association of Corporate Executives and other members of the economic community, that work together to contribute to the success of events and the creation of legacies, toward building a rich and vibrant society in Japan.