Removing Psychological Barriers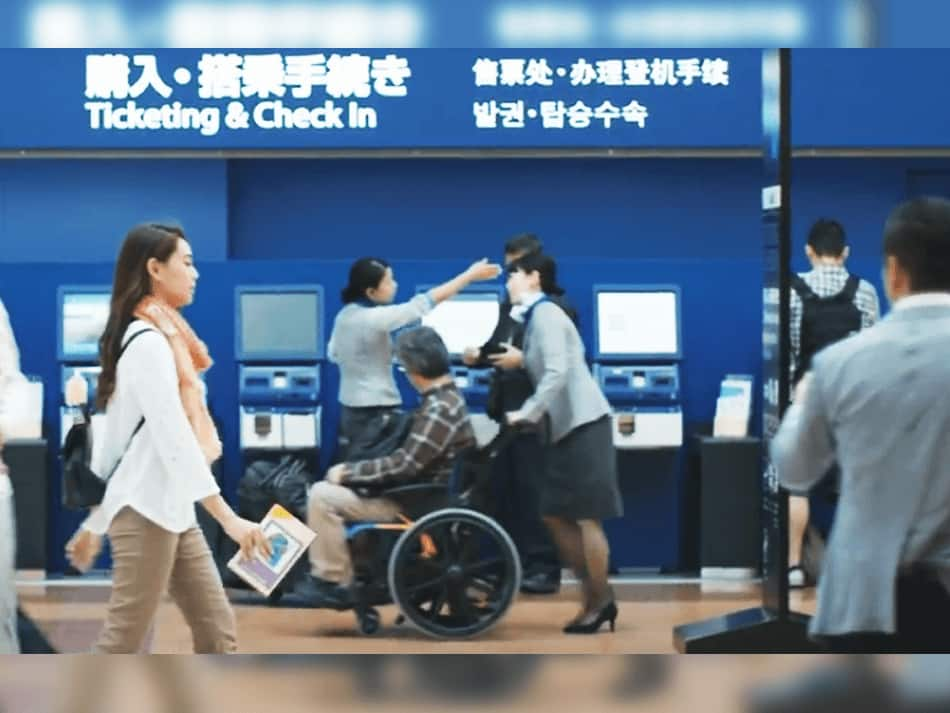 Removing Psychological Barriers
In February 2017, the ANA Group held a seminar for employees, "Removing Psychological Barriers," at the lecture hall in Haneda Airport. The event was designed to enhance understanding of the psychological obstacles that people with disabilities feel so that ANA employees take ownership of the issues and proactively work together to overcome them. This was the fifth time this seminar was held.(*)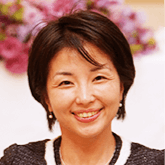 Aki Taguchi, a Japanese national shooting team Paralympian who competed at the Athens, Beijing, and London Paralympics, was invited to give a presentation under the title, "From the Wheelchair to Paralympics." Ms. Taguchi talked about the appeal of the Paralympic games, including its origins and values, types of sports and classifications.
Ms. Taguchi was unexpectedly diagnosed with a spinal cord disease while working on a cruise ship, and became confined to a wheelchair. She told the audience that when she lost the ability to do things that she had taken for granted, she realized how fortunate she had been to be without any impairment until then.
The world currently has a population of about 7.3 billion. Did you know that about 12 percent of them have a disability? Ms. Taguchi raised the point that even more people, including expecting mothers and the elderly, need a barrier-free environment.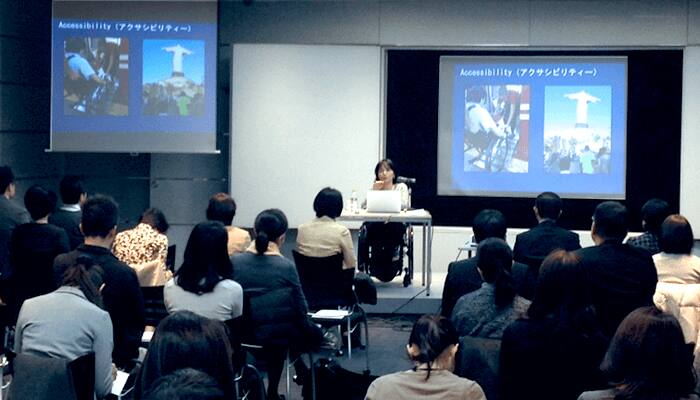 Ms. Taguchi also gave valuable advice on ANA services, including reservations, check-in, and airport information.
When she flies, she tries to reduce her water intake for hours beforehand and goes to the bathroom immediately before boarding, Sometimes, she finds the bathrooms with wheelchair access occupied for a long time by non-disabled users.
Ms. Taguchi also appealed to the audience to "learn about the various sports before 2020 and to watch the Paralympic games. I encourage you to go to the games so you can experience the moment that Japanese people become united, and to take that feeling with you beyond 2020. I hope you will do your part to make an inclusive world a reality."

Koichi Uchizono, ANA's Chief Promotion Officer for the Tokyo Olympic and Paralympic Games, thanked Ms. Taguchi at the end of the seminar, and commented, "It is critical that ANA Group employees deepen their understanding and tackle these issues. Today's talk has highlighted the challenges and has reconfirmed how important it is for the ANA Group to work toward building an inclusive world. It was encouraging to hear your views, and we hope you will continue to give us advice."
Through employee education and other activities, the ANA Group will continue towards creating an inclusive world where there are no physical or psychological barriers, so that all our customers can enjoy their travels, each in their own way.
* Following is a list of past events:

Seminar 1: Blind Soccer Player / Japan Blind Football Association / The Nippon Care-Fit Education Institute
"Learning How to Communicate with the Disabled Through Blind Soccer"

Seminar 2: Kumpei Otsuka, President, NPO Accessible Lab
"Overcoming Physical Barriers with the Heart"

Seminar 3: Yukiko Kurokawa, Professor, Sophia University; Researcher, Keiseikai Institute of Gerontology
"An Aging Society and Cool Japan"

Seminar 4: Matsumori Karin, Universal Design Advisor and Essayist
"Understanding the Hearing Impaired: What is it like to be unable to hear?"