Sample Image. Menu Content may vary by season, route, and aircraft.
THE
CONNOISSEURS
-ANA Tasty Delights-
Enjoy cuisine that goes beyond the realm of in-flight dining.
To ANA, a "Connoisseur" is the embodiment of the ultimate host: someone who has the knowledge to entertain your taste buds.With the professional expertise of master chefs, beverage specialists and ANA chefs, we open new frontiers in the art of dining 30,000 feet in the sky.
Enjoy the finest cuisine, only with ANA.
We offer the cordial hospitality you would expect from a Japanese airline, a carefully planned menu and drinks, and various other services.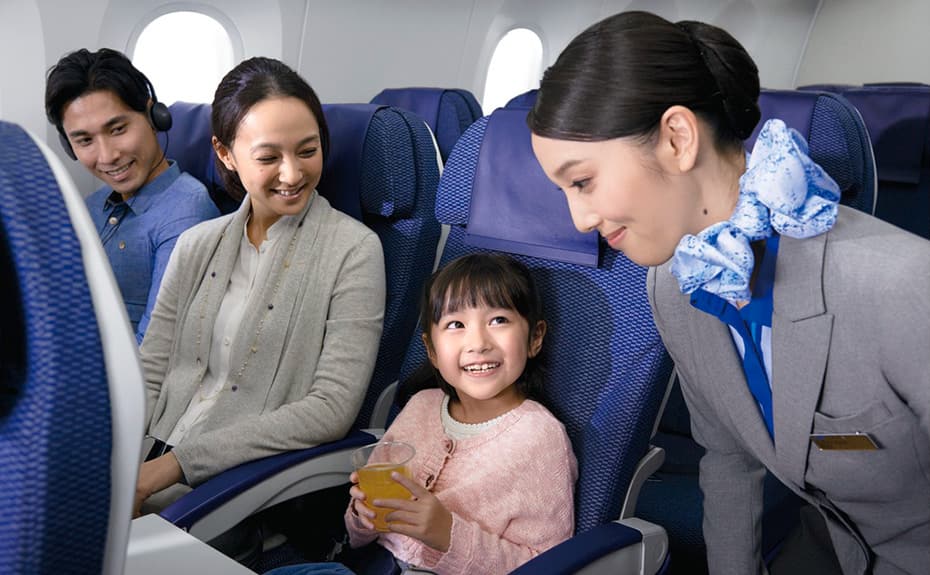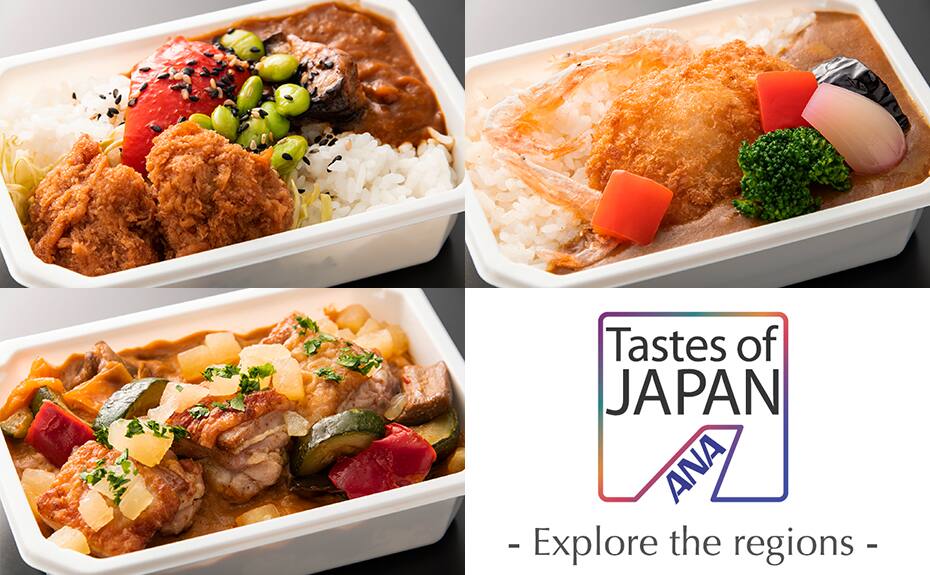 Lineup of the Highest Ranking Menus from the In-Flight Meal General Election
From June to November, the ANA chefs will be using ingredients from the Tokai and Hokuriku Shinetsu regions to create local curries of three varieties on departures from Japan and international routes for Premium Economy and Economy Class. We hope you will enjoy these special in-flight curries.
*The menu varies according to route and period.
Our vegetable soup, which contains no animal-derived ingredients, was developed in collaboration with Kayanoya using domestically produced vegetables (onions, celery, cabbage, and garlic). With an onion base, it draws out the natural flavors of the vegetables and features a subtle fragrance of black pepper. This dish is also suitable for vegetarian passengers.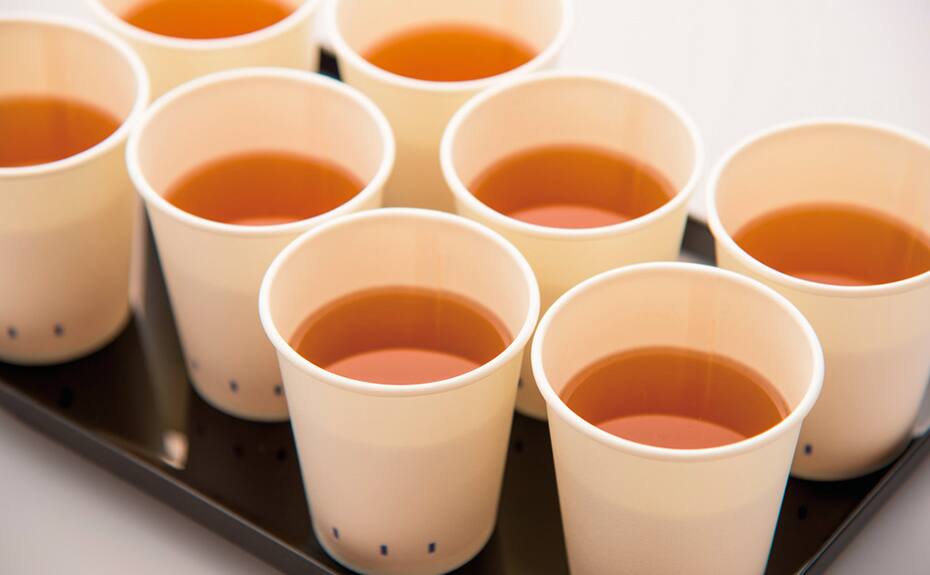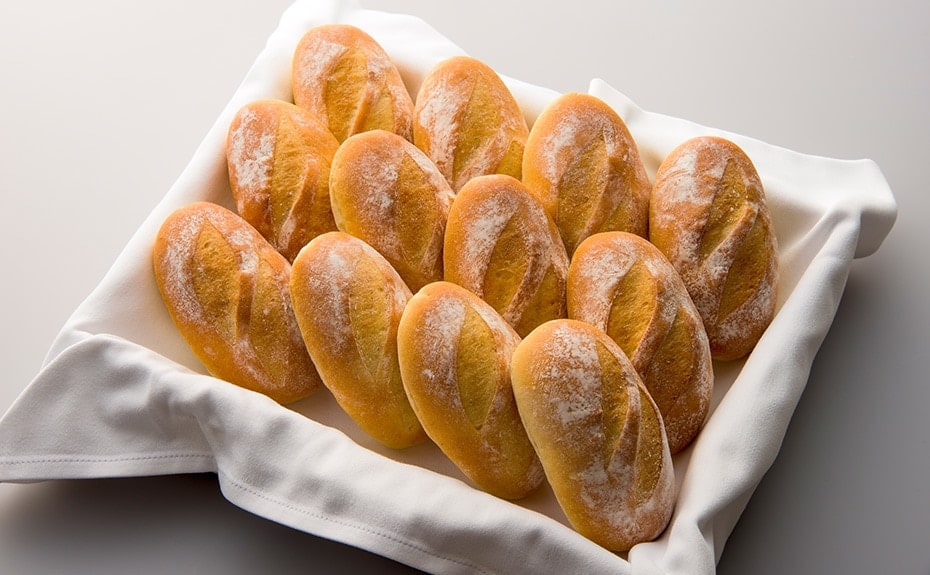 Original bread using natural yeast
ANA original bread served in Business Class is also available in Premium Economy and Economy Class on departures from Tokyo (Haneda and Narita). Efforts have been made to keep the soft and chewy textures of the bread as the environment in the cabin is difference from the ground.
Choose from carefully selected drinks to suit your appetite.
Relax for a while over a drink from ANA.
ANA serves "Ichinokura Tokubetsu Junmai Sake Dry" crafted by Ichinokura, a high-quality brewery in Miyagi Prefecture. Savor it alongside your meal.
Ichinokura Tokubetsu Junmai Sake Dry (Ichinokura, Miyagi Prefecture)
This sake is brewed from Sasanishiki and Kura no Hana, two varieties of rice from Miyagi Prefecture, the home of Ichinokura. A fine balance of soft umami (savory) flavors of the rice is captured in the deep taste of this high-quality sake, which is brewed with meticulous care by the craftspeople of Ichinokura as they maintain their long-standing customs and traditional approach to sake brewing.

The sake is branded with an original ANA label, designed to portray a soothing in-flight experience above the clouds.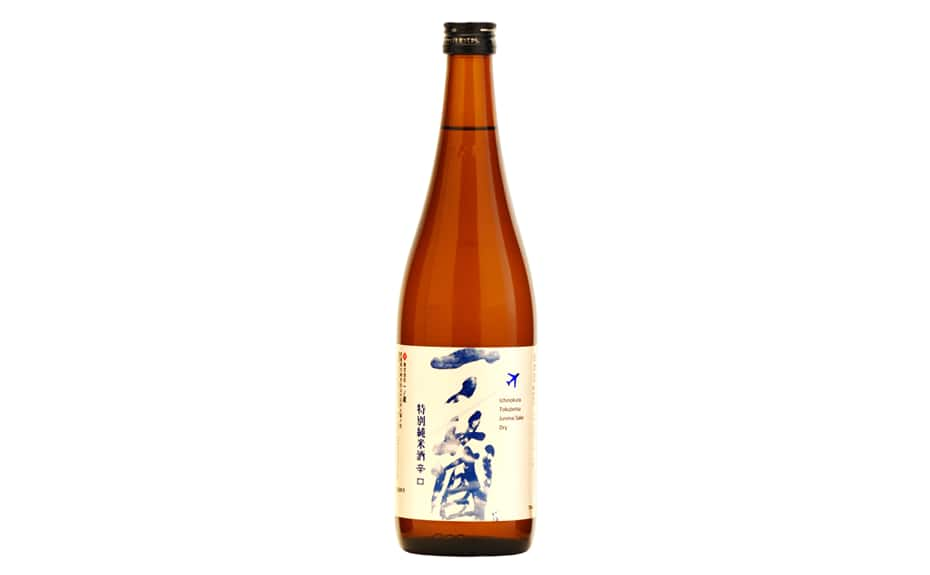 Olivier Poussier, the best Sommelier in the World (2000) and ANA's wine adviser, supervised ANA's judiciously blended original wines.
Enjoy the high quality wine offered by ANA's special label.
*Label may be changed.
Red Wine
TOURELLE DE THOLOMIES SY & CN (ANA Original Blend)
Syrah , Carignan /France
Lovely dark purple, this fragrant blend of Syrah and Carignan,boast rich and complex notes of black currant, Bilberry, wolfberry and spices. While a spicy wine, elegant acidity and well-coated tannins bring poise and tenderness.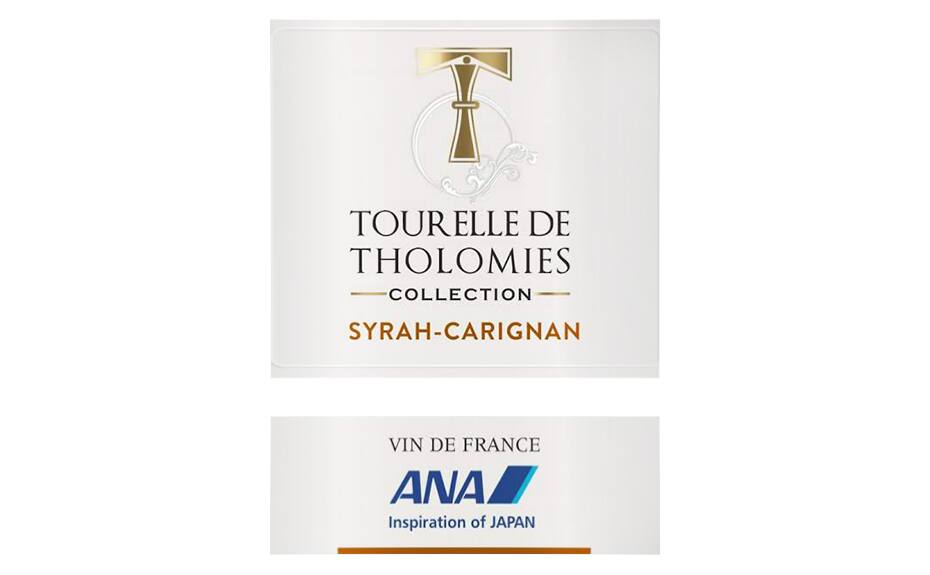 White Wine
TOURELLE DE THOLOMIES CO & SB (ANA Original Blend)
Colombard ,Sauvignon Blanc /France
Greenish pale yellow of hue, this blend of Colombard and Sauvignon Blanc has a classic expression with aromatic notes of white peach and citrus, characterized by lovely freshness. On the palate, it is balanced, vibrant and retains its fruity intensity. Very refreshing and quaffable blend for the flight.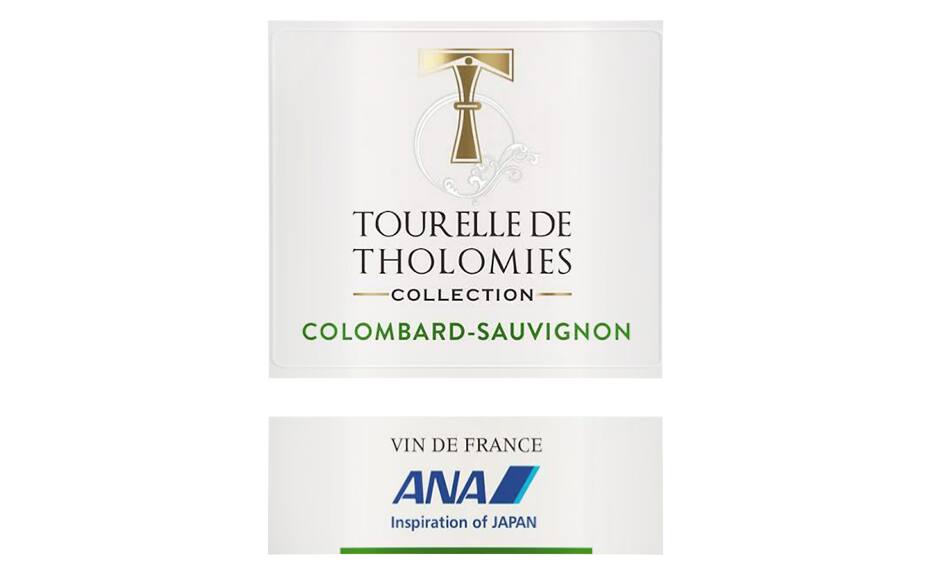 Veuve-Olivier Brut
(France)
This wine imparts a citrus grapefruit fragrance, combined with a faint floral aroma. Expressing refreshing acidity, this fresh and fruity wine asserts a pleasant sparkle.

Period: From September 2018
Routes: Europe and North America, Oceania, Southeast Asia (excluding Manila)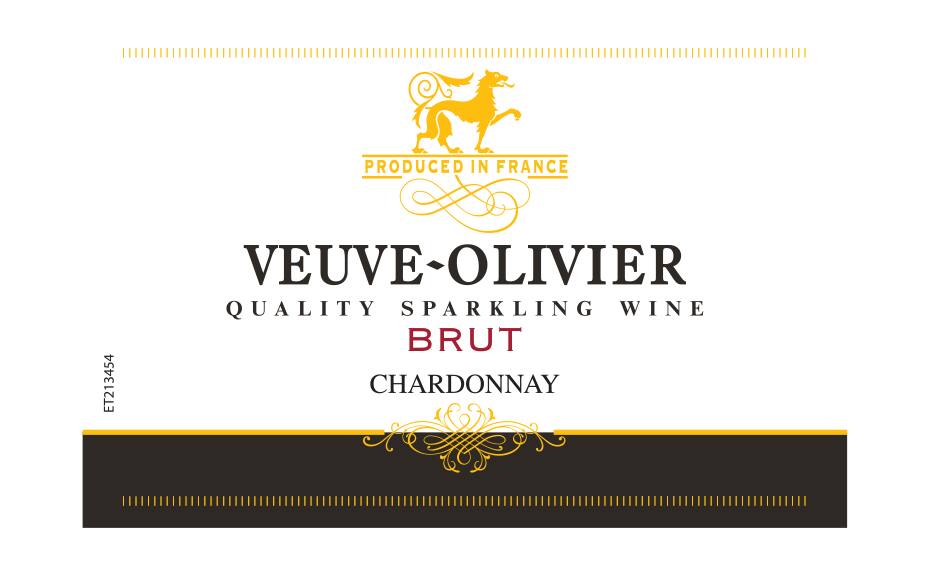 Koiwai additive-free blended vegetable & fruit juice
This drink is made without added flavors of salt from a mix of 32 fruits and vegetables selected by koiwai.
Routes: Europe and North America, Oceania, Southeast Asia (excluding Manila)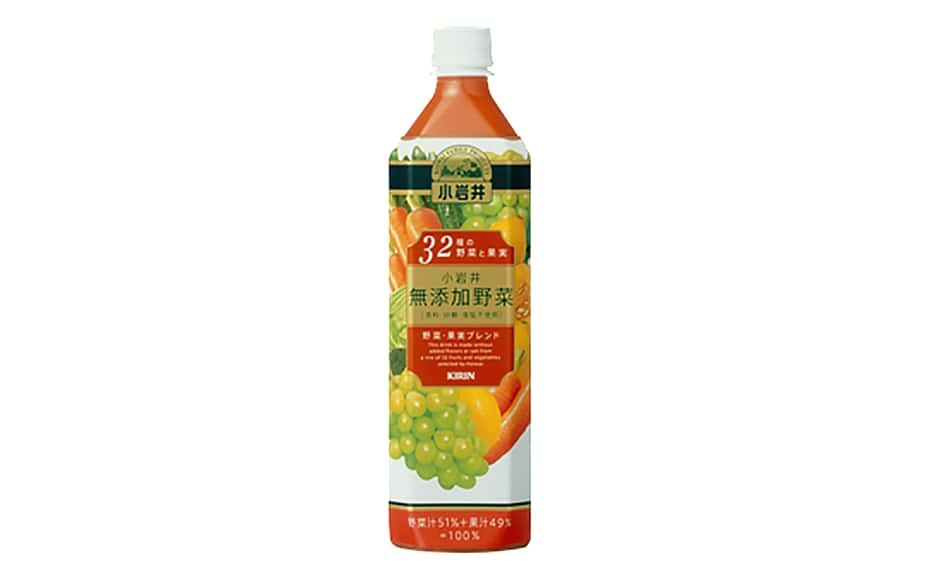 ANA's original beverage "Aromatic Kabosu" containing honey
"Aromatic Kabosu" is made from sun-drenched kabosu, a green citrus fruit, picked at the height of its juiciness. The fruits are grown in Oita, Japan's leading kabosu-producing prefecture.Enjoy the faint sourness and sweet honey, which blend perfectly into a refreshing drink.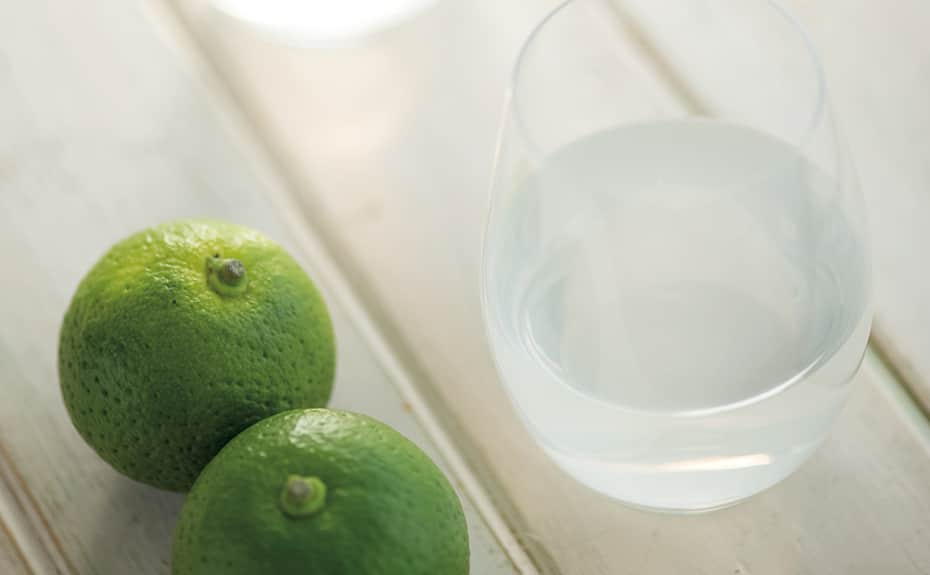 Candies are prepared for your enjoyment. A selection of self-service snacks is also available on North America (except Honolulu), Europe, Sydney, and India routes.
Freely help yourself when you feel like a snack.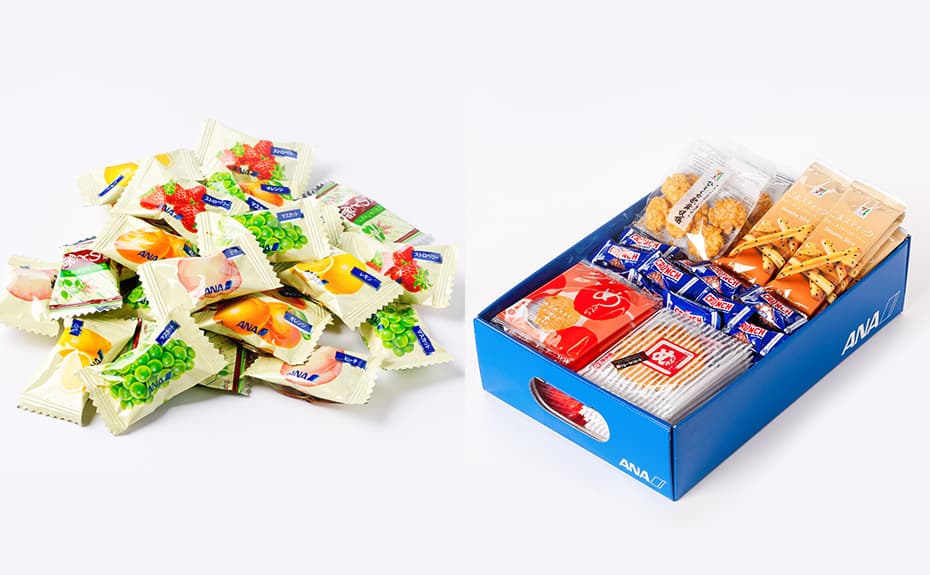 Enjoy traditional Japanese "Arare" rice crackers.
(Vegetarian and halal-certified, gluten-free)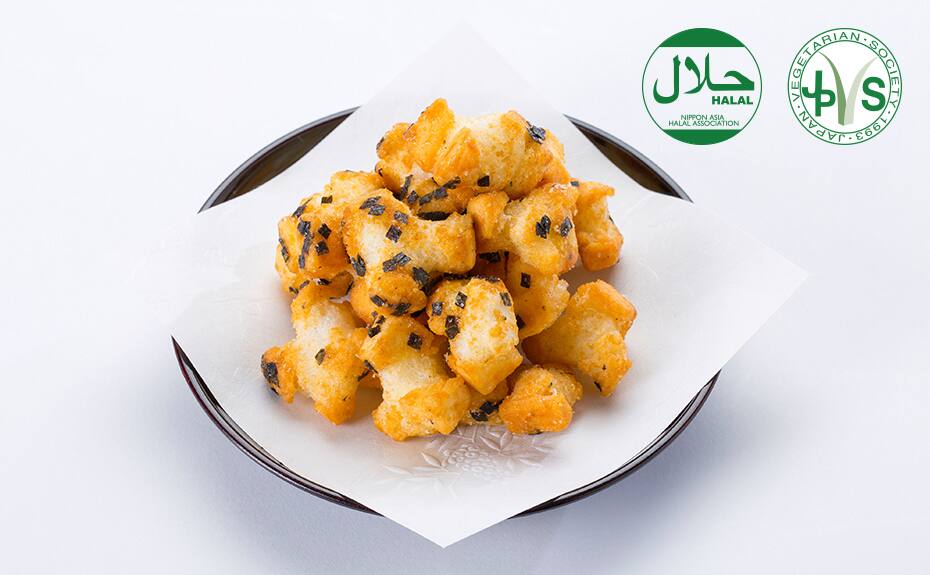 *The PDF will open in a new window.
Special dietary requirements
A wide selection of special meals are available for your children or to meet your specific dietary requirements.