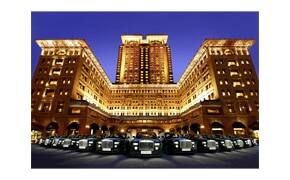 The Peninsula Hotels operates The Peninsula Hong Kong, which has been well-known as the "Grand Old Lady" since its establishment in 1928, along with other hotels in Shanghai, Tokyo, Beijing, New York, Chicago, Beverly Hills, Bangkok and Manila. All Peninsula Hotels have great locations and are very convenient for hotel guests travelling for both business and pleasure. The Peninsula Paris will be opened at Kleber Street near the Arc de Triomphe and Champs-Elysees on 2013.
The Peninsula Hotels will continue placing importance on tradition and social grace to offer heartfelt hospitality to its guests.
Conditions for Mileage Accrual
Please click here to confirm conditions for mileage accrual.
Please click here to confirm mileage accrual method.
Please allow approximately 1-2 months to confirm mileage accrual after stay.
Please contact the following for retroactive registration of mileage.
* Please click here to confirm the retroactive registration method.
The Peninsula Hotels

03-6270-2570

FAX: 03-6270-2571

Mon. - Fri. 9 a.m. - 6 p.m.
(except Sat., Sun., National Holidays and Year End / New Year Holidays)
Global Customer Service Center


0053-165-0498
(except Sun. and National Holidays)