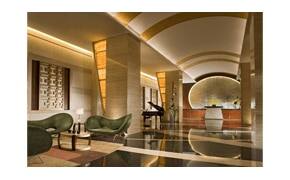 Swissôtel Hotels & Resorts is a distinctive group of deluxe hotels for today's discerning business and leisure travellers, combining the renowned Swiss touch with a fresh, contemporary and modern design. Each Swissôtel hotel offers personalized service with charm and efficiency. Located in main gateway destinations and city centres, the hotels have convenient access to business and shopping districts, and local attractions.
Conditions for Mileage Accrual
You must be an ANA Mileage Club member and a Swissotel Circle (Text is available in Japanese only.) member to earn miles. Select ANA Mileage Club and enter your ANA Mileage Club No. (10 digit) as your prefference upon enrollment.
Please click here to confirm other conditions for mileage accrual.
Book for rooms through Swissotel Hotels & Resorts website or by phone. Show your ANA Milaege Club card and Swissotel Circle membership card upon check-in.
Please click here to confirm mileage accrual method.
Please allow approximately 1-2 months to confirm mileage accrual after stay.
Please contact the following for retroactive registration of mileage.
* Please click here to confirm the retroactive registration method.
Swissôtel Hotels & Resorts

e-mail: frequesntflyer@swissotel.com
Swissôtel Hotels & Resorts


0120-66-0815
Mon. - Fri. 9:00 a.m. - 6 p.m.
(except Sat., Sun. and National Holidays)
* Text is available is Japanese only.