Access & Local Transportation

The San'in region is well-connected to the rest of Japan by domestic flights and trains.
Traveling within the San'in region is a pleasurable experience,
with trains that run along the beautiful coast of the Sea of Japan and buses that journey through the countryside.
Taxis or car rental might be the better option for some of the more isolated spots or on the Oki islands, but overall it is fairly easy to get around.
Direct flights connect Tokyo (Haneda)
with the airports of Tottori,
Yonago and Hagi-Iwami.
Haneda Airport

Tottori Airport

75min

Haneda Airport

Yonago Airport

80min

Haneda Airport

Hagi-Iwami Airport

90min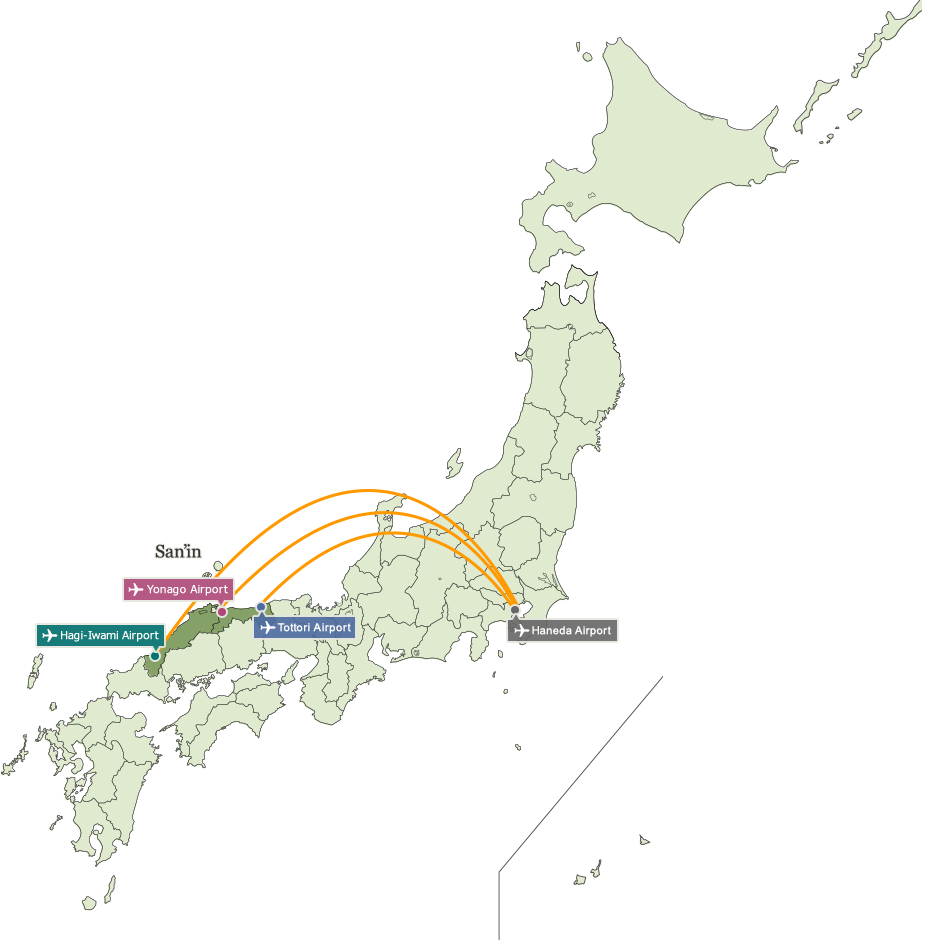 Other transportation;

By train, Tokyo is connected to the main cities of San'in via Okayama.
An overnight Sleeping Limited Express called Sunrise Izumo connects Tokyo to Yonago, Yasugi, Matsue and Izumo.
Buses to the San'in region are also available from Tokyo.
We are always waiting for you!