Dining / Drink
Sample Image. Menu Content may vary by season, route, and aircraft.
THE
CONNOISSEURS
ANA Fine Dining & Bar

Enjoy cuisine that goes beyond the realm of in-flight dining.

To ANA, a "Connoisseur" is the embodiment of the ultimate host: someone with great knowledge in entertaining your palate.With the professional expertise of master chefs, beverage specialists and ANA chefs, we open new frontiers in the art of dining 30,000 feet in the sky.
Welcome to the finest dining experience, only available on ANA.

Meals Served from December 2017 to February 2018 (Partial)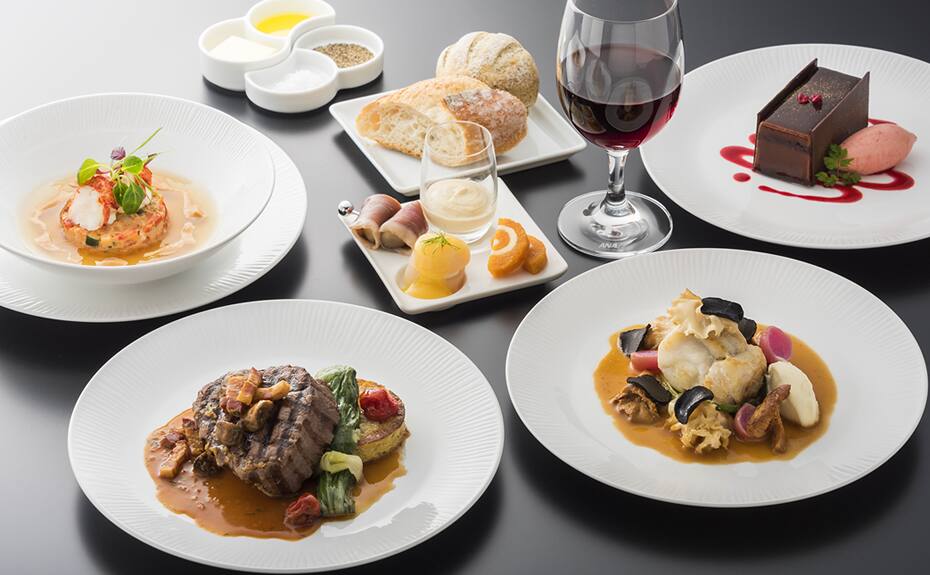 ANA Original

Special ANA menus from our chefs and patisserie chefs - providing exceptional dishes 10,000 meters above the ground. Enjoy with a glass of wine to complement the flavor of the dishes.

Applicable routes:Flights from Narita/Haneda to North America/Europe (Except for late-night flights)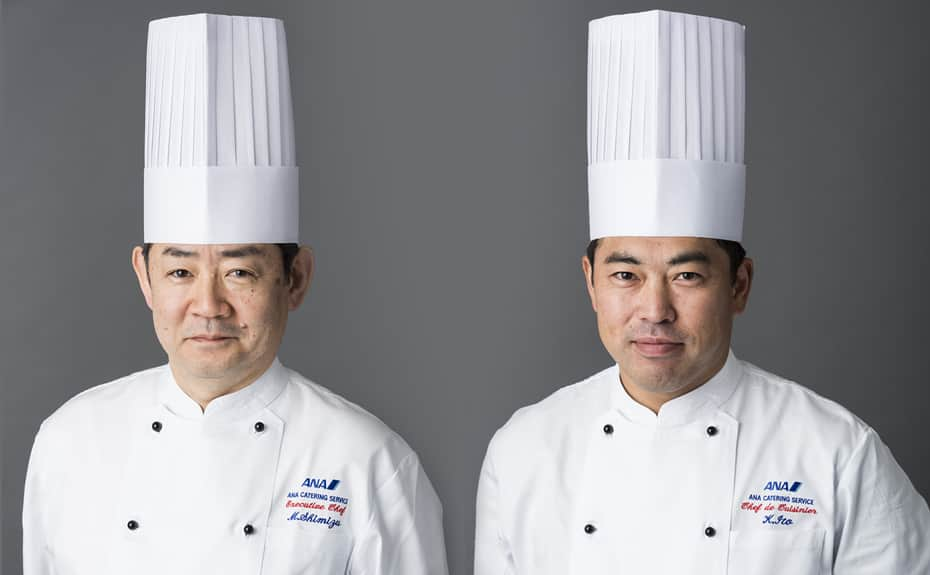 Japanese Cuisine ~Washoku~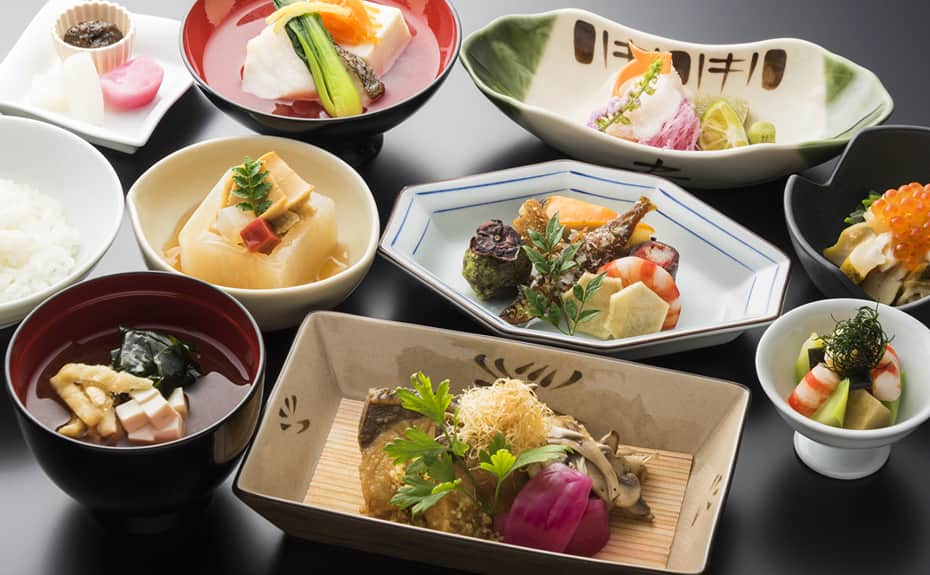 ANA Original

An original menu prepared by ANA's chefs. We welcome you to immerse yourself in the changing of the seasons with Japan's world famous traditional cuisine. This menu pairs well with Japanese rice wine (sake) as well as shochu (a traditional Japanese distilled spirit).

Applicable routes:Flights from Narita/Haneda to North America/Europe (Except for late-night flights)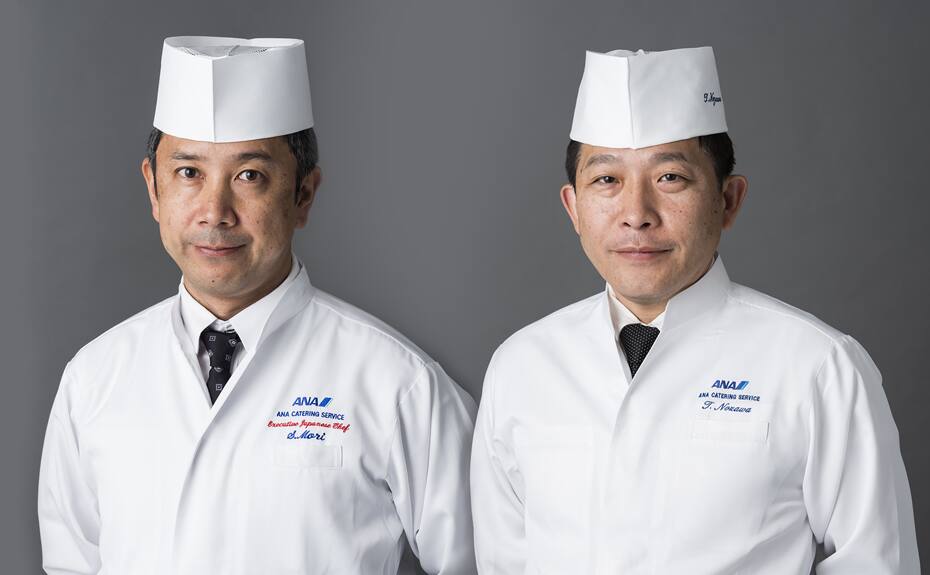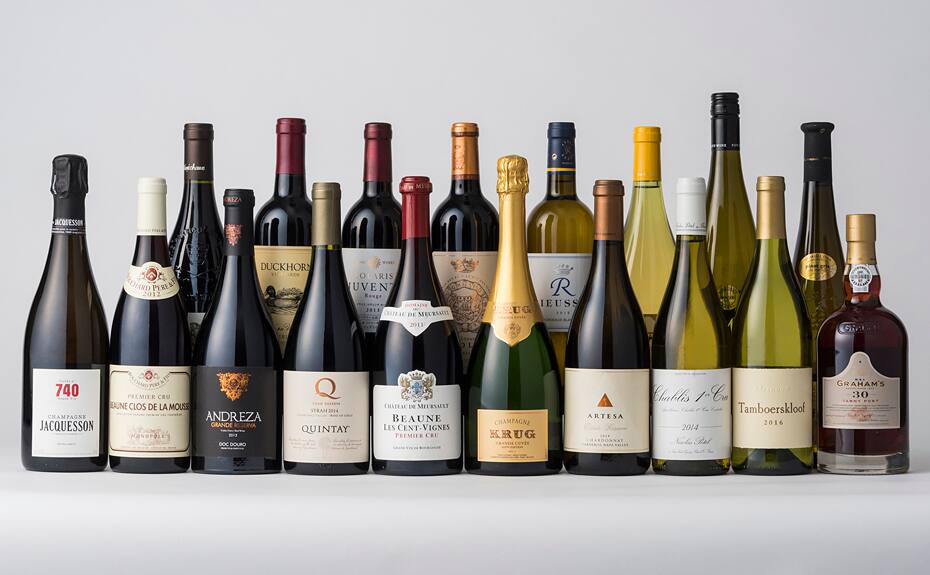 The finest choice of red and white wines produced by top caliber wineries from around the world have been selected to complement our First Class menu.
Savor our modern cuisine with top-class wines and experience the highest quality journey available in the skies.

We invite you to enjoy light dishes whenever you want. You will find these dishes are a delicious follow-up to alcoholic beverages.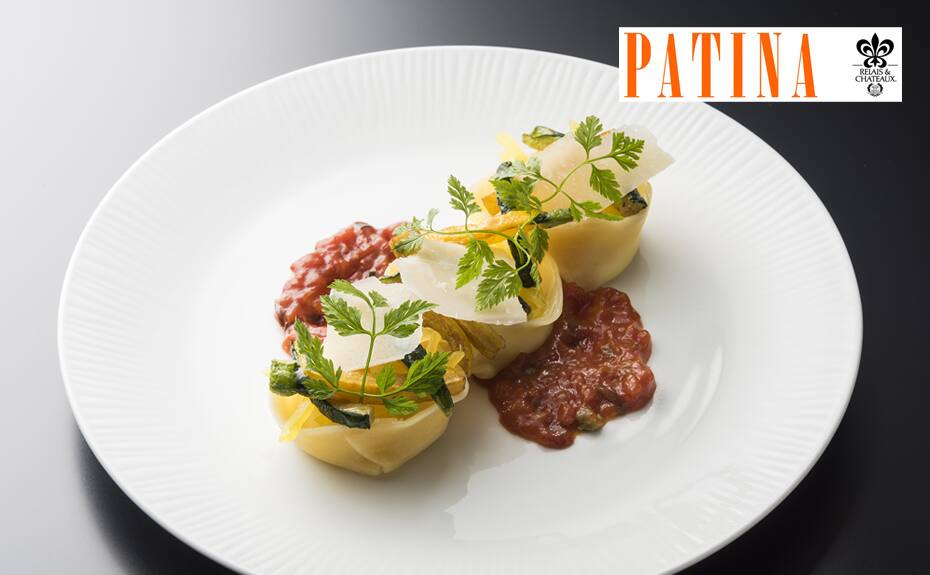 Ricotta Tortellini with Puttanesca Sauce with Parmigiano-Reggiano

Patina Restaurant Group's chef Joachim Splichal's original vegetable-based dish.

Applicable routes: Flights from Narita/Haneda to North America/Europe (Not available on late-night flights.)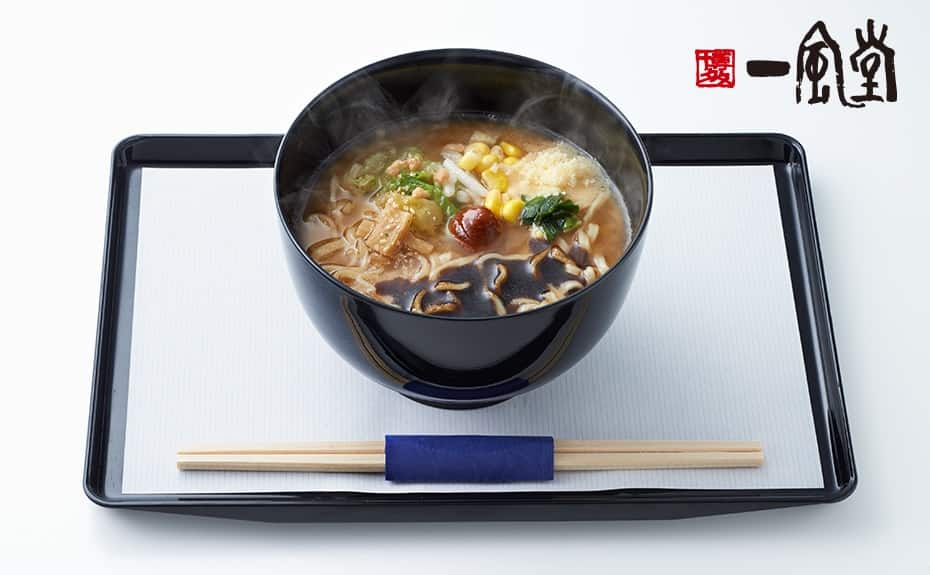 Rich-tasting miso ramen "Daichi"

No meat is used in producing these noodles. Instead, soybeans are used to create a topping with the texture and flavor of meat, making the ramen even healthier. The noodles used in the dish are also unique, as they are cut into flat strips. Savor the depth and richness of the nostalgic miso flavor.

Routes : Japan - Europe, North America ⇒ Japan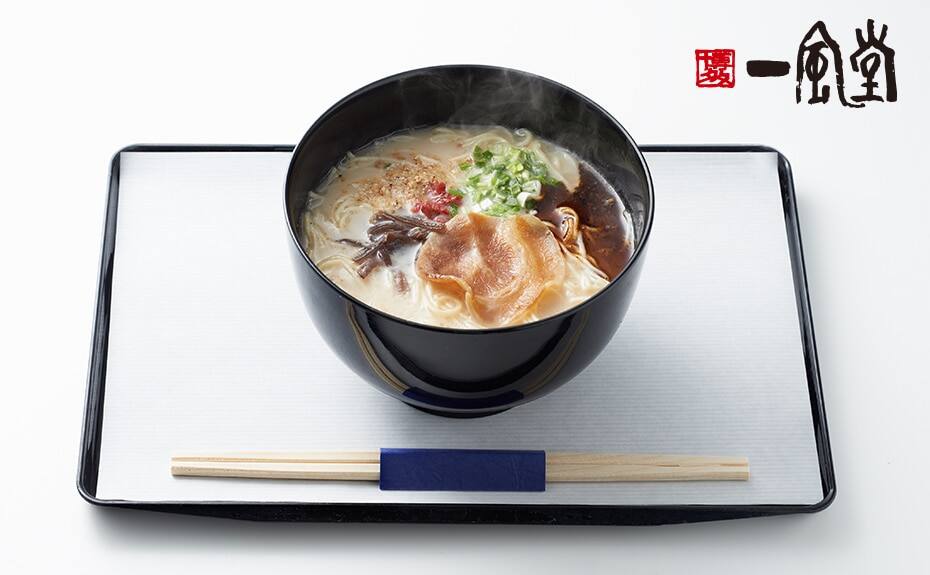 Tonkotsu (pork broth) ramen "Soraton"

Savor this luscious combination of thick broth, extra-thin noodles and fragrant sesame-based oil.

Routes : Flights from Japan to North America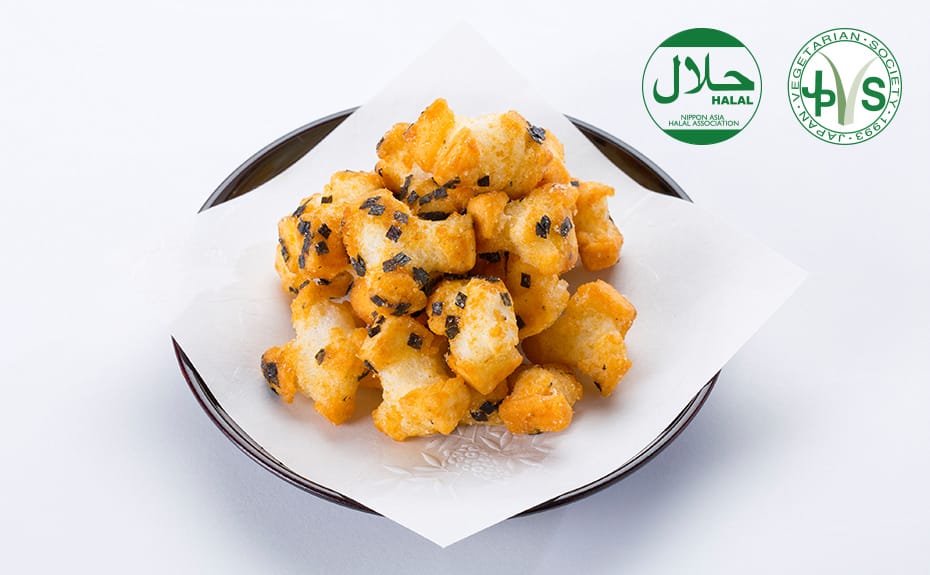 Rice crackers "Arare"

Enjoy the traditional Japanese rice crackers "Arare".
(Vegetarian and halal-certified, gluten-free)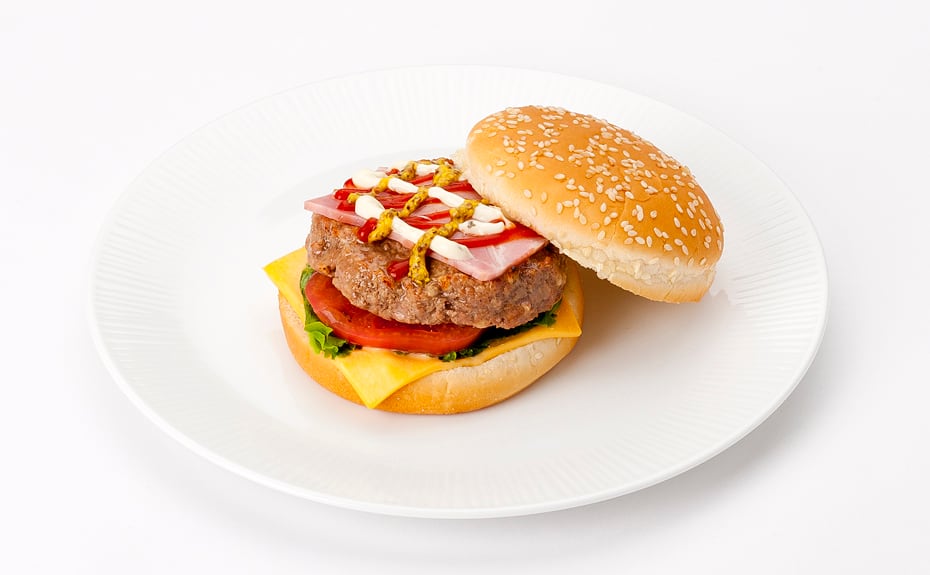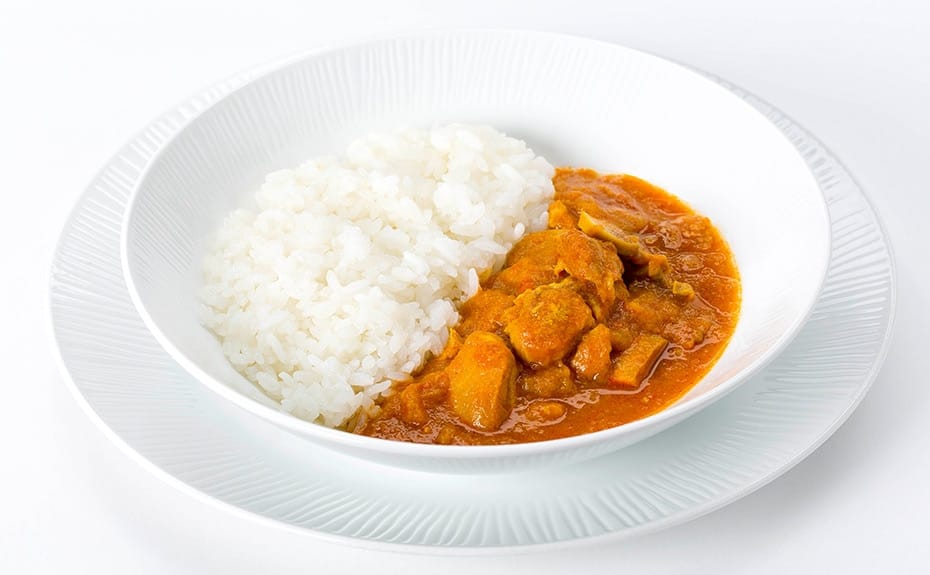 Special Beverages on board
Selected beverages are available on board to accompany the dishes. Sit back and relax with the following carefully selected beverages.

Champagne

■Champagne Louis Roederer Brut Millesime 2009 (Champagne, France)

A matured, intense, full-bodied champagne with gentle effervescence. Complex notes of walnut and vanilla intermingle with red grapefruit aroma, underscored by superfine sugar. The smooth palate and soft, warm acidity complement the delicate bitterness. Spicy accents accompany a beautiful finish.
Pinot Noir / Chardonnay

Period:December 2017 to May 2018
Routes:First Class on all routes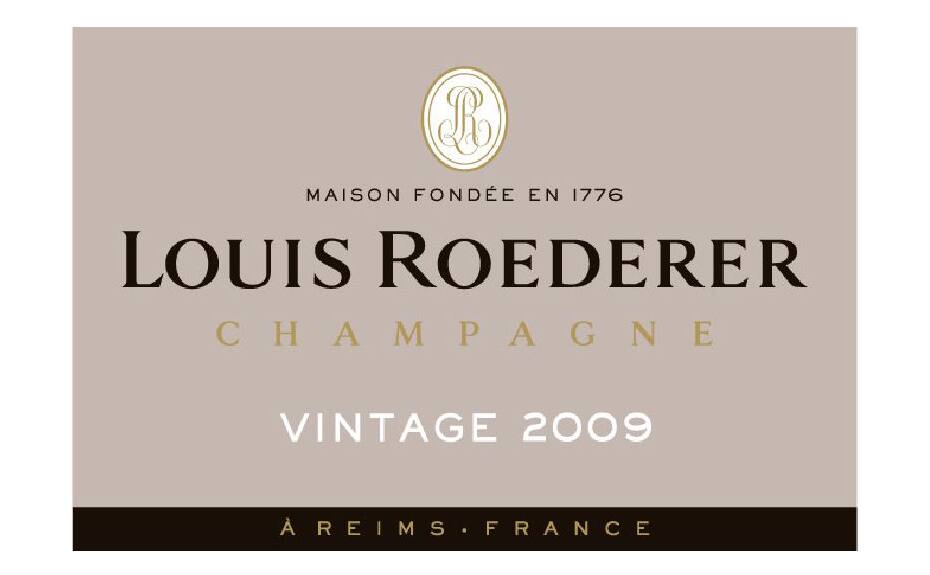 Japanese sake

■Yamagata Masamune Junmaiginjo Omachi (Mitobe Shuzo, Yamagata Prefecture)

A crisp, well-structured brew with a beautiful finish, from a 5th-generation family brewery in Tendo City, Yamagata. Made with mineral-rich subsoil water from the nearby Ou Mountains. Fresh rice flavors abound with umami and sweetness blooming on the palate.

Period:December 2017 to May 2018
Routes:First Class on all routes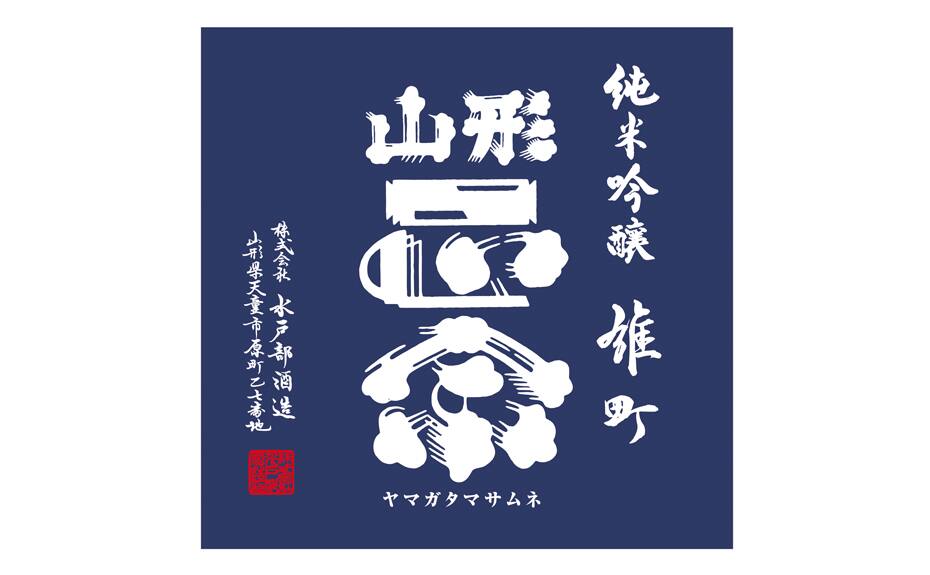 Matcha
ANA serves matcha to First Class passengers. Enjoy Japanese tea culture even on board.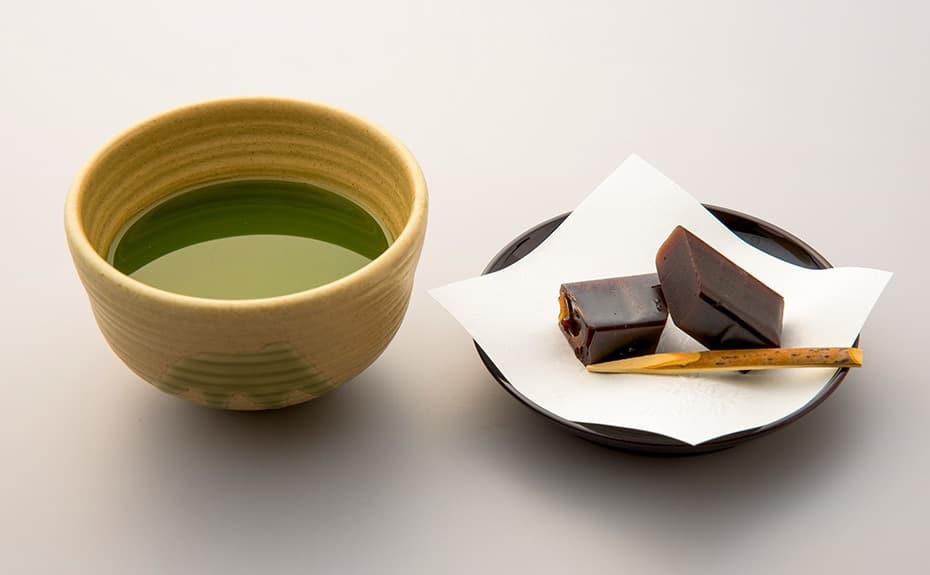 Coffee

■ANA Specialty Coffee

Single origin coffee using only coffee beans produced on a Nueva Granada farm in Guatemala, a Rainforest Alliance Certified* coffee farm. Every cup comes with captivating aromas, mild acidity, polished bitterness, a robust body, and a tender aftertaste.
*An international nonprofit organization that stands for biodiversity conservation and sustainable livelihoods

Period:From September 2017
Routes:First Class on all routes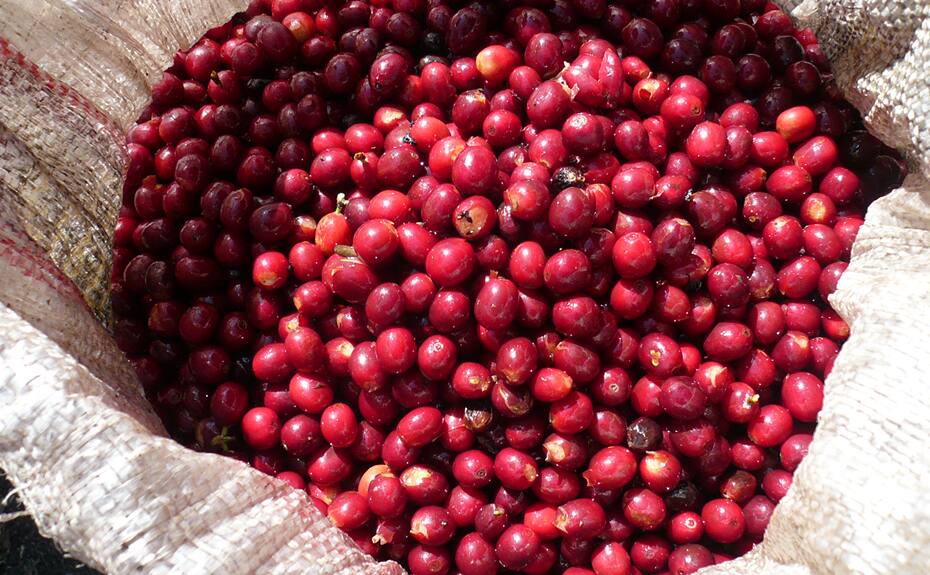 Special dietary requirements

A wide selection of special meals are available for your children or to meet your specific dietary requirements.