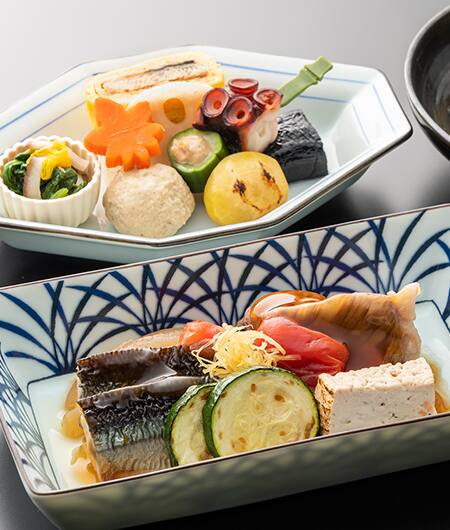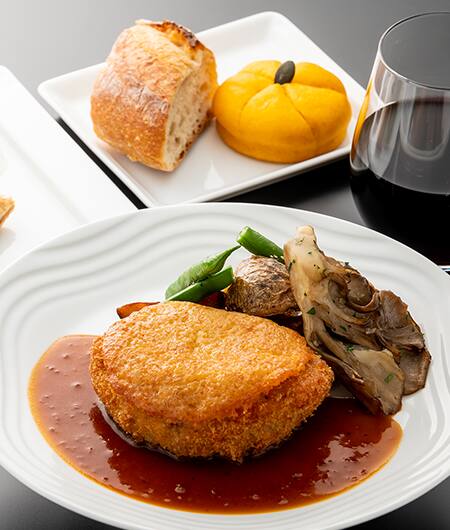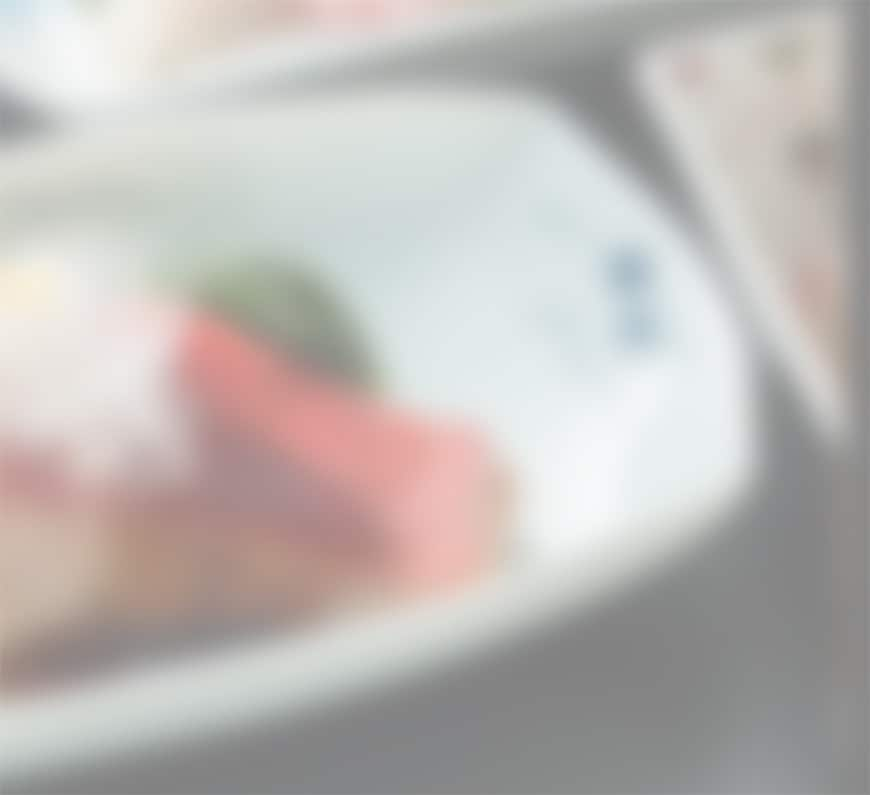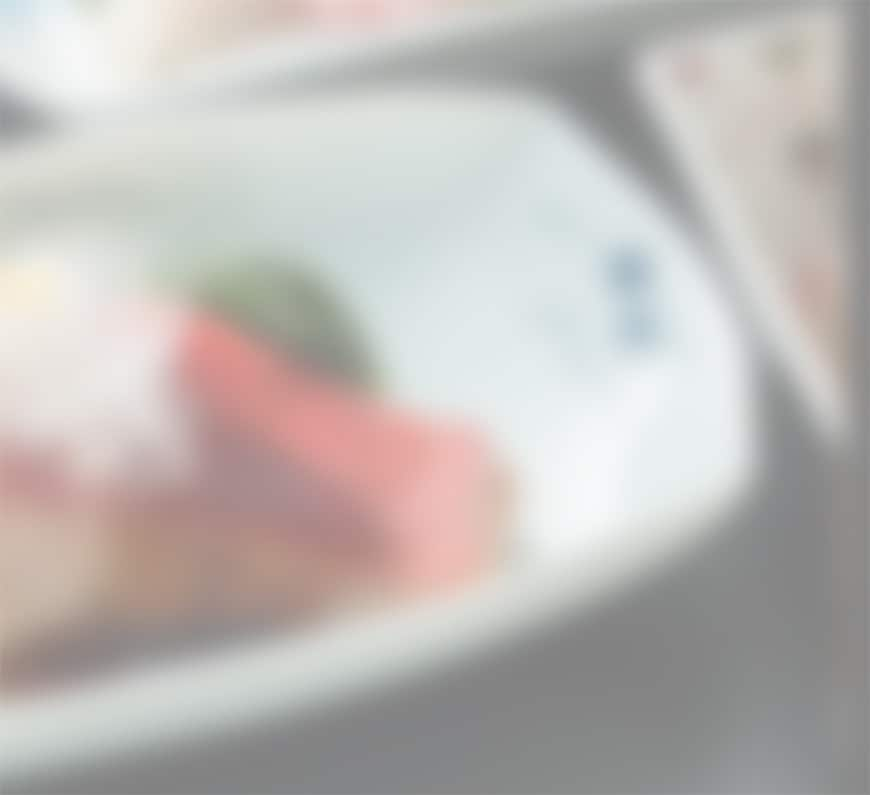 Image of The Ultimate Pleasure of Travel
Dining pleasure presented by THE CONNOISSEURS
Enjoy cuisine that goes beyond the realm of in-flight dining. Food and beverages on international flight (departing from Japan), and domestic flights have been prepared by THE CONNOISSEURS internationally renowned chefs from inside and outside Japan, beverage specialists of wine, coffee and alcohol, and ANA chefs boasting world-class standards among leading airlines. Savor the heartfelt cuisine and specially selected beverages prepared by THE CONNOISSEURS, exclusively for our customers.
THE CONNOISSEURS member
Take to the skies to savor cuisine made with passion by our specially chosen chefs.

To ANA, a "Connoisseur" is the embodiment of the ultimate host: someone with great knowledge in entertaining your palate.
With the professional expertise of master chefs, beverage specialists and ANA chefs, we open new frontiers in the art of dining 30,000 feet in the sky. Enjoy the finest cuisine, only with ANA.
Examples of Meals Available
between September and November
Japanese Cuisine (Washoku)
ANA Original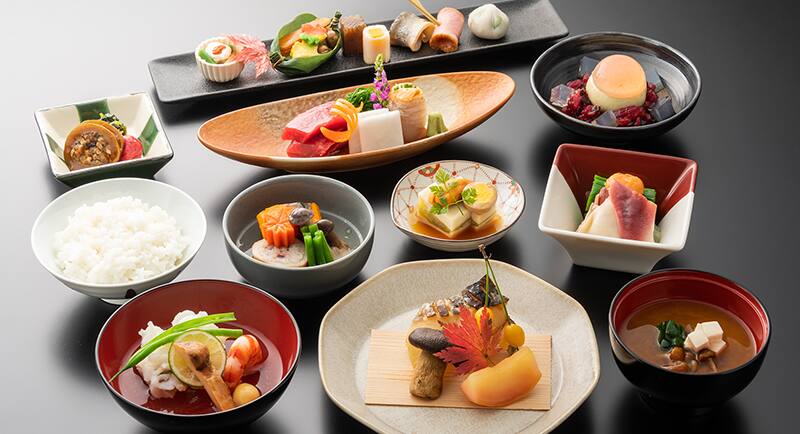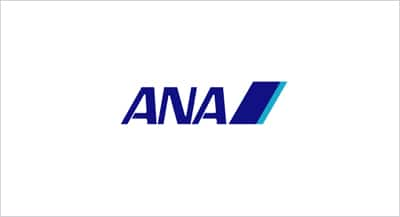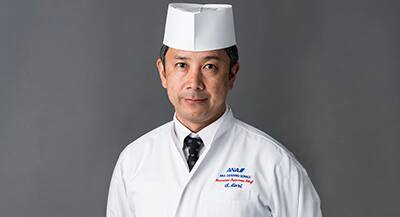 ANA Chefs/Washoku
An original menu by one of ANA Chefs. We want you to experience the changing seasons through Washoku, the pride of Japan. Why not pair your meal with Japanese liquor such as sake or shochu spirit?
| | |
| --- | --- |
| Routes | Departures from Narita/Haneda to the U.S.A./Europe (excluding late-night flights) |
ANA Original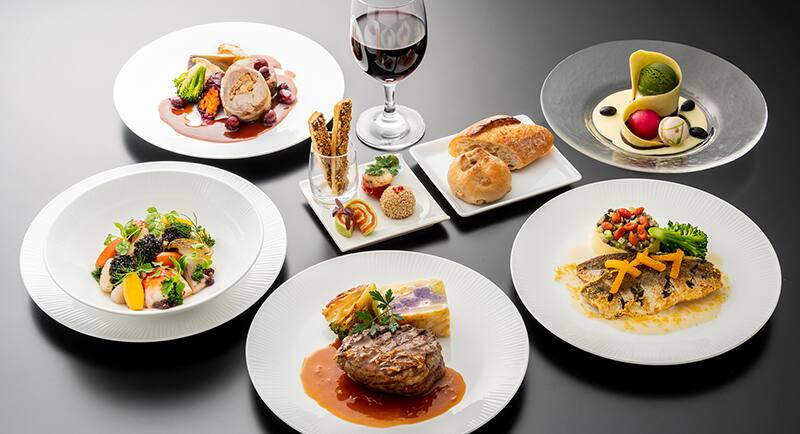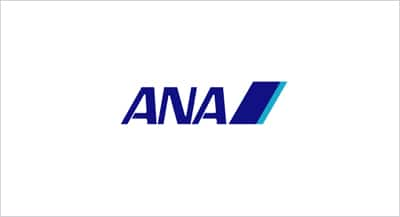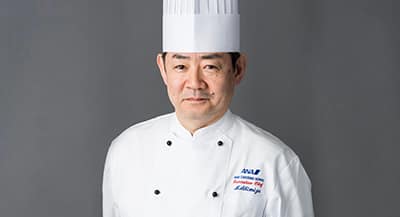 ANA Western Chefs
This time, a change in style was made to the appetizer caviar menu, featuring dishes with caviar as a garnish. Seafood including Homarus lobster complemented with exquisitely flavored vegetables and caviar for a simply delightful starter. For the main, an assortment of delicious domestic guinea fowl dishes. Stuffed with roasted chestnuts and served with a fragrant cranberry sauce, this is the perfect Autumn dish. We are also very particular about our desserts, preparing carefully selected seasonal fruits from all over Japan each month.
| | |
| --- | --- |
| Routes | Departures from Narita/Haneda to the U.S.A./Europe (excluding late-night flights) |
Japanese Cuisine (Washoku)
Nogizaka Shin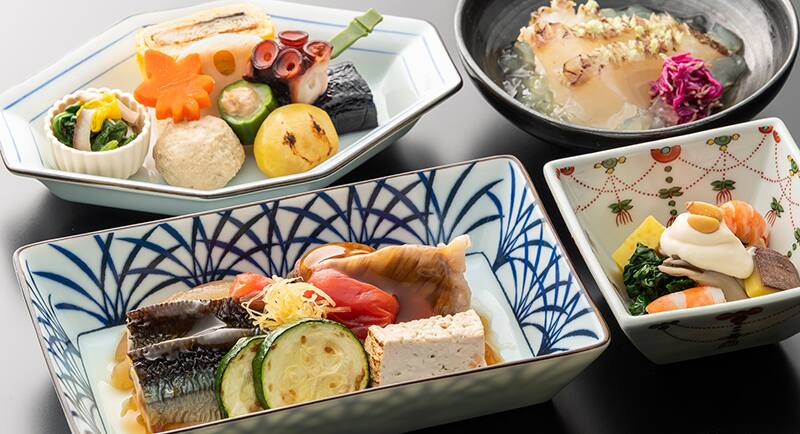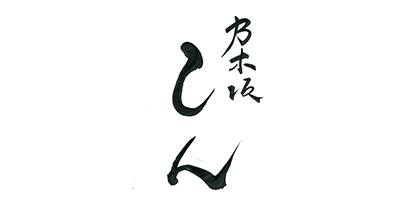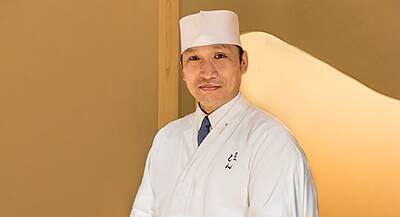 Shinji Ishida
This is a collaboration menu with Nogizaka Shin, a restaurant that shines light on delicate kaiseki cuisine. The appetizers, including an eel omelet, are crafted with the utmost care and effort. The sashimi is straw-seared sea bream paired with a refreshing citrus sudachi jelly. The main dish is an exquisite combination of boiled beef called sukini with a touch of acidity from tomatoes and grilled pacific saury yuan-yaki style.
| | |
| --- | --- |
| Routes | From Narita/Haneda to Thailand, Singapore, Indonesia, Malaysia (excluding late-night flights), India |
Ryuzu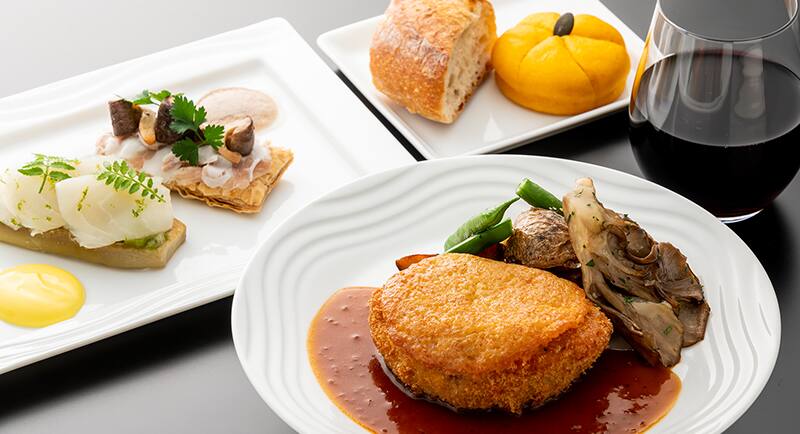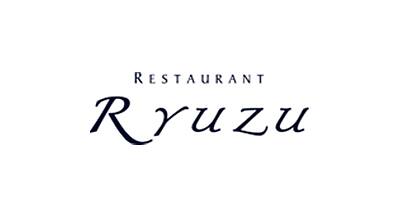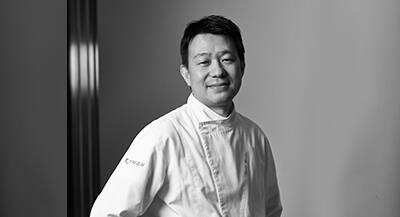 Ryuta Iizuka
This is collaboration menu with French restaurant, "Restaurant Ryuzu." This appetizer features a shiitake tart and showcases the wonderful tastes of vegetables and red sea bream. The main dish is composed of a fried beef cutlet fillet topped with a cheese glacage. Every dish is bursting with taste of Japan and offers an exquisite depth of flavor.
| | |
| --- | --- |
| Routes | Departures from Narita/Haneda to Europe, America, Mexico and Oceania (excluding some flights) |
Pierre Hermé Paris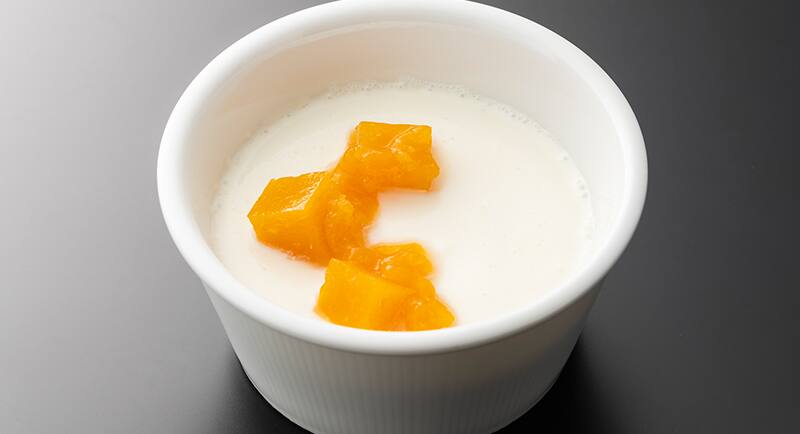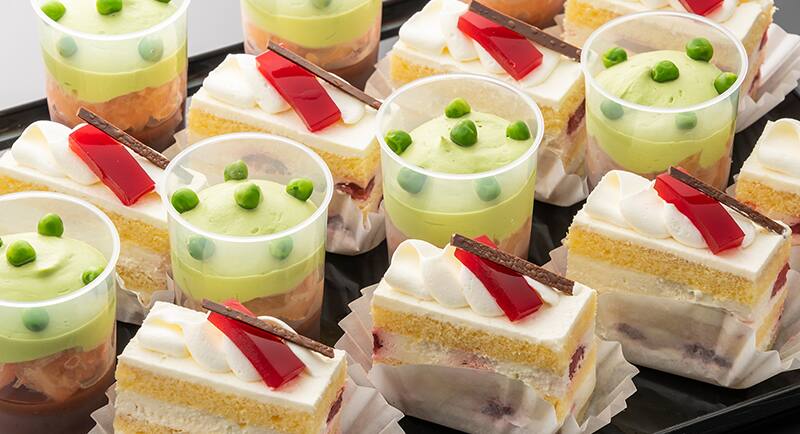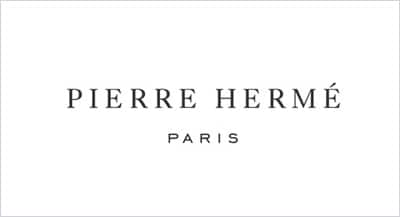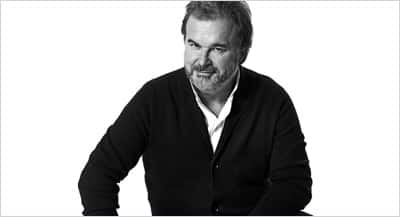 Pierre Hermé
Pierre Hermé has been named The World's Best Pastry Chef by the World's 50 Best Restaurants Academy. Gourmet sweet fans the world over rave about his creative works using the art of pastry. Allow your taste buds to be tantalized by this "Picasso of Pastry" and his extraordinary world of tastes, sensations and pleasures.
| | |
| --- | --- |
| Routes | From Narita/Haneda to North America, Europe, Mexico, Oceania, and Asia (excluding some flights) |
Related Information
Business Class Pre-order Meal Service
Our popular pre-order meal service has been revamped! As of March 1, 2019, we are delighted to offer this service to non-ANA Mileage Club members as well, and provide a greater choice of meals for an even more enjoyable dining experience.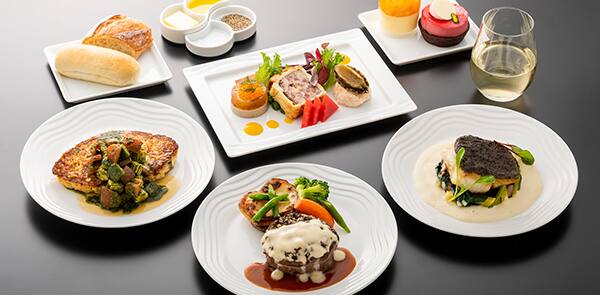 Information on Meal and Drink Services
by Class