Mt. KOMAGATAKE area
An enriching and fun experience in the magnificent scenery of
Mt. Komagatake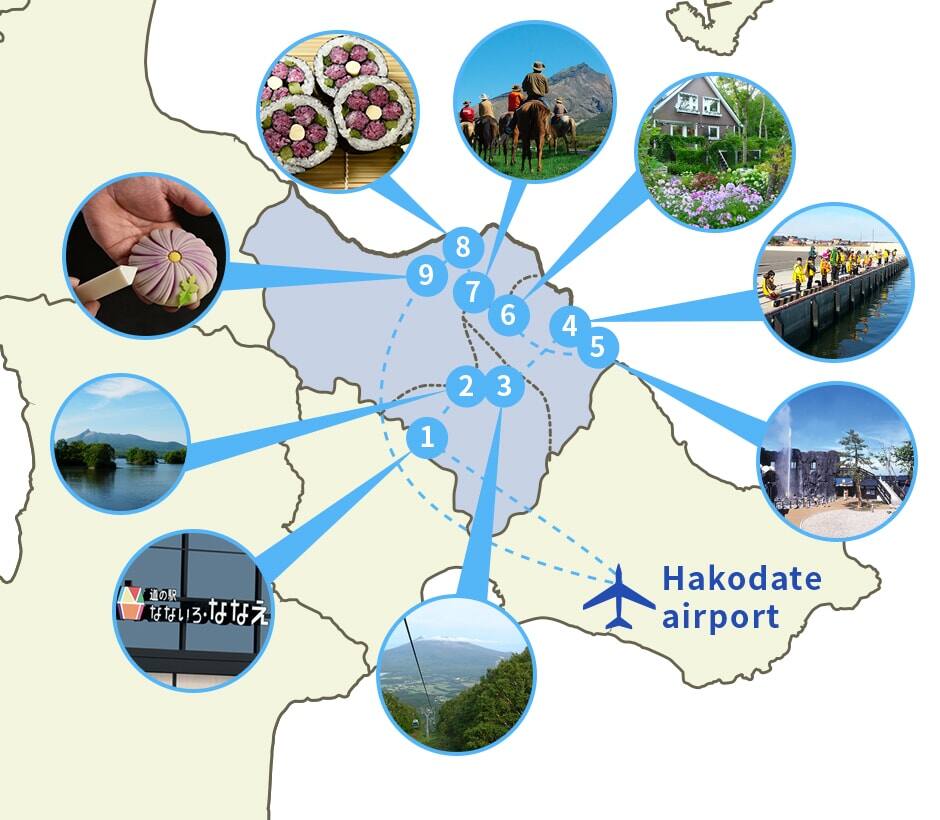 DAY 2
4 Hands-free fishing experience in fishing port
It leaves your hands-free to enjoy fishing without prepare fishing gear and clean up after fishing. The staffs will provide all the fishing equipment for you. The fish that you can catch there are mostly the fish called "Chika(Japanese smelt)" in length 10-25cm. Let's enjoy crispy tempura made from the freshly caught catch!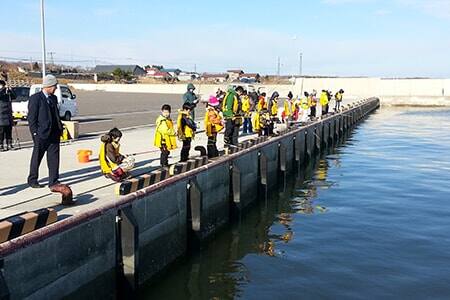 5 Shikabe Geyser Park
A Michi no Eki where geysers regularly erupt from vents. It is a park where visitors can experience by watching, learning, and touching, and entrance is free of charge. There is also a brilliant view of the landscape that extends towards the horizon.
DAY 3
7 Horseback Riding Experience
The 2-hour trail through the forests at the foot of Komagatake is recommended. Good for beginners as instructors accompany the tour and the horses are well trained.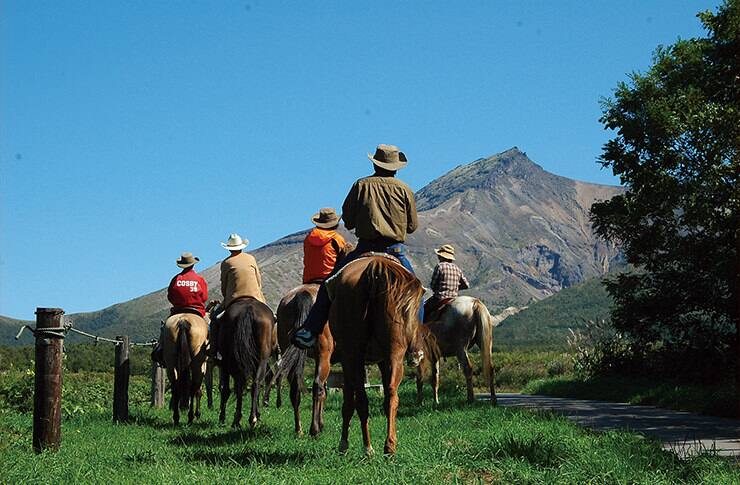 8 Deco Sushi Experience
Maki-sushi (Rolled suchi) is one of the traditional Japanese food. "Deco sushi" transforming the simple rolled sushi into an intricately designed masterpiece which is a combinations of Japanese style & modern design. You can manipulating the design of delicious sushi piece yourself.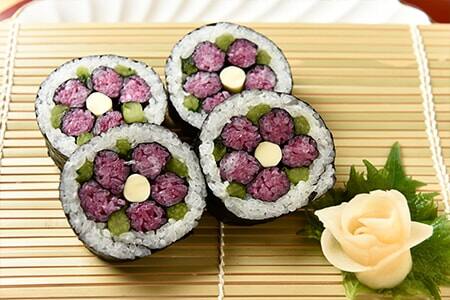 9 Traditional Wagashi (Japanese Sweets) Making Experience
Wagashi (Japanese sweets) are traditional Japanese sweets, enjoy increased global popularity in recent years. Each wagashi is made by hand, reflecting its tradition and craftsmen's skill. Please feel the traditional thought handmade method without depending on a machine.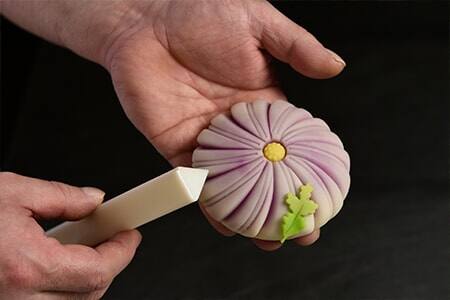 Access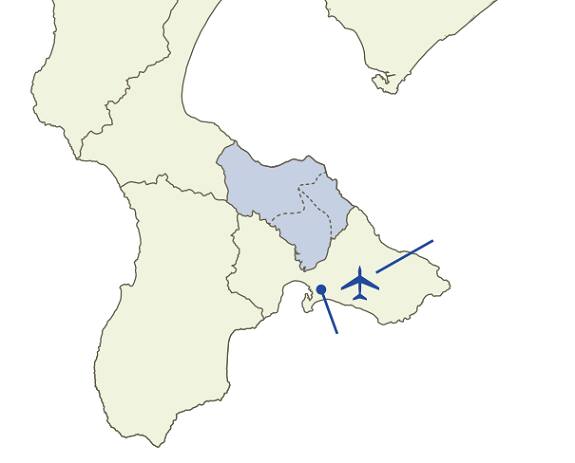 Hakodate
airport
Hakodate
Station
Hakodate Airport

Haneda
Airport Hakodate
Airport

Approx. 1hr 30min

Hakodate
Airport Hakodate
Station

Approx. 30min
Nanae Town

Hakodate
Station Nanae
Station

JR
Approx. 30min
Shikabe Town

Hakodate
Station Shikabe
Station

JR
Approx. 1hr
Mori Town

Hakodate
Station Mori
Station

JR
Approx. 50min
Access to each area in Hokkaido