How to Request This Service
Applying via the ANA Website
After logging in, select Star Alliance Upgrade Reservation in the Partner Flight Awards menu to apply.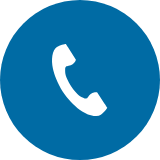 International Flights/Flights Award Reservations (Select "2")
Application Period (Deadline)
Applications can be made up until 24 hours prior to the scheduled departure time of the relevant flight.
After applying for an upgrade, the seat in the originally reserved class of service will be canceled automatically.
Please contact the operating airline to confirm the details of your application.
Upgrade applications at the airport on the day of departure are not accepted.
The amount of miles that is required to redeem a Star Alliance Upgrade Award is deducted upon application of the waitlisting. However, a mileage deduction does not guarantee a confirmation of the application and might be cancelled depending on the number of available seats of the operating carrier.
Upgrade Points cannot be carried over to the following fiscal year (from April 1) and have to be used within the same fiscal year.
Miles of unconfirmed waitlisting applications (applications, which were cancelled by the operating airline) will be refunded within 10 days after the departure date. Miles, which are expired between application and departure date will be not refunded if the waitlisting cannot be confirmed by the operating carrier. ANA is not responsible for expired mileage.
Depending on the operating airline, upgrades may not be available on certain routes and during certain periods, and restrictions may be imposed on the aircraft types and number of seats available.
An email will be send to the "registered email address" once the application is confirmed. For any inquiries, please contact the operating airline.


Pressing "registered email address" will take you to the members-only page.

---
Star Alliance Upgrade Awards