Accrued mileage is valid for 3 years.
Miles are valid until the end of the 36th month after accrual.
Please use the Members-only Features to check the expiration dates of your miles.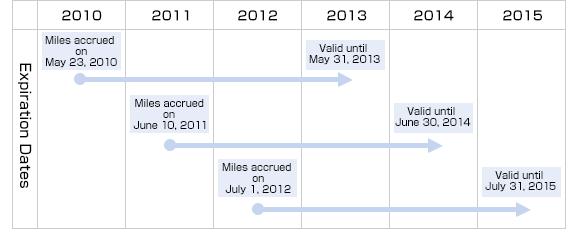 Click the Members-only Features link to go to your mileage account summary.
Notes

*Please redeem awards before the miles expire.
*Mileage will not be invalidated during the period in which an individual has ANA Diamond Service member status.