ANA FIRST SQUARE
B777-300ER (264/250/212seats)
Information is available here on ANA's First Class seats on the B777-300ER.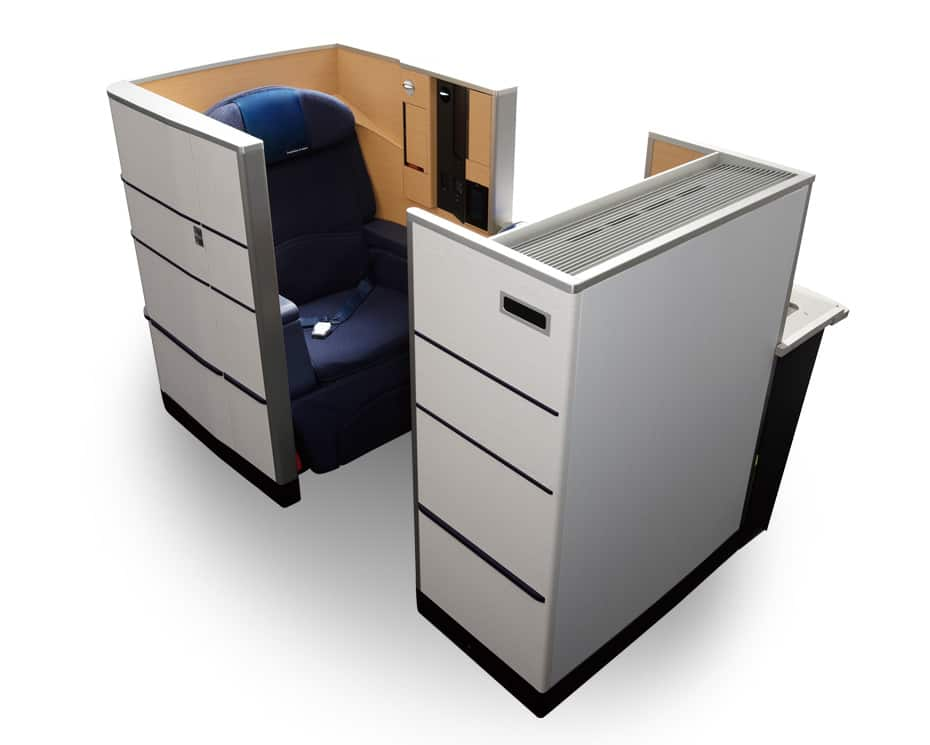 The self-contained shell square seat features high-panel walls and makes the best possible use of space on the inside to maximize comfort. Enjoy a journey in the utmost luxury in a space that offers privacy similar to that of your own home.
Aircraft and seat specifications are subject to change without prior notice.

Sample images.
23-inch touch-panel LCD wide-screen monitor with digital noise-canceling headphones

Large adjustable dining table

Adjustable cocktail table

Premium handset, also a personal satellite international telephone

Jacket and shoes storage compartments

Switch on the Do Not Disturb light whenever you want to rest

Storage space under the ottoman for large item

Storage spaces for your headphones, glasses and personal items

Universal PC power port, USB port