Dining / Drink
Sample Image. Menu Content may vary by season, route, and aircraft.
THE
CONNOISSEURS
-ANA Tasty Delights-
Enjoy cuisine that goes beyond the realm of in-flight dining.
To ANA, a "Connoisseur" is the embodiment of the ultimate host: someone with great knowledge in entertaining your palate.With the professional expertise of master chefs, beverage specialists and ANA chefs, we open new frontiers in the art of dining 30,000 feet in the sky.
Welcome to the finest dining experience, only available on ANA.
Starting March 2016, Premium Economy and Economy Class services are renewed to bring you an even more enjoyable journey. We offer the cordial hospitality you would expect from a Japanese airline, a carefully planned menu and drinks, and various other services.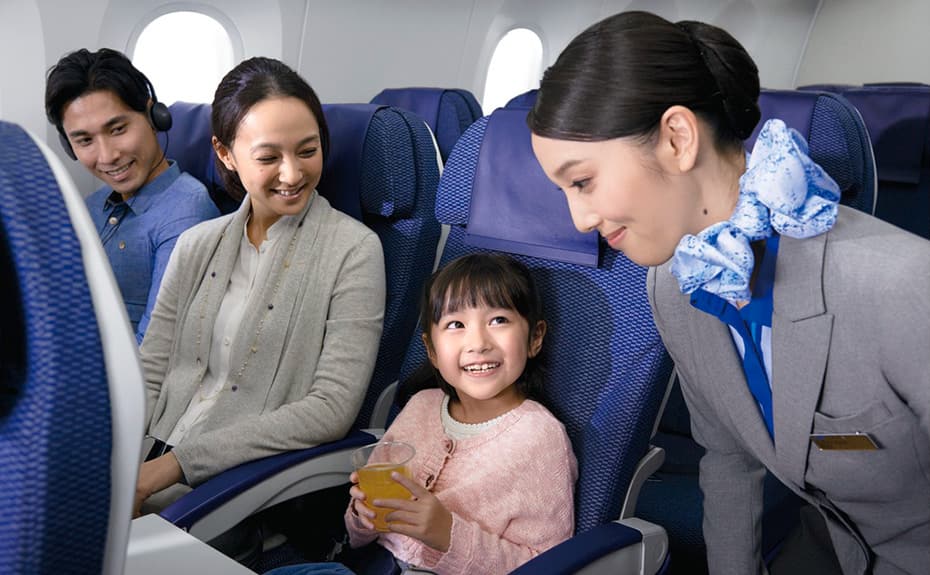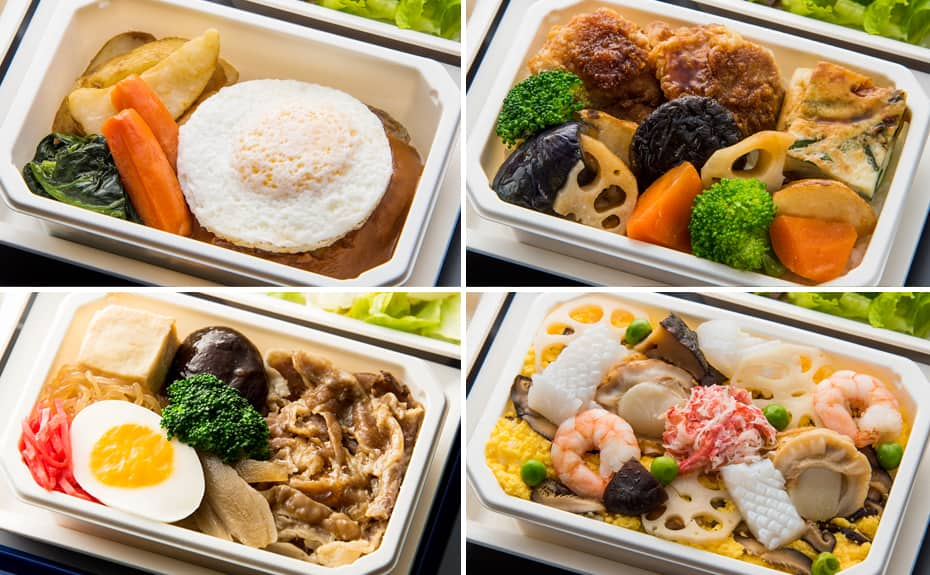 Lineup of the Highest Ranking Menus from the In-Flight Meal General Election

Our selection of in-flight meals on flights departing from Japan now features a lineup of the most popular menus, as chosen by our customers in the In-Flight Meal General Election 2017.
Vegetable soup by KAYANOYA and ANA

KAYANOYA, seasoning maker and restaurant, brings you soup made from Japan-sourced vegetables (onion, cabbage, celery, garlic), without animal products, chemical seasonings, or preservatives. The onion-based stock draws out the flavor of the vegetables and gives off a whiff of black pepper.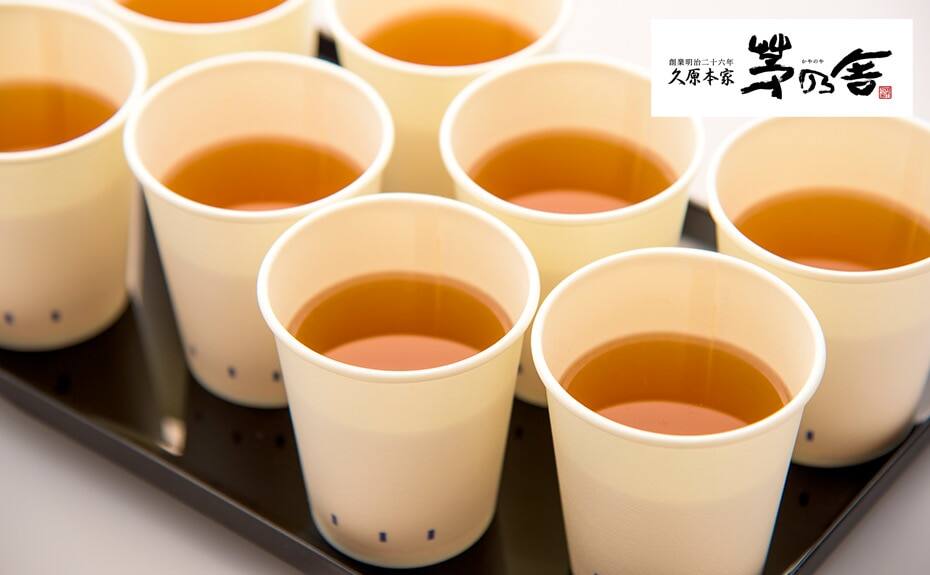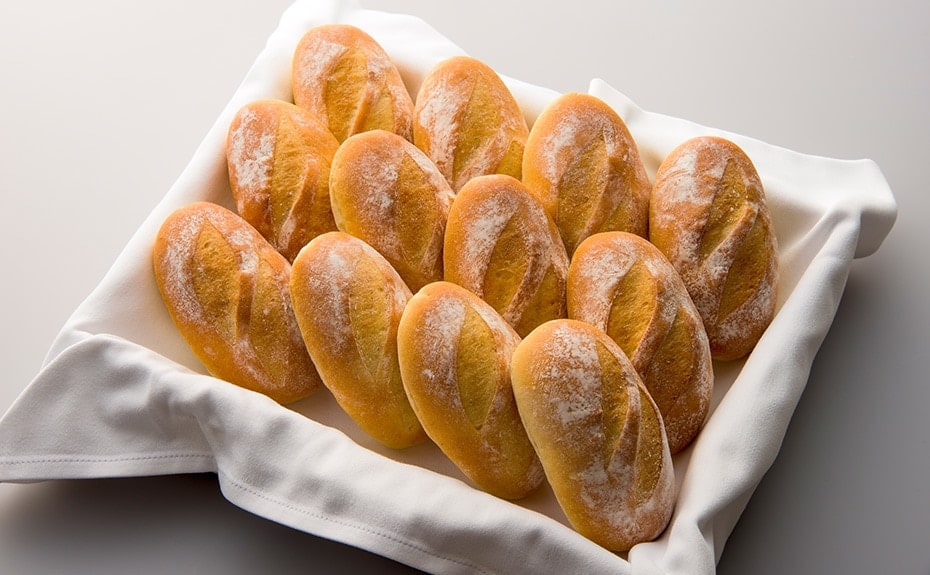 Original bread using natural yeast

ANA original bread served in Business Class is also available in Premium Economy and Economy Class on departures from Tokyo (Haneda and Narita). Efforts have been made to keep the soft and chewy textures of the bread as the environment in the cabin is difference from the ground.
A new item is added to our meal menu to satisfy those feeling snacky.

From September 2017, we start serving a light meal "tortilla" to customers on certain late-night flights departing from Haneda Airport. Don't miss out!
Applicable routes: Flights from Haneda to Los Angeles (NH106) and Frankfurt (NH203)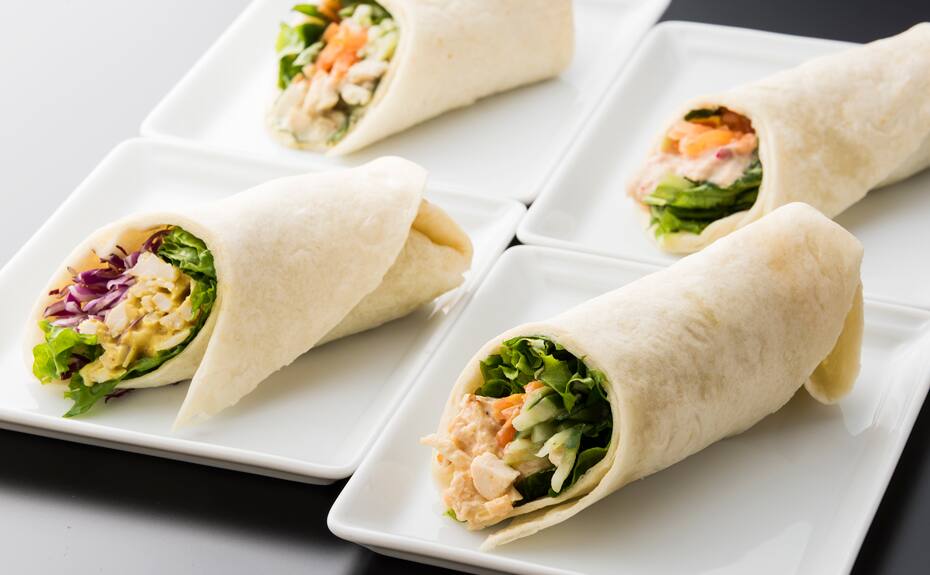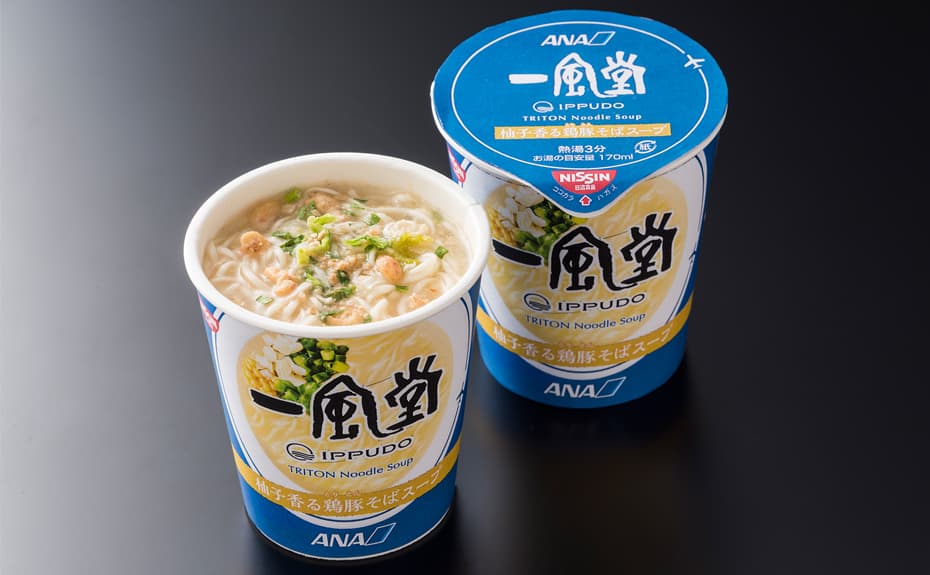 New addition to meals for international Premium Economy!
ANA's special dish created in collaboration with Ippudo: Ramen in Chicken and Pork Soup with Yuzu-citrus Flavor

We infused the soup with the mild flavor of chicken and the intense umami taste of pork, hoping our customers will feel relaxed in the sky.

Applicable routes: Flights from Narita/Haneda to Europe, India, Bangkok, and Singapore
Enhanced Services in Premium Economy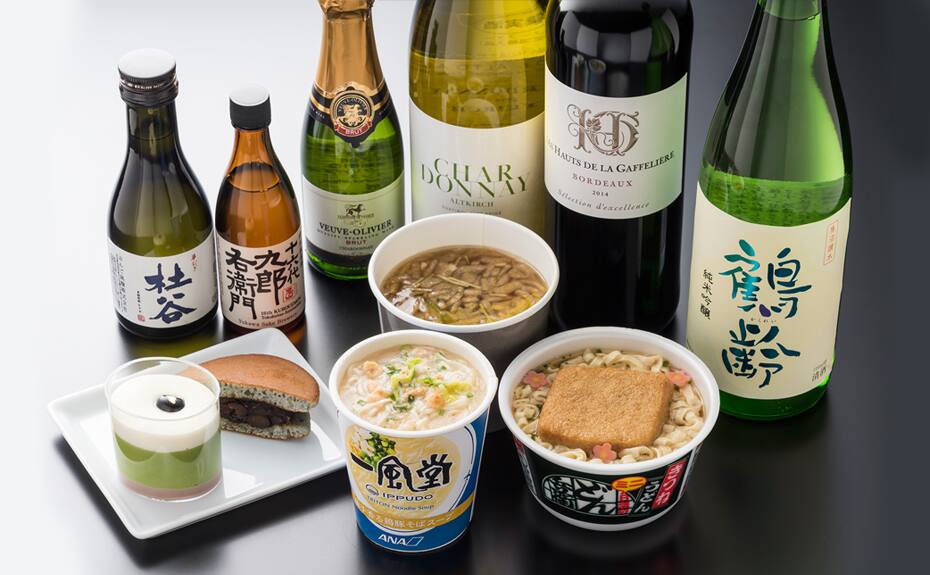 In addition to the regular Economy Class meal and drink service, Premium Economy customers can enjoy more of our exclusive services. Sit back and relax in a spacious seat, while enjoying a wide variety of services.

・Sparkling wine
・Soup*
・Ramen in Chicken and Pork Soup with Yuzu-citrus Flavor (Europe, Thailand, Singapore, and India routes)
・Mini-udon (North America, Mexico, Oceania, Indonesia, and Malaysia routes)
・Champagne, wine, sake, umeshu plum wine, shochu (a traditional Japanese distilled spirit, served with water or on the rocks), and desserts served in Business Class on your flight*
* Available between the end of the first meal service and the start of the second meal service

Applicable routes: Routes to/from Narita and Haneda airports on which Premium Economy is available. (Service content will differ depending on the flight. Desserts are not served on flights departing late at night or early morning. Please ask one of our cabin attendants for further details.)

Choose from carefully selected drinks to suit your appetite.
Relax for a while over a drink from ANA.
ANA serves "Ichinokura Tokubetsu Junmai Sake Dry" crafted by Ichinokura, a high-quality brewery in Miyagi Prefecture. Savor it alongside your meal.

■ Ichinokura Tokubetsu Junmai Sake Dry (Ichinokura, Miyagi Prefecture)
This sake is brewed from Sasanishiki and Kura no Hana, two varieties of rice from Miyagi Prefecture, the home of Ichinokura. A fine balance of soft umami (savory) flavors of the rice is captured in the deep taste of this high-quality sake, which is brewed with meticulous care by the craftspeople of Ichinokura as they maintain their long-standing customs and traditional approach to sake brewing.

The sake is branded with an original ANA label, designed to portray a soothing in-flight experience above the clouds.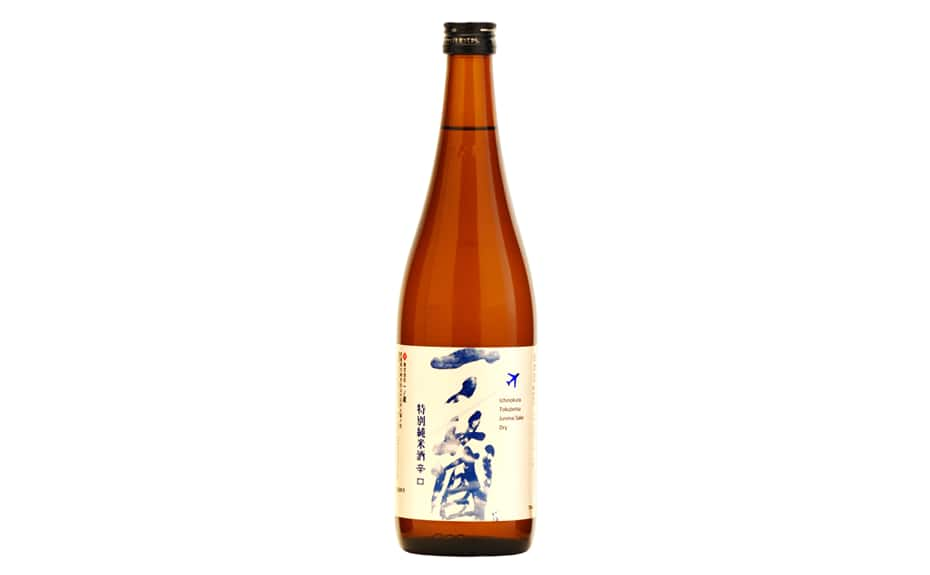 ANA's original beverage "Aromatic Kabosu" containing honey
"Aromatic Kabosu" is made from sun-drenched kabosu, a green citrus fruit, picked at the height of its juiciness. The fruits are grown in Oita, Japan's leading kabosu-producing prefecture.Enjoy the faint sourness and sweet honey, which blend perfectly into a refreshing drink.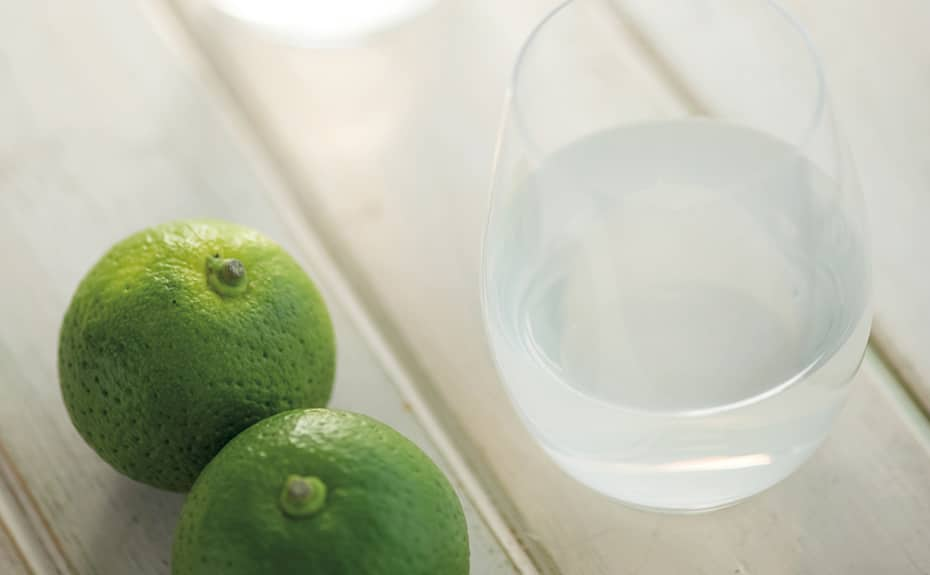 ■ ANA Original Coffee -- Brew of Pride --

Brew of Pride is made up of a base coffee from Brazil, blended with coffees from Vietnam. Spend some quality time enjoying a cup of coffee that perfectly balances the sweetness and mild acidity of Brazilian coffee with the slightly bitter and pleasantly roasty aroma of Vietnamese coffee.

Note: Other brands will be served on certain routes (China, Hong Kong, Taiwan, and South Korea routes).
Candies are prepared for your enjoyment. For customers flying the North America (except for Honolulu), Europe and Oceania routes, self-service snacks are available.
Freely help yourself when you feel like a snack.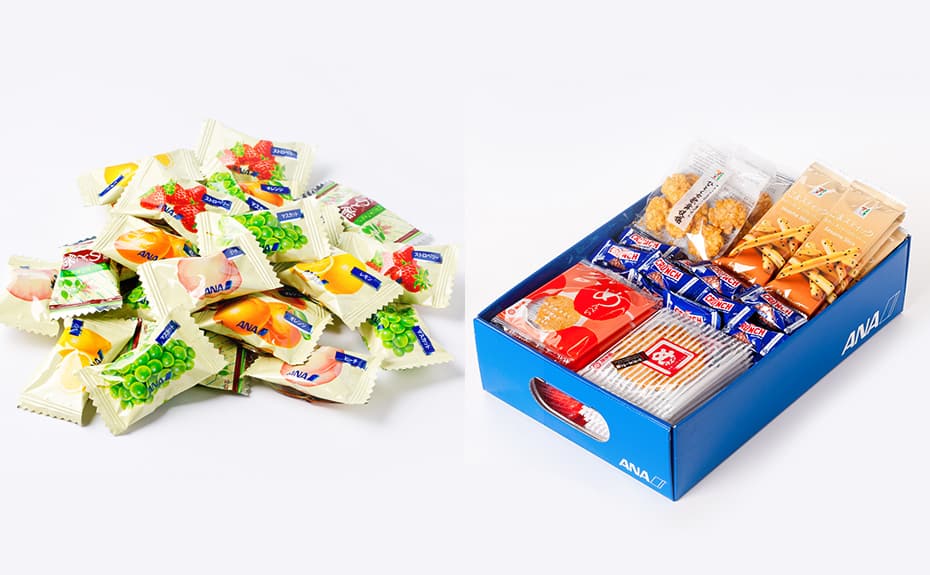 Enjoy traditional Japanese "Arare" rice crackers.
(Suitable for Vegetarians and are Halal Certified)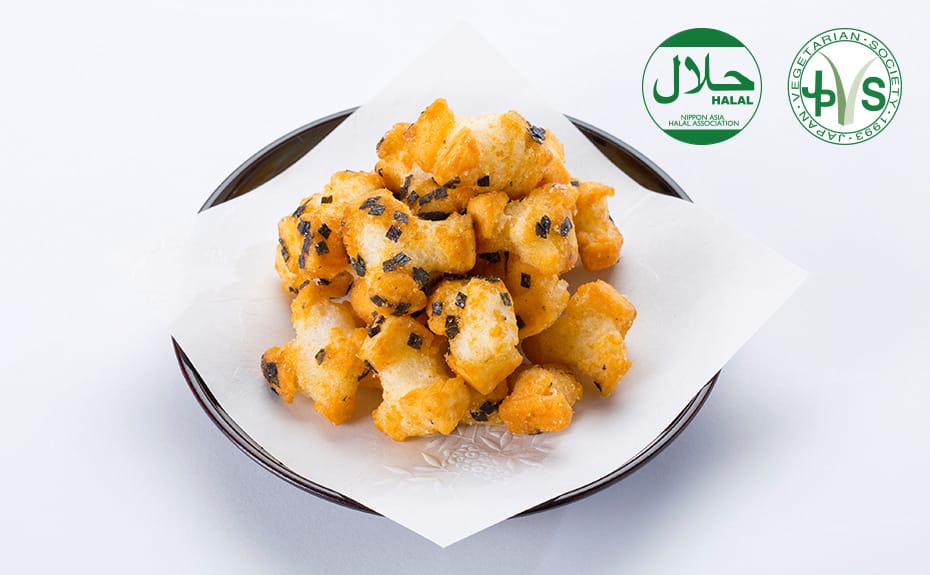 Special dietary requirements

A wide selection of special meals are available for your children or to meet your specific dietary requirements.