The Ultimate Pleasure of Travel
Enjoy cuisine that goes beyond the realm of in-flight dining.

Food and beverages on international flight (departing from Japan), and domestic flights have been prepared by THE CONNOISSEURS internationally renowned chefs from inside and outside Japan, beverage specialists of wine, coffee and alcohol, and ANA chefs boasting world-class standards among leading airlines.
Savor the heartfelt cuisine and specially selected beverages prepared by THE CONNOISSEURS, exclusively for our customers.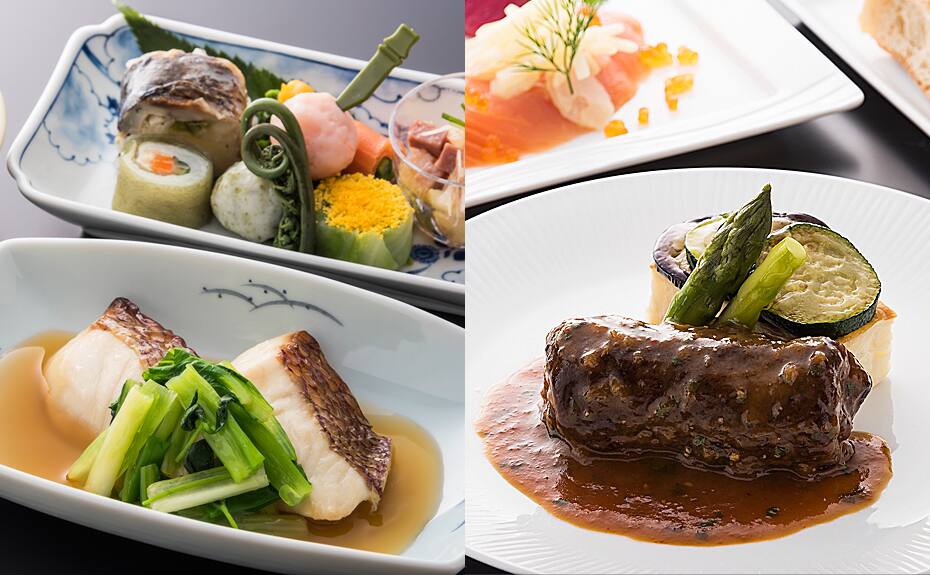 To ANA, "Connoisseur" is the embodiment of the ultimate host: someone with great knowledge in entertaining your palate.With the professional expertise of master chefs, beverage specialists and ANA chefs, we open new frontiers in the art of dining 30,000 feet in the sky.Enjoy the finest cuisine, only with ANA.
THE CONNOISSEURS partners
Original menus created by ANA chefs of "THE CONNOISSEURS" will be served in Premium Economy and Economy Class departing from Japan.