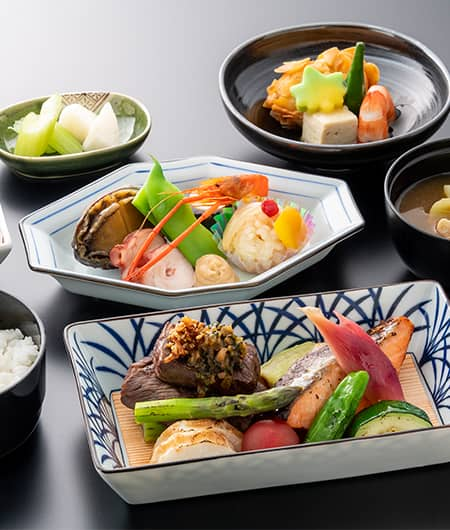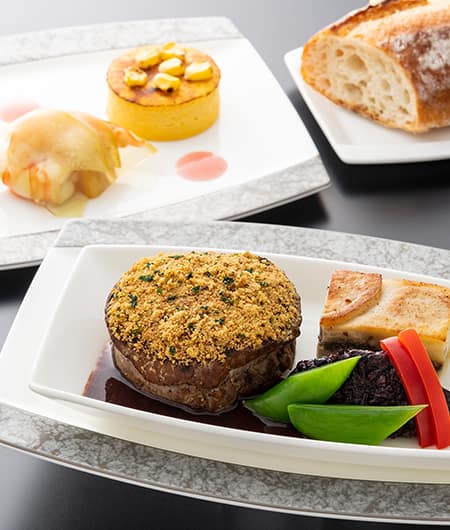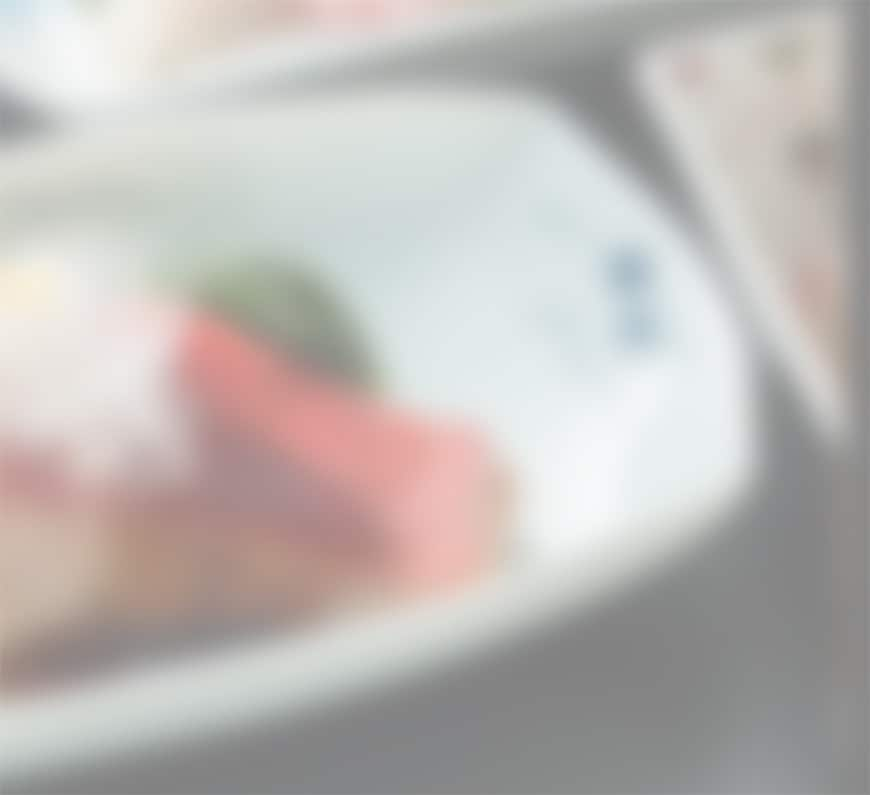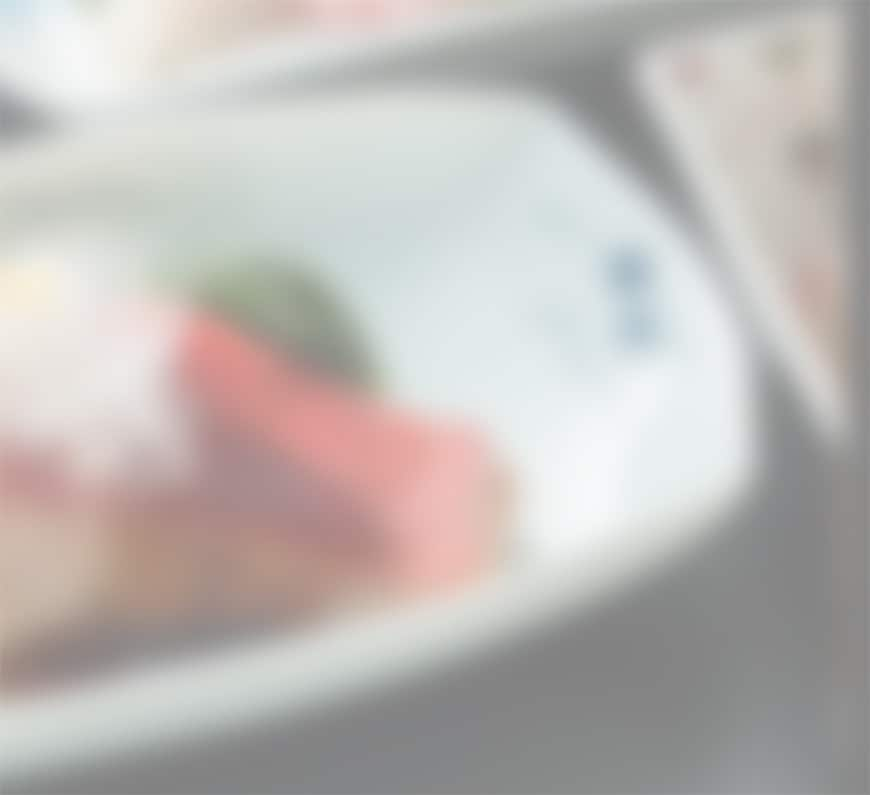 Image of The Ultimate Pleasure of Travel
Dining pleasure presented by THE CONNOISSEURS
Enjoy cuisine that goes beyond the realm of in-flight dining. Food and beverages on international flight (departing from Japan), and domestic flights have been prepared by THE CONNOISSEURS internationally renowned chefs from inside and outside Japan, beverage specialists of wine and alcohol, and ANA chefs boasting world-class standards among leading airlines. Savor the heartfelt cuisine and specially selected beverages prepared by THE CONNOISSEURS, exclusively for our customers.
THE CONNOISSEURS member
Take to the skies to savor cuisine made with passion by our specially chosen chefs.

To ANA, a "Connoisseur" is the embodiment of the ultimate host: someone with great knowledge in entertaining your palate.
With the professional expertise of master chefs, beverage specialists and ANA chefs, we open new frontiers in the art of dining 30,000 feet in the sky. Enjoy the finest cuisine, only with ANA.
Examples of Meals Available
between June and August
Japanese Cuisine (Washoku)
Ginza Okuda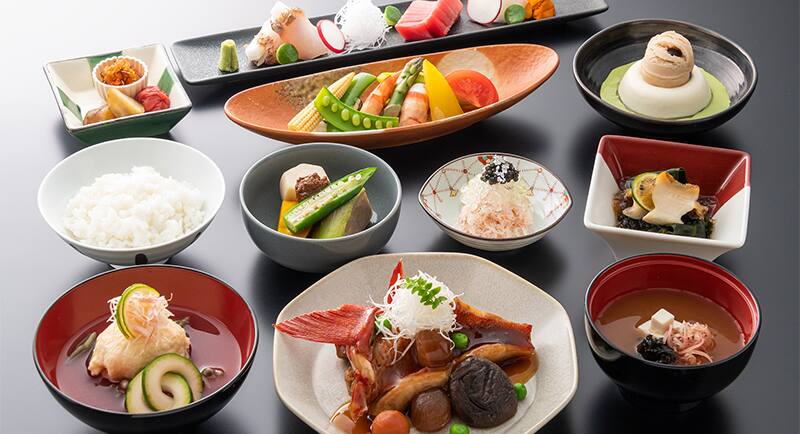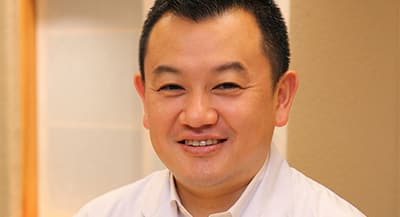 Owner, Ginza Okuda
Toru Okuda
This menu was created in collaboration with famous Japanese restaurant, Ginza Okuda. The appetizer is a typical Ginza Okuda dish, featuring a large Japanese tiger prawn and seasonal vegetables that have been grilled then marinated, topped with a mild sesame cream. The main dish for June is half of a kichiji rockfish, which has plenty of fat on it, simmered whole in a soy-based sauce. In July and August, passengers can enjoy a seared sirloin of wagyu beef, with glass noodles and Manganji chili pepper cooked in Japchae style.
| | |
| --- | --- |
| Routes | Routes from Narita/Haneda to North America and Europe (excluding late night flights) |
ANA Original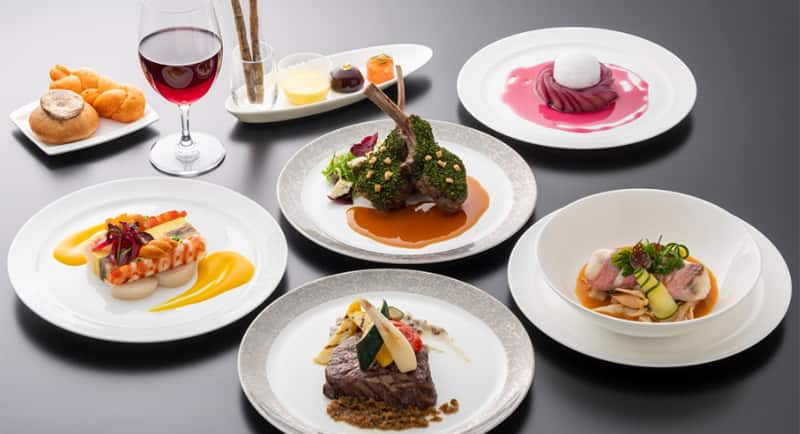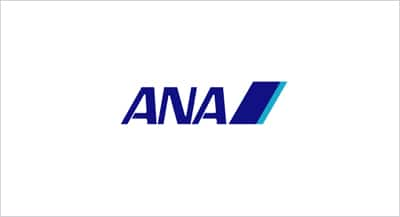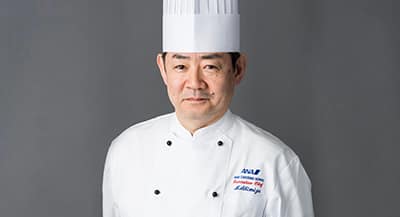 ANA Chef - International Cuisine
The finest summer ingredients have been treated with delicate care and precision to create every single dish.
The appetizer is a paupiette of kisslip cuttlefish and red sea bream, accompanied by a light Cassia wine gelée and lemon vinaigrette, topped with caviar. For the main dish, grilled wagyu fillet is served with a refreshing chilled sauce scented with rosemary. The fish course is rouget, a premium fish caught in France's Brittany region, rolled with a scallop and red king crab mousse and finished with a sauce extracted from shellfish.
| | |
| --- | --- |
| Routes | Routes from Narita/Haneda to North America and Europe (excluding late night flights) |
Japanese Cuisine (Washoku)
Yoshimura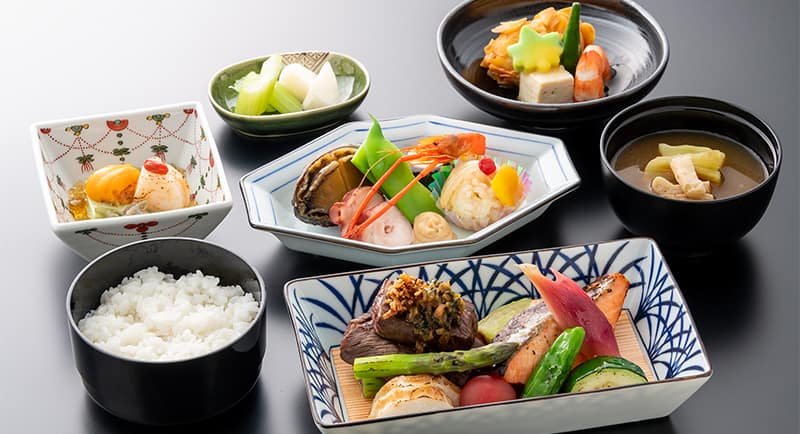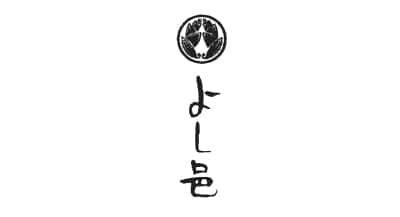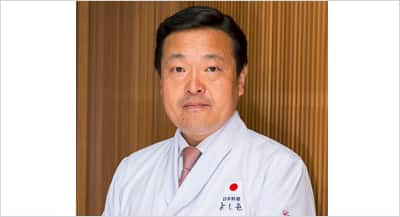 Executive Chef, Yoshimura
Hirokazu Tomisawa
This menu is a collaboration with Yoshimura, a famous Japanese restaurant in the Hasune area of Itabashi, Tokyo. The appetizer of Ishigaki quail egg shinjo features cross-sections of quail egg intricately arranged to resemble a rock wall, highlighting the chef's delicate skills. The pale green color of the edamame tofu in the small bowl is delightfully refreshing for summer. The main dish of beef chuck is served with an aromatic tare sauce that offers a sublime flavor and texture.
| | |
| --- | --- |
| Routes | Routes from Narita/Haneda to North America (excluding Honolulu), Europe, Mexico, and Oceania (excluding some flights) |
Maison de Taka Ashiya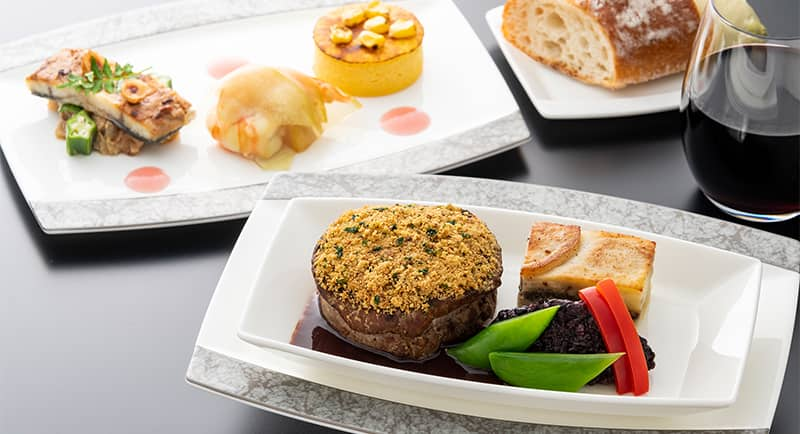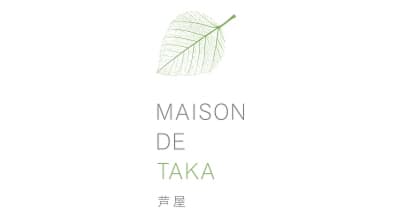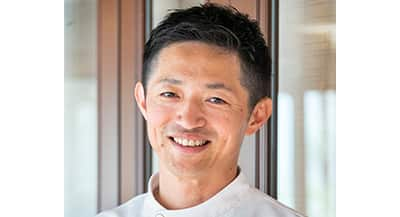 Executive Chef, Maison de Taka Ashiya
Hideki Takayama
Special menu created in collaboration with Maison de Taka Ashiya. The appetizer is a shrimp and peach salad fragrant with green tea, accompanied by unagi eel with hazelnuts and miso accents and a smooth corn creme brulée. The fish dish is ayu sweetfish prepared with French techniques, finished with a basil and perilla sauce. I hope you will enjoy this menu.
| | |
| --- | --- |
| Routes | From Narita/Haneda to Thailand, Singapore, Indonesia, Malaysia (excluding late-night flights) and India |
Pierre Hermé Paris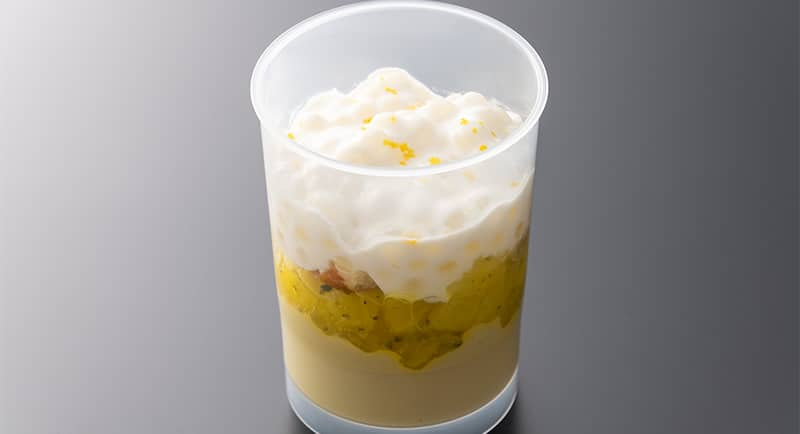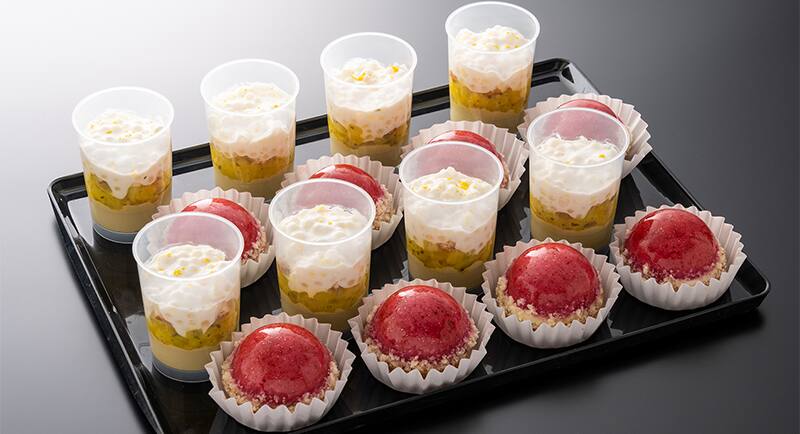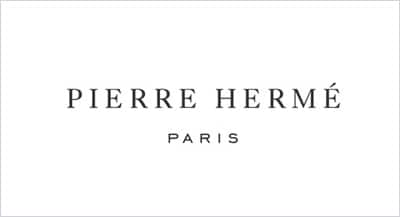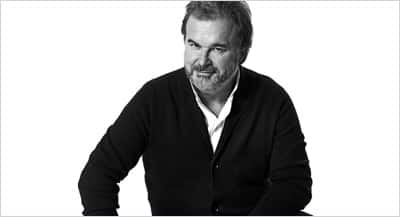 Pierre Hermé
Pierre Hermé has been named The World's Best Pastry Chef by the World's 50 Best Restaurants Academy. Gourmet sweet fans the world over rave about his creative works using the art of pastry. Allow your taste buds to be tantalized by this "Picasso of Pastry" and his extraordinary world of tastes, sensations and pleasures.
| | |
| --- | --- |
| Routes | Routes from Narita/Haneda to North America, Mexico, Oceania, and Asia (excluding some flights) |
Related Information
Business Class Pre-order Meal Service
Our popular pre-order meal service has been revamped! As of March 1, 2019, we are delighted to offer this service to non-ANA Mileage Club members as well, and provide a greater choice of meals for an even more enjoyable dining experience.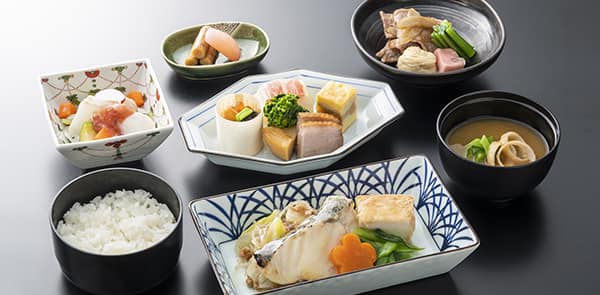 Information on Meal and Drink Services
by Class