Shodoshima in Kagawa is a famous tourist spot. There are so many places to relax on the island, such as the Olive Garden, Angel Road, and a roadside station made in the image of Greece.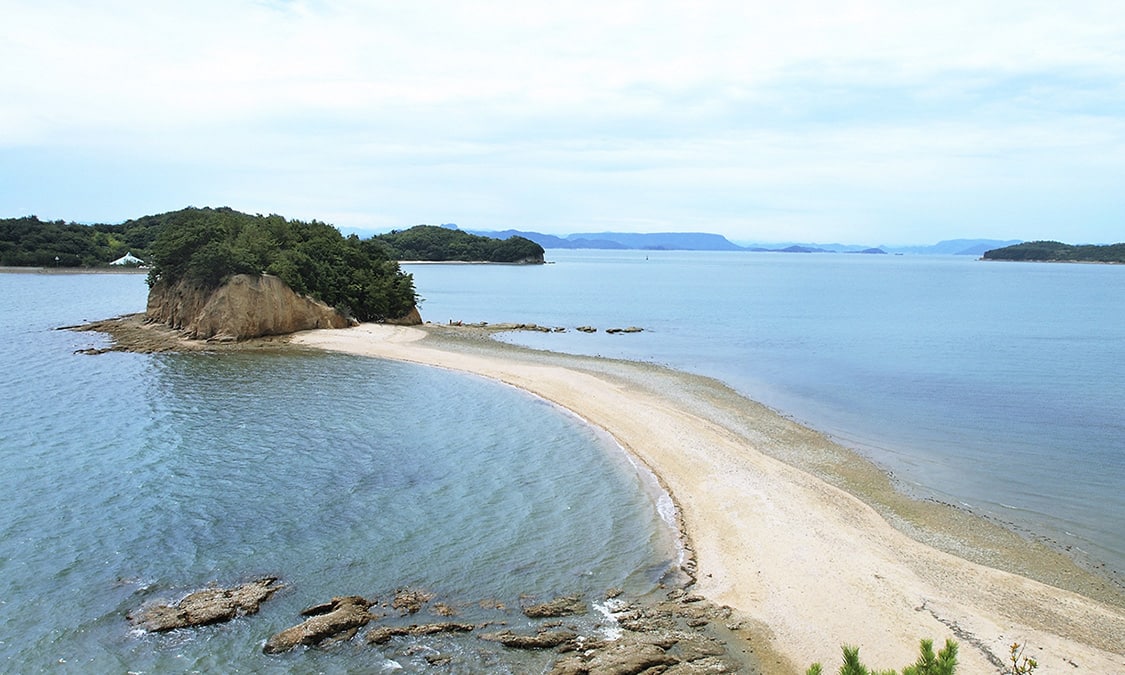 Angel Road – The Footpath of Angels that Only Appears Twice a Day
There are also many scenic spots like the beautiful island seaside that will take your breath away. Twice a day, during low tide, a sandbar appears creating an "angel road" that connects three islands at sea. In this romantic spot, it is said that if you cross it while holding the hand of someone special, an angel will descend and grant your wish. This popular spot is known as a mecca for lovers.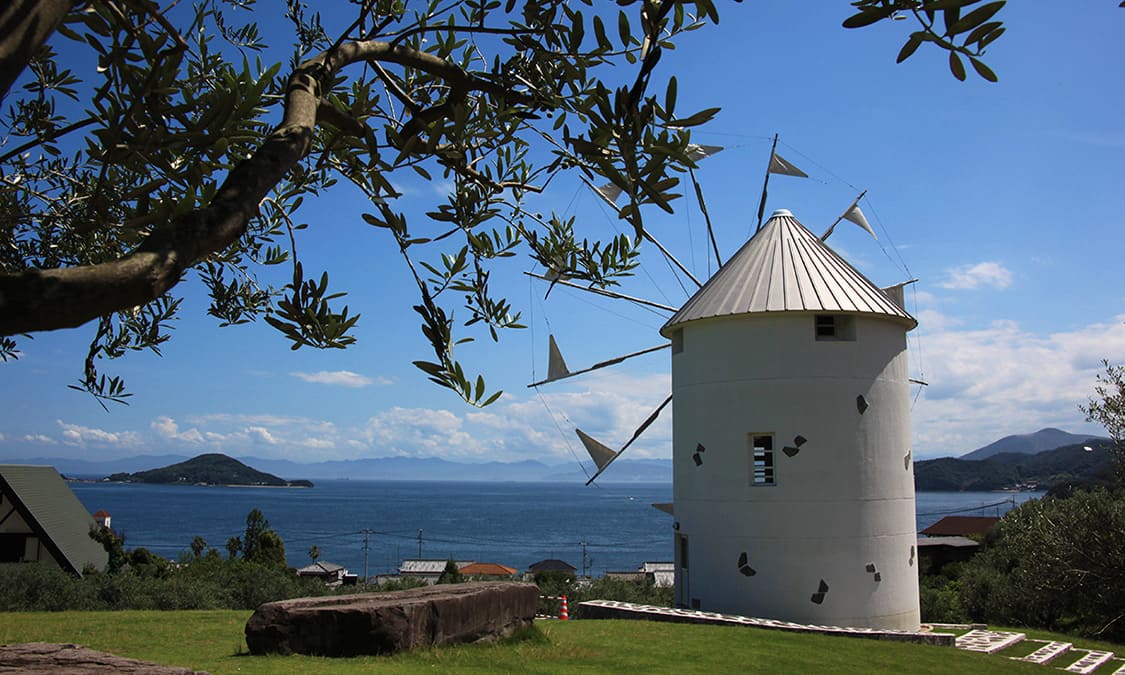 Shodoshima Olive Park Roadside Station Feels Just Like Greece
There are olives and herbs galore in this charming spot made in the image of Greece, the home of olives. 130 types of herb grow in this garden, which contains a staggering 2,000 olive trees. A healing aura fills the air, and you'll feel refreshed just by strolling through. The set of the real-life movie of Kiki's Delivery Service is now run as a shop and herb café, and you can enjoy herb tea and taking photos. Craft lessons are also held in the herb greenhouse. Various souvenirs are on sale, such as olive oil and sweets made with olives.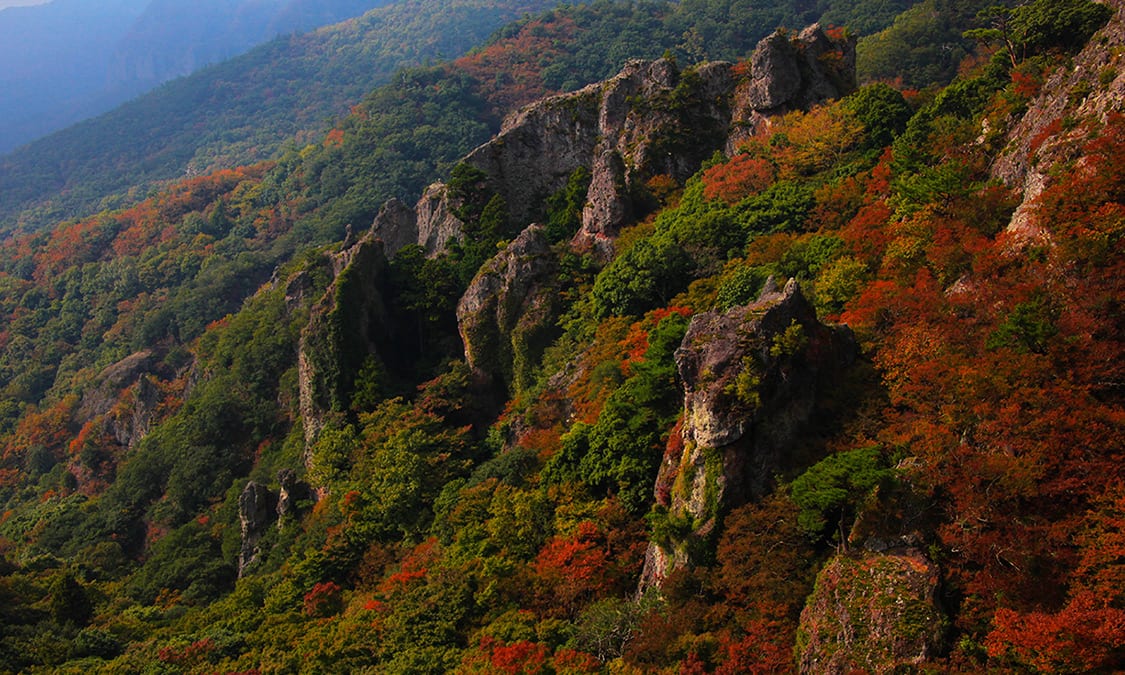 Kankakei Gorge: One of the three most beautiful gorges in Japan
Kankakei Gorge is counted among the three most beautiful gorges of Japan, and provides some of the most gorgeous scenery from Setonaikai National Park. Here, you can lay eyes on one of Japan's beautiful gorges, created over 2,000,000 years. There's nothing quite like the view you get from the ropeway that passes by unusual rock formations created by rain erosion and towering vertical cliffs. You can enjoy the scenery of each of the four seasons at this gorge, with new greenery in spring, lush greens in summer, red leaves in fall, and snow covered scenery in winter.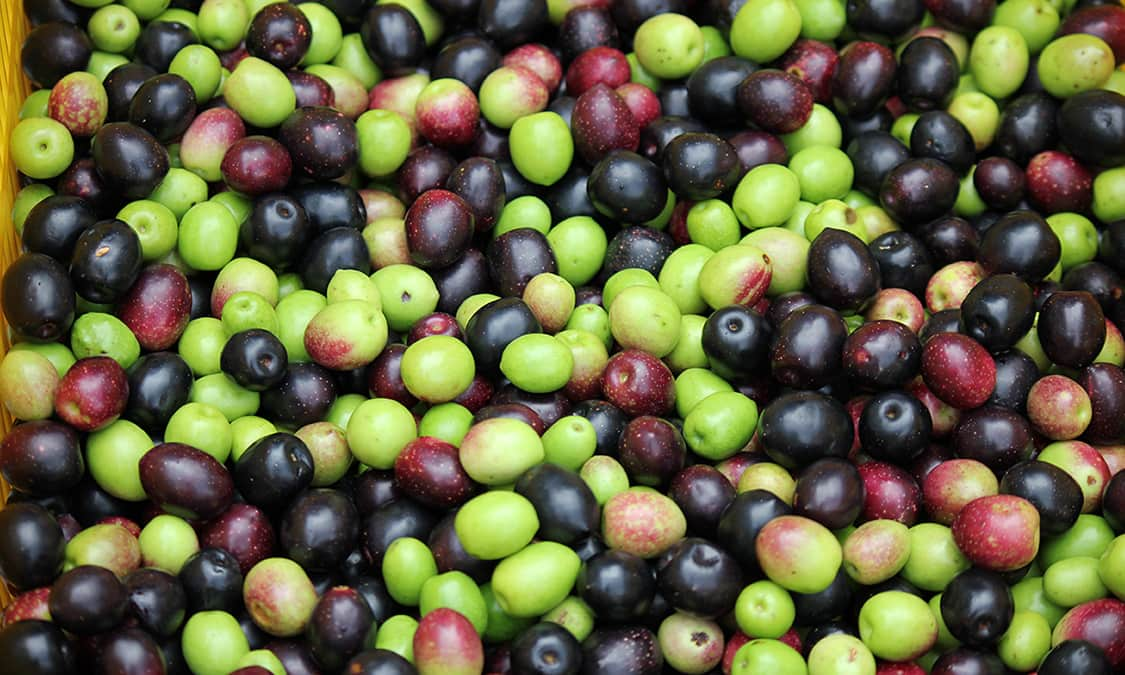 Health and Beauty: The Blessings of Olives
Olive oil is rich in antioxidants such as polyphenol and vitamin E, and it is gaining popularity among health and beauty fanatics. Olive tree seedlings were planted on Shodoshima in 1908, 110 years ago to date. Shodoshima is the origin of olive cultivation in Japan, and has made its name as an island of olives. Olive cultivation has now spread all over Kagawa prefecture, and the quality of Kagawa olives receives high praise all over the world. All kinds of products and services have been developed to allow people to enjoy the natural gifts of olives. As well as olive oil, there are also tea and cosmetics made using olive leaves, and olive beauty treatments.