What about active trips with pleasant sea breezes such as triathlons (Marugame International Half Marathon, Shodoshima Olive Marathon, Sunport Takamatsu) and cycling to the tranquil views of the Seto interior?
Enjoy the peaceful Setouchi scenery and pleasant sea breeze, feast on Sanuki udon noodles in the middle of the rural landscape, and tour the diverse artwork of the prefecture. Kagawa is the ideal location for cycling. How about renting out your own bicycle from a station or the airport, and having a cycling adventure around Kagawa?
Tour de 103 is a cycling tour event that allows riders to enjoy the Idyllic mountain scenery along the coast of the Seto Inland Sea in the Tosan region. You can choose from a long course (103km) or a short course (70km). Receiving local sweets and food from the locals on the rest points on the way is all part of the fun.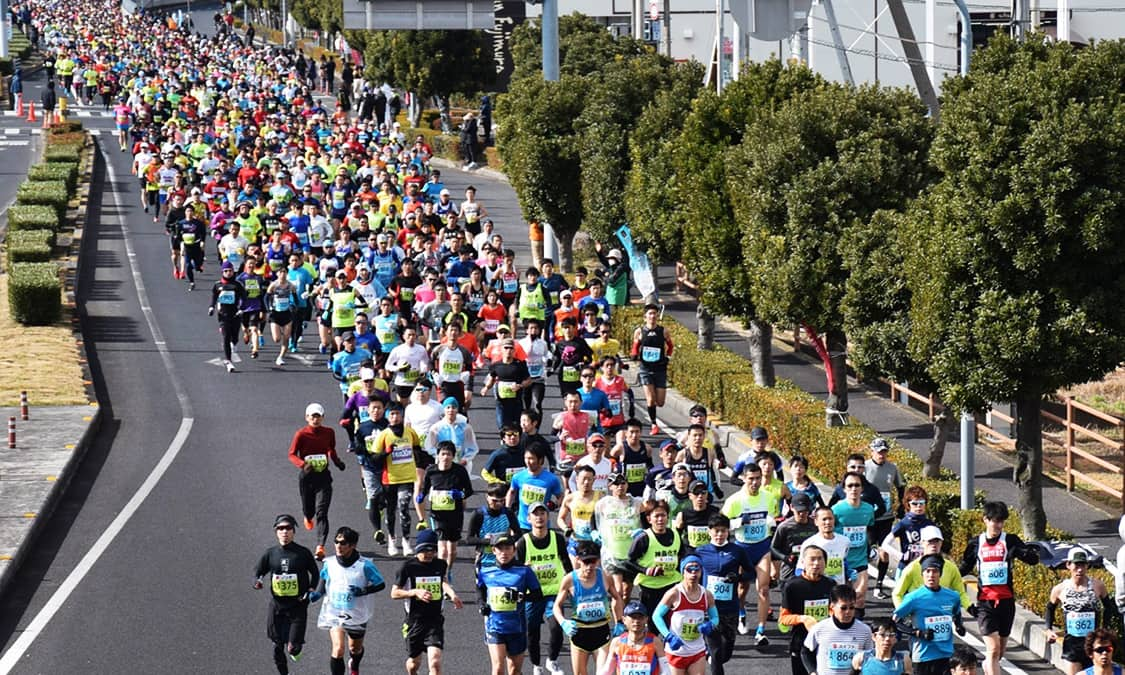 This half marathon is an international race held of the first Saturday and Sunday of every February and is ranked silver label by the International Association of Athletics Federations. Many athletes participate in the race—top runners from company and university sports teams as well as athletes invited from abroad. There are three events: the half marathon, the 3km, and the long-distance relay for elementary school students. Over 10,000 runners race in the early spring along this mostly flat, easy to run course through the roads of Sanuki.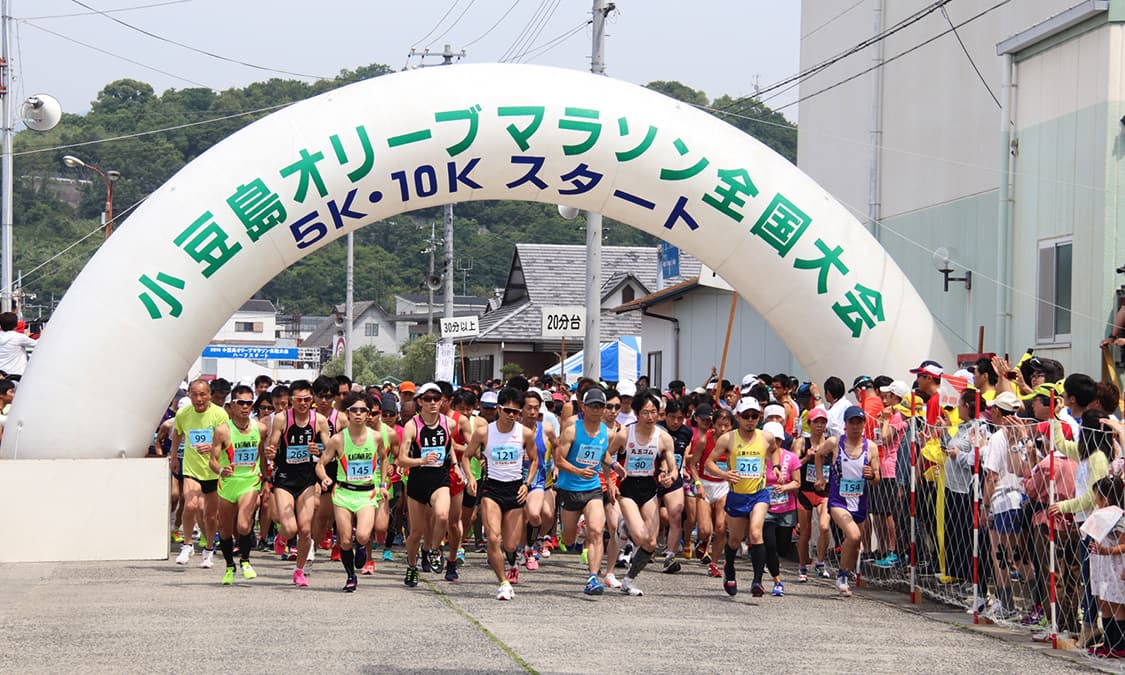 This marathon race held in May on Shodoshima, runners race through the beautiful scenery—the dazzling greenery of the mountains, the little olive flowers blooming in the spring, and the refreshing sea breeze blowing across the coast. There are three courses: the 5km, 10km, and half marathon. You'll never forget the warm hospitality you receive from the entire town.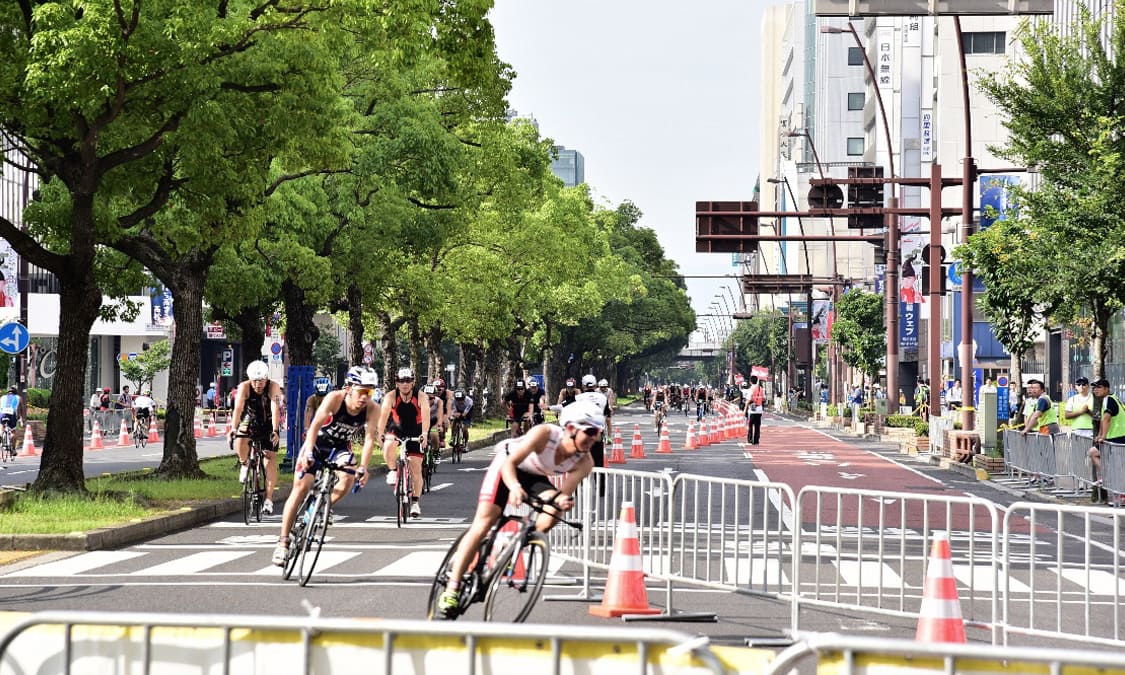 The Sunport Takamatsu Triathlon is a triathlon held in the streets of Takamatsu. Recently, the triathlon has been gaining international recognition and it is popular among triathletes from throughout Japan and around the world.