Traditional Artistry of Kagawa

Kagawa Prefecture introducing traditional techniques throughout the country such as Kagawa Shikki, Marugame Uchiwa, Ajiseki, Tebukuro, and Bonsai. Kagawa's tradition of lacquer-ware developed under the protection and support of successive lords of the Takamatsu Domain in the Edo period. Since then, many master craftspeople and artisans have emerged from the region. In 1976, the 5 techniques of Kinma, Zonsei, Choshitsu, Gotonuri, and Zokokunuri were the first in Shikoku to be designated traditional crafts by the Japanese government. Kagawa lacquer-ware is still popular today. Lacquer-ware products come in sizes both big and small and cover everything from saucers and dessert bowls to low tables.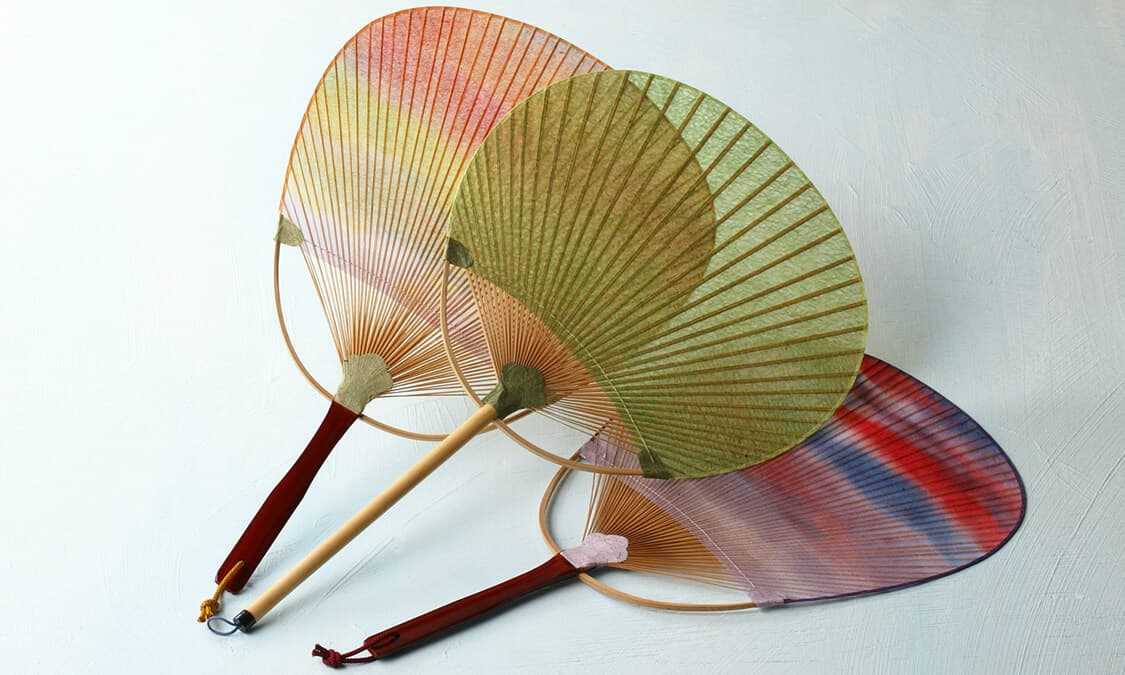 It is said that vermillion red "shibu-uchiwa" fans with a round golden seal were first made as a souvenir for visitors to Kotohira-gu Shrine in the early Edo period. Marugame is the largest production area of these fans, and currently boasts a 90% share of paper fan production in Japan. These fans were designated a national traditional craft in 1997. The exuberant elegance of Marugame Uchiwa is a popular must-have item in summer.
The Tosan region is Japan's leading glove area, boasting a 90% share of the Japanese glove market. Production of gloves here began in the mid-Meiji period. Gloves were originally made to protect against the cold, but as times have changed, they are now made for a variety of purposes, such as fashion, sports, and leisure. With Kagawa's outstanding glove-making techniques and design, the global potential of its gloves will continue to grow.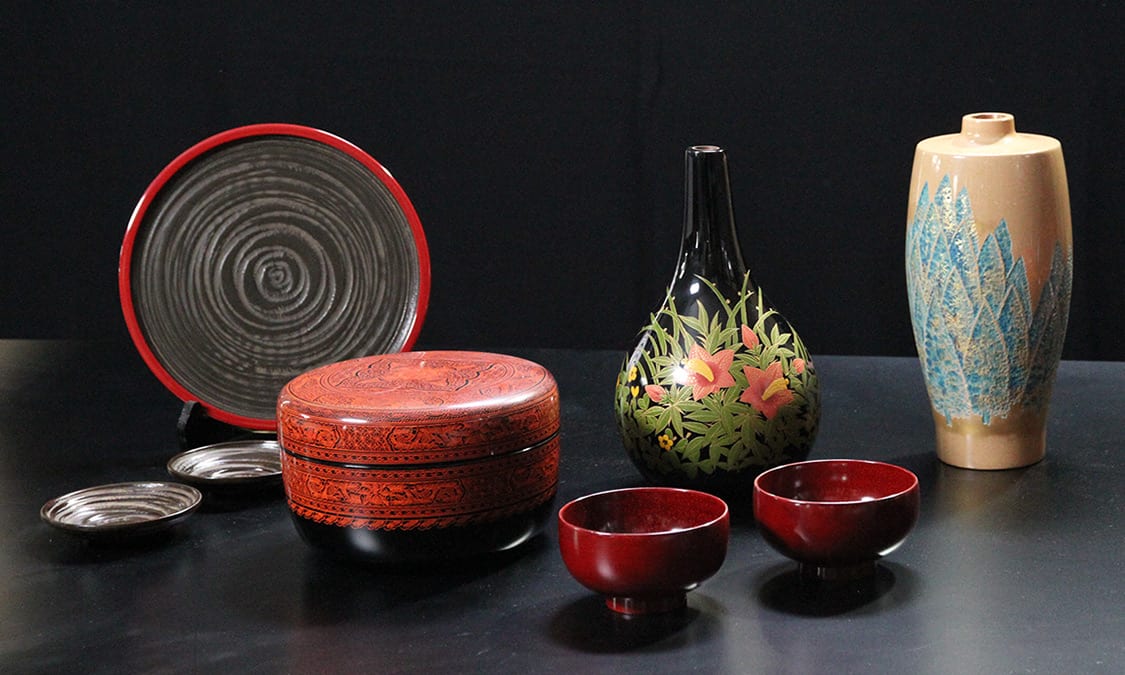 The Mure and Aji areas of Takamatsu are famous as production centers of Aji stone (a type of granite), boasting the highest quality in all Japan. The world-famous stone brand Aji stone is highly popular. It is made using an outstanding technique and is used for both gravestones and daily-life products such as furniture and utensils. Stone lanterns made here are put out and lit up in an event called Mure Gempei Ishiakari Road. This is become a popular summer event.
The areas of Kinashi and Kokubunji in Takamatsu are Japan's leading bonsai tree producing areas. It said that the tradition have been started over 200 years ago, when pine trees along the coast of the Seto Inland Sea were dug up, potted, and sold. Takamatsu now has an 80% share of the pine bonsai market in Japan. At this production center, highly skilled bonsai craftspeople continue their "dialogue" with the bonsai every day and taking care the trees without taking a day off. Kagawa's bonsai is now famous globally, under the name "bonsai."