A Greek once visited this area, and was amazed how much the scenery looked like his hometown by the Aegean Sea, earning it the name the Aegean Sea of Japan.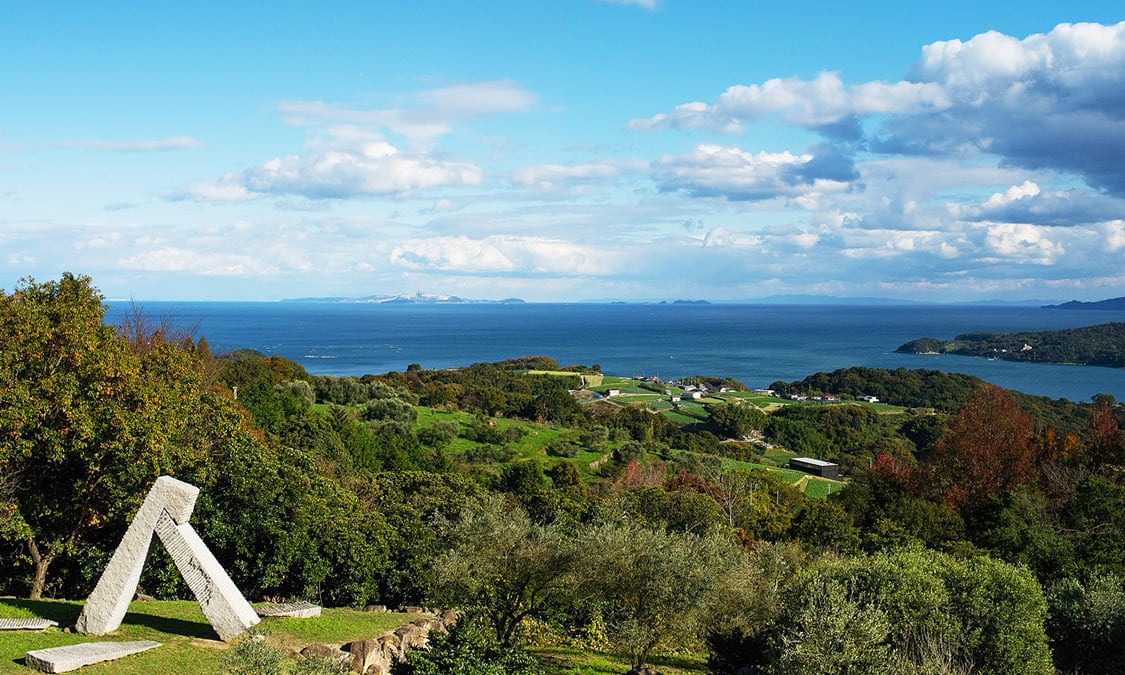 The perfect spot for gazing out upon the many beautiful islands of the Seto Inland Sea is the Ushimado Olive Garden, which stands atop the highest hill in Ushimado. Around 2,000 olive trees stretch out towards the best angle for catching the sun, and there is an excellent view of the stunning scenery of the many beautiful islands of the Seto Inland Sea from the observation deck.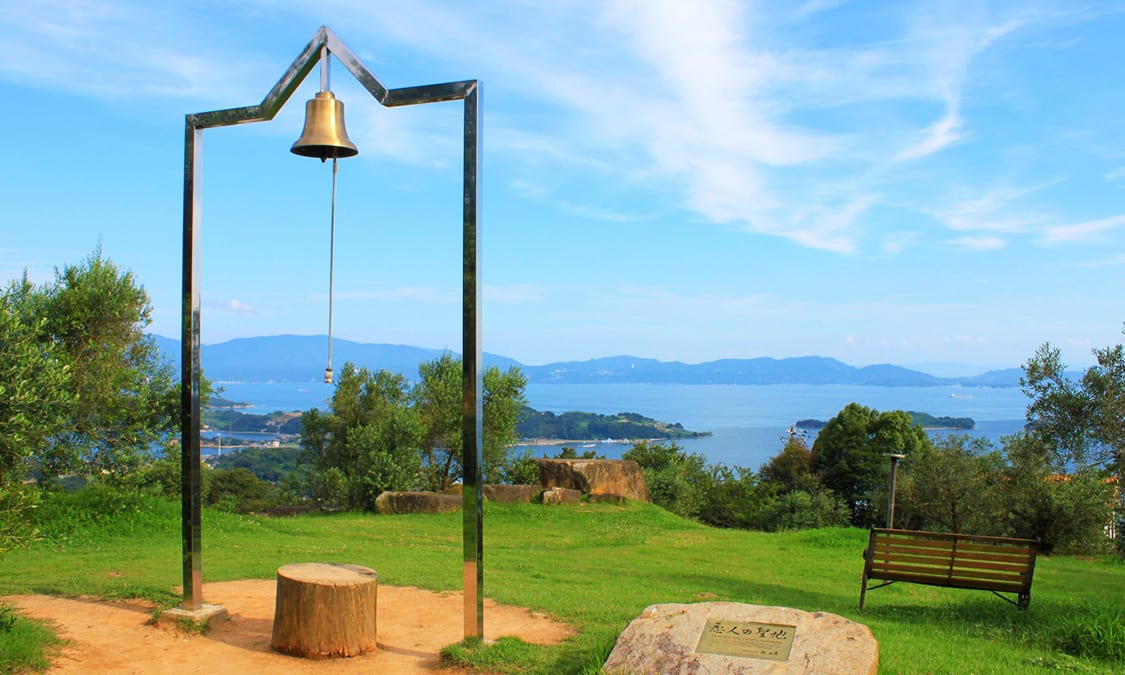 Ushimado is known to be a spot for lovers, and it is said that your wishes will come true if you ring the "Happiness Bell" inside the olive garden.
The olives in the garden are cultivated for food and cosmetics, and visitors can purchase original olive products at the on-site olive shop.
The best time to see olive flowers is from late May to early June, when the white, cross-shaped small flowers cast a dreamlike atmosphere across the garden. As the garden enters the harvest season from September to November, the olives turn purple-black.
Location
| | |
| --- | --- |
| Name | Ushimado Olive Garden |
| Web Sites | (In Japanese) http://nippon-olive.info/ |
| Address | 412-1 Ushimado, Ushimado-cho, Setoushi-shi, Okayama |
| Opening Hours | 9:00–17:00 (9:00–18:30 from June to August) |
| Inquiries | TEL:0869-34-2370 |