At the island Kuroshima off the coast of Ushimado, when the tide is low a sandbar appears from beneath the sea connecting Kuroshima to two other islands, Nakanokojima and Hashinokojima in an arch. You can walk across this path from island to island. This mysterious sandbar is known as Kuroshima Venus Road.
Kuroshima is an island in the sea around 2km from Ushimade, and there is no regular boat service there. For a fee, you can take a boat from a hotel's pier or Maejima Port, and reach the island in around 5 minutes. (Requires advance reservation)
Ushimado is popular with couples and known as "Lover's Holy Place" then Kuroshima is famous as a place for the power of love. Walk across the sandbar and try a look for a heart-shaped stone, known as "The Goddess's Heart" at Nakanoshima. If you wish with all your heart and gently touch this stone, your wish will come true.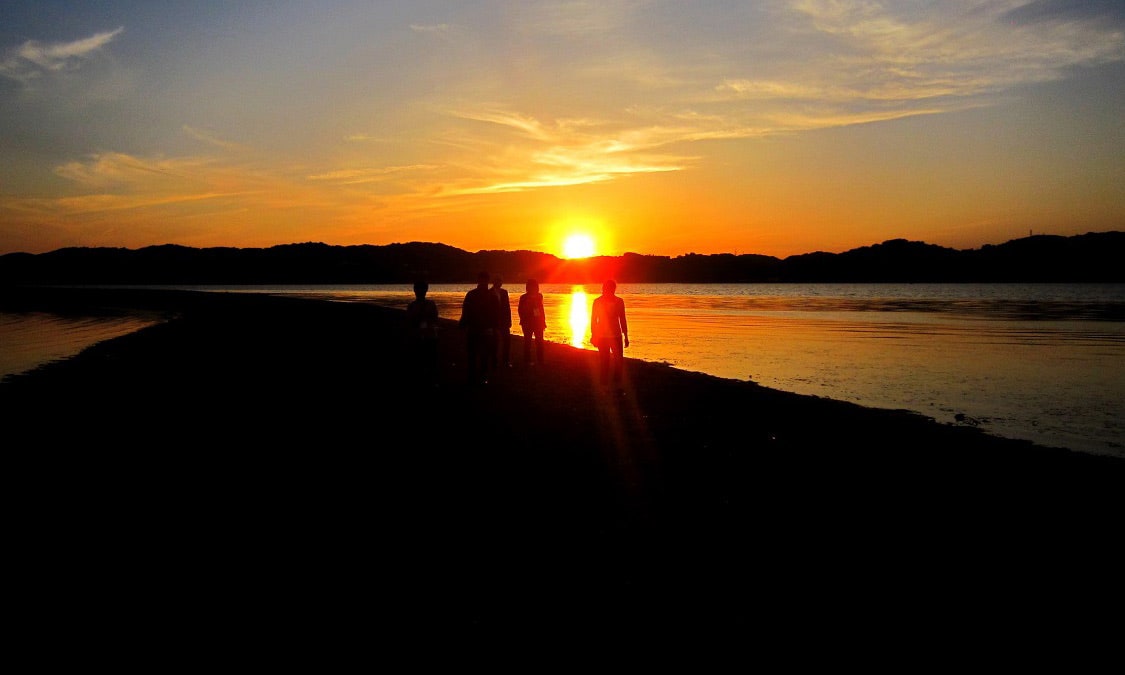 Ushimado is famous for its sunset as top 100 sunsets in Japan, and if you visit Kuroshima coincidentally in sunset time, it will be more romantic.
Location
Name
Kuroshima Venus Road
Web Sites
http://www.limani.jp/LimaniEng/sightseeing.php
Address
Kuroshima Ushimado, Ushimado-cho, Setouchi-shi, Okayama
Hours
At times of low tide during the day
Inquiries
TEL:0869-34-5500 (The Hotel Limani & Spa)
Access
From Oku Station, JR Ako Line, take the Tobi Bus to Ushimado Olive En Iriguchi bus stop, and take the sightseeing boat for around 10 minutes
Around 15 minutes by car from Oku IC, Okayama Blue Line, around 5 minutes by sightseeing boat