Island hopping in a slow, relaxing, refreshing style
In the southwestern part of Okayama in the Seto Inland Sea float seven unique islands. While many Seto Inland islands are connected by bridges, the Kasaoka Islands remain completely unattached, preserving the remote island culture filled with a peaceful, calming atmosphere.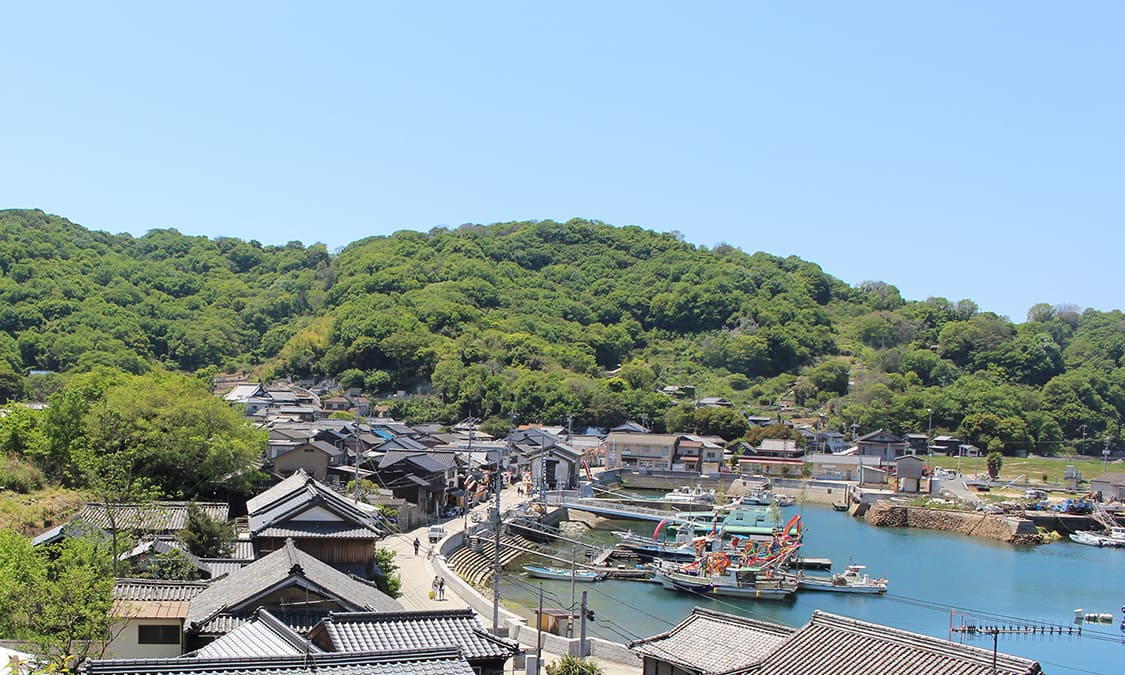 Manabeshima Island preserves the good old Japanese fishing town atmosphere. As you walk through its narrow alleys, antique wooden houses and school buildings remain intact, giving a sense of nostalgia of the tranquil Seto Inland Sea's life. There are inns and guest houses on the island, with many visitors from around the world coming for extended stays.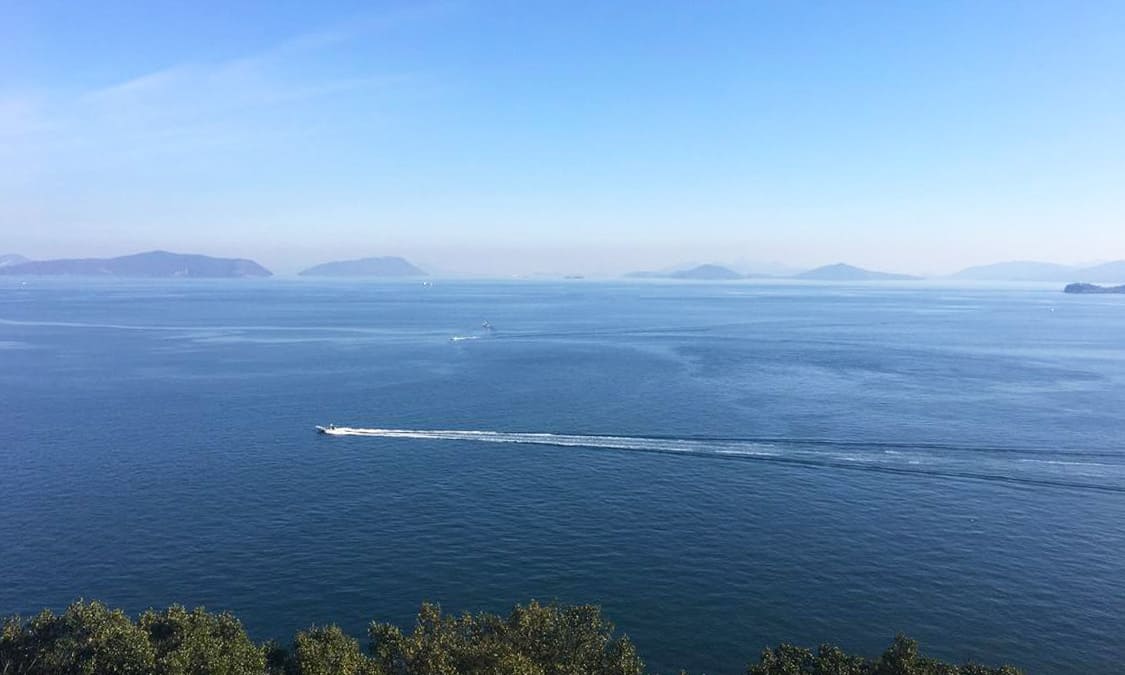 Hishima is the collective name for two islands, Ohbishima Island and Kobishima Island. Since ancient times, the Kasaoka Islands have held strategic importance in traveling around the Seto Inland Sea. Notably, the area around Ohbishima Island is considered the location where the east-west tides on the Seto Inland Sea converge, and ships plying the waters are said to have waited in the area for a favorable turn in the tide. The sole lodging on the island, the Ile d'or, is the perfect retreat to refresh your mind and body. From the window, you can see the breathtaking scenery of the islands floating on the Seto Inland Sea. The only artificial object in view are the ships that come and go, sure to touch the hearts of visitors in various ways.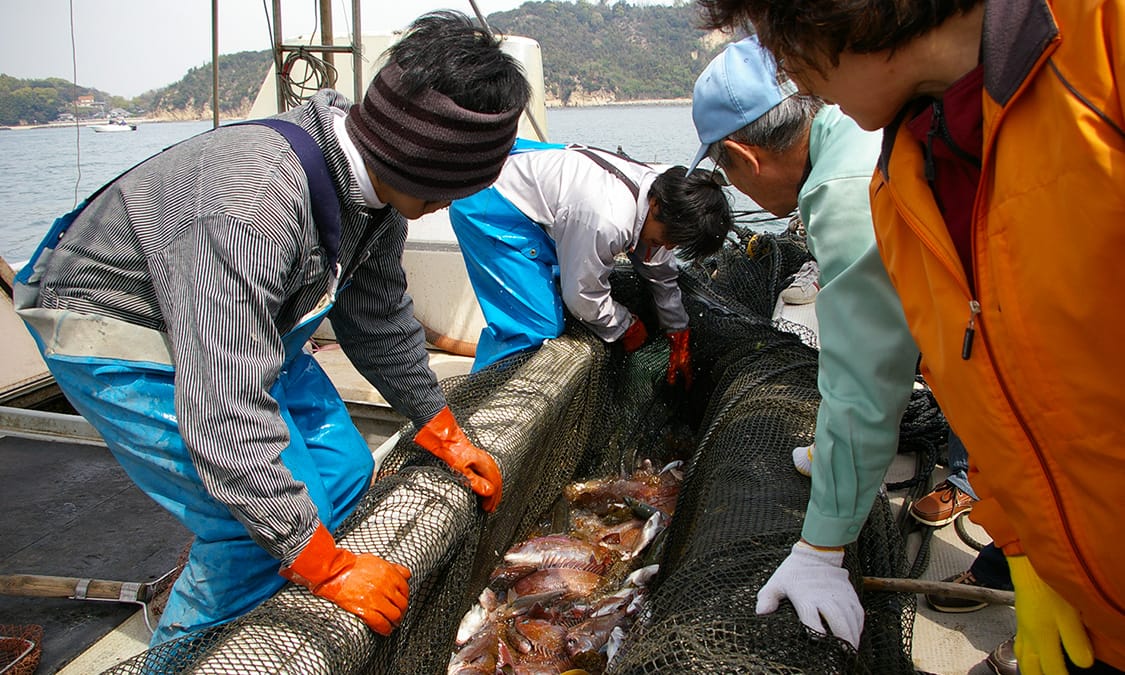 The northernmost of the Kasaoka Islands, Takashima Island is centered on tourism and fishery. Numerous visitors come seeking fantastic views and inns that serve fresh seafood caught by the island's fishers. Walk up the pathway on the southern part of the island for a 360-degree view of the Seto Inland's calming scenery. In April, clusters of azalea flowers grown by island residents will be in full bloom. Other popular attractions include a trawler for tourists and fixed shore netting to experience the life of a fisher. There are great deals for group travelers.
Location
| | |
| --- | --- |
| Name | Kasaoka Islands |
| Web Sites | https://www.kasaoka-kankou.jp/en/ |
| Address | 2435-2 Kasaoka, Kasaoka-shi, Okayama (Kasaoka Port Sumiyoshi Boarding Dock "Minato Kobanashi") |
| Access | 5 minutes' walk from JR Kasaoka Station |
| Inquiries | TEL: 0865-69-2147 (Kasaoka Tourism Federation) |