Utsubuki Koen Dango from Ishitani Seikado. Local delicacies that have been preserved for more than 130 years, as a dedication to dango.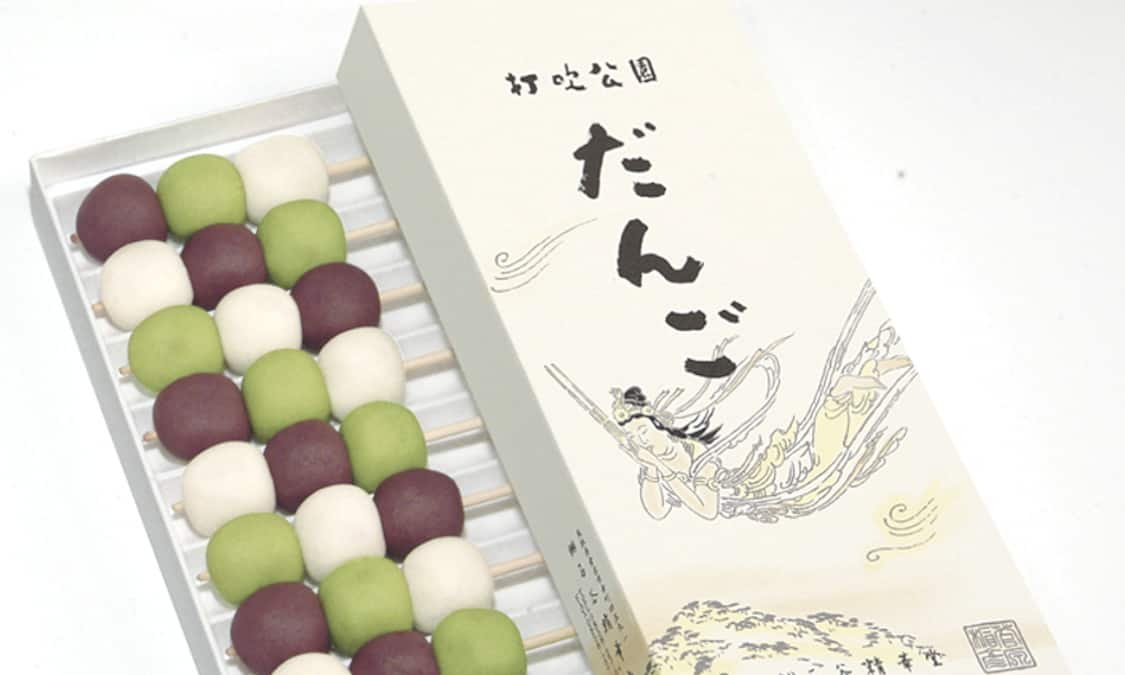 A stick of rice cakes wrapped in three types of bean jam of white bean paste, red bean paste and green tea paste. Utsubuki Koen Dango does not use any preservatives. Therefore, the expiration date is only three days. With value food safety and health, it is a dango without additives using quality-based raw materials.
Utsubuki Koen Dango is located at the foot of Mt. Utsubukiyama which known with a legendary goddess, and in the Meiji era 40, this beautiful esteemed park was opened to commemorate Emperor Taisho in Sanin for the Crown Prince. At that time, the fact that the first shop owner offered the pride as a candy to the crown prince was said to be the origin of the name.