Tottori's Local Specialty
Tottori Prefecture has lots of interesting things such as cattle bone ramen and sand dunes.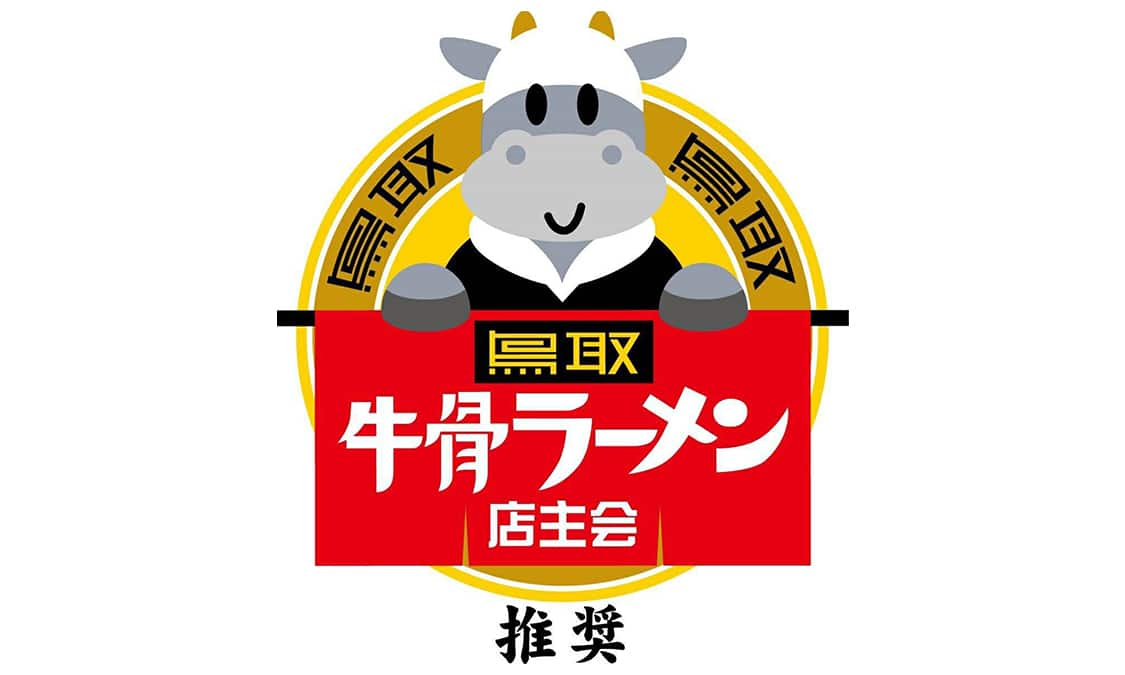 Ramen made with beef bone broth is very rare in Japan. The broth has a unique beef aroma and is packed with flavor, with a subtle sweetness. It's so delicious and you'll find yourself drinking the whole bowl. Tottori is the home of beef bone ramen and there are many renowned stores.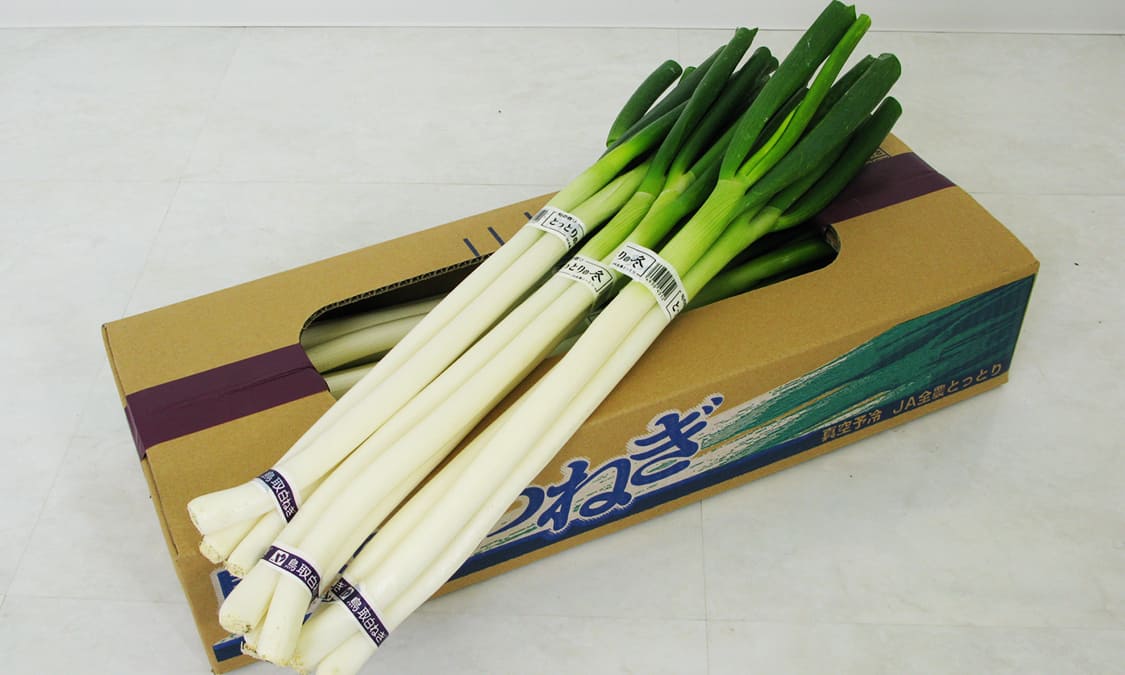 What's a special from Tottori's white onions is their tenderness and melt-in-your-mouth in sweetness. Especially if you combine it with meat dishes such as sukiyaki, hotpots, and skewers. It'll bring out their magnificent flavor.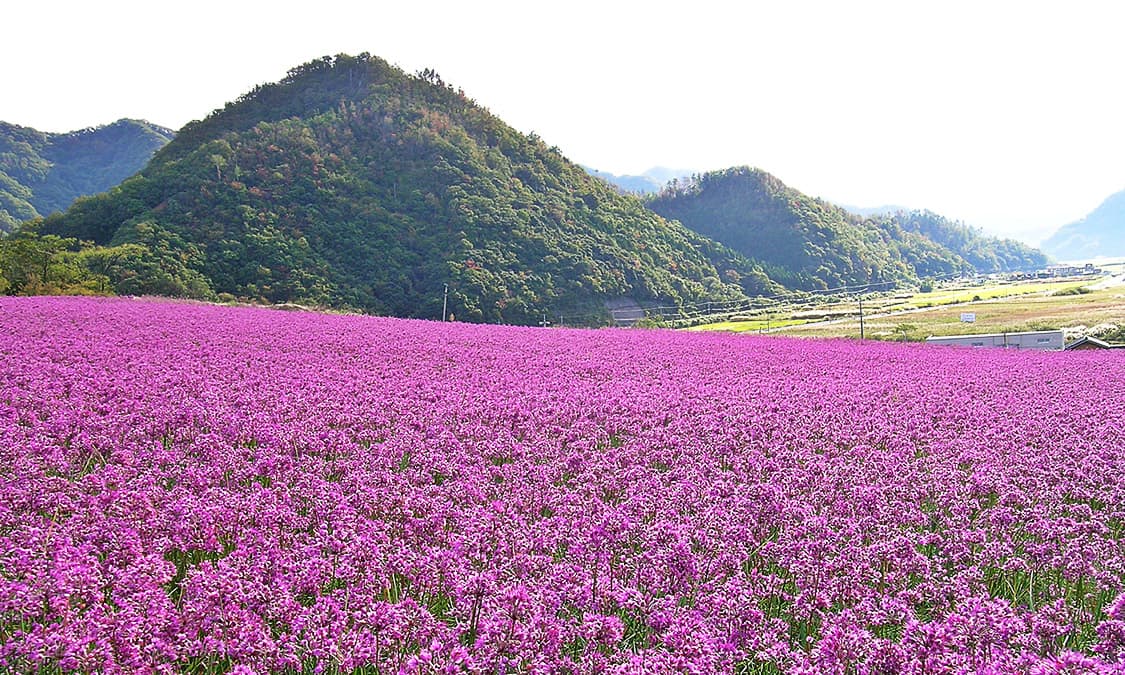 From late October to early November, purple flowers bloom across the entire surface of the huge field nearby the sand dunes, transforming it into a sightseeing spot with breathtaking scenery.
Sand dune shallots grow sturdily despite the harsh environment and registered on the Geographical Indication (GI) Protection System. These shallots have multiple thin layers, very firm, and have delicate fibers, giving them a crunchy texture.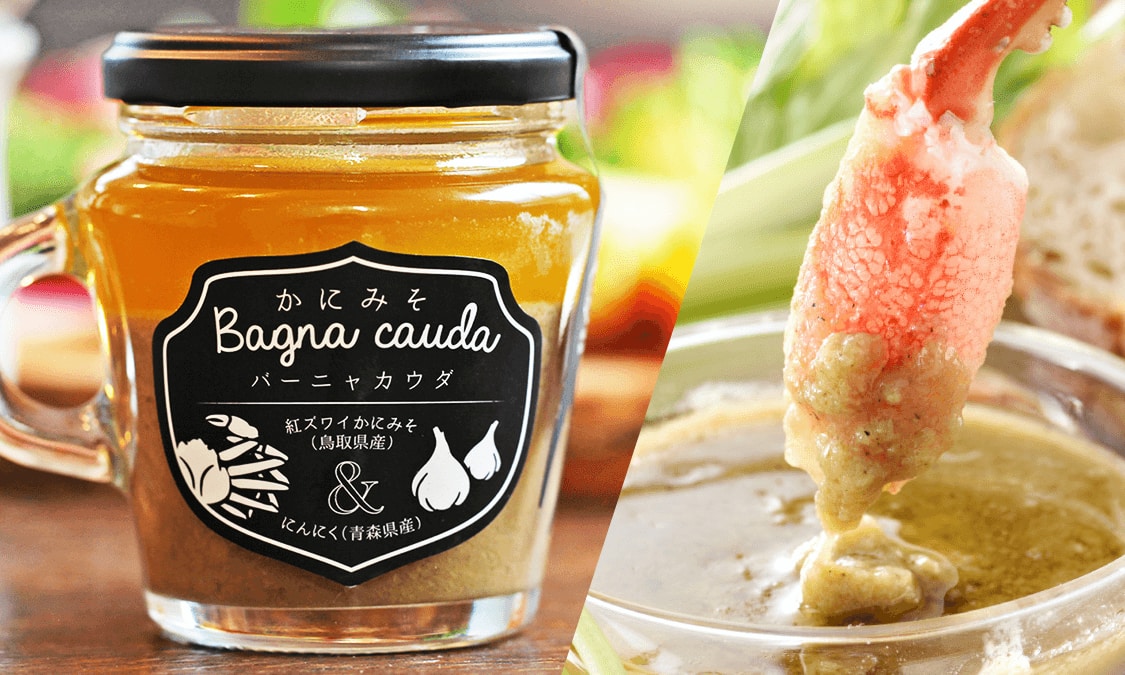 "Kanimiso Bagna Cowder" is developed using the processing technology cultivated over many years by the specialist "Kadonaga Suisan" of Sakaiminato. Fresh cream and garlic are firmly complementing the rich miso's richness of the crime red snow crab from Sakaiminato.