Bold bare rocks and the serene beach creating a scenic wonder
Ragged scenery of bluffs, cliffs, caves, and rocks formed from erosion by the raging waves and snowstorms of the Sea of Japan create a stunning contrast with the serene beach of white sand and green pines surrounded by a cape and crystal-clear seawater. The area became a member of the Global Geoparks Network in 2010, gaining high recognition for its academic values as well.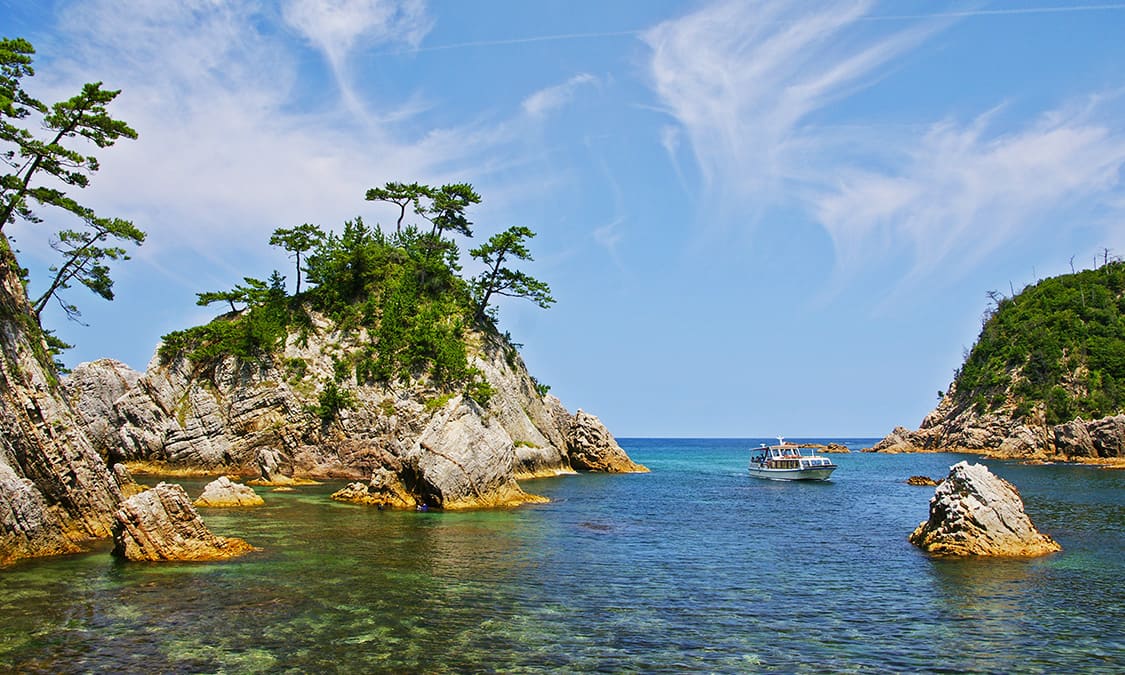 An excursion boat is in operation from March to November. The boat threads its way through islands with caves and steep bluffs, and visitors can view up close the dynamic rock formations and the clear waters that can be seen all the way to the bottom. There are various other marine activities such as sea kayaking, snorkeling, and diving.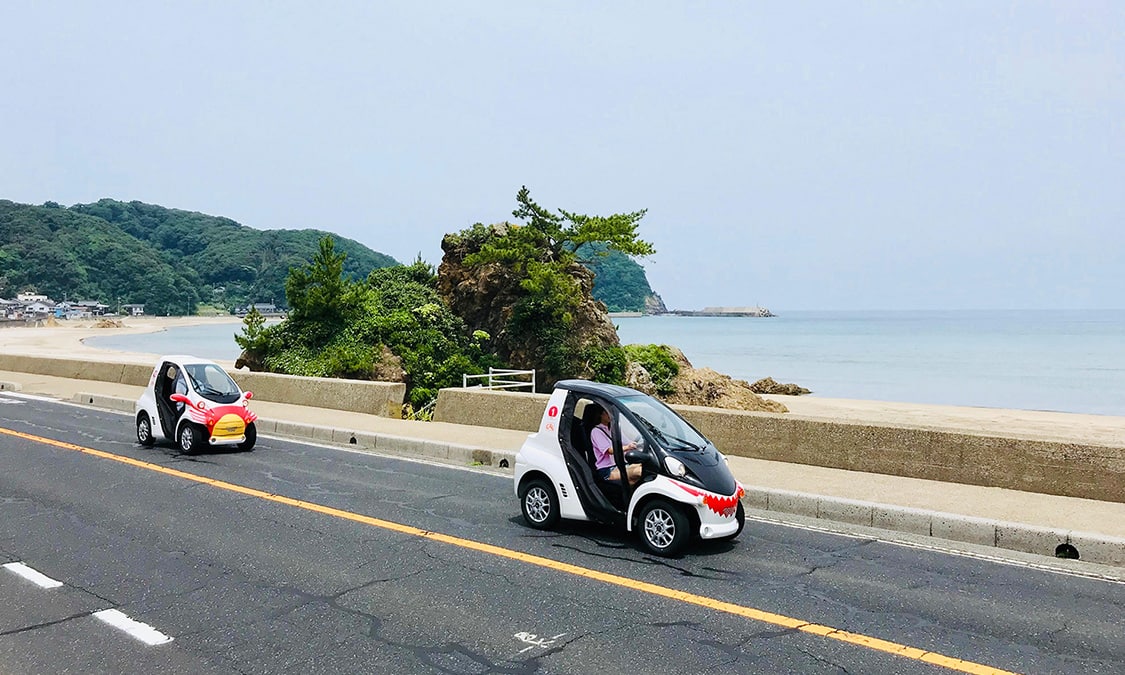 Driving down the San'in coastline and through the town of Iwami is more fun with GEOCOMS, ultra-small electric vehicles equipped with a guidance system in multiple languages. Enjoy a breezy drive on these single passenger cars designed with cute sea creatures. Be sure to pick your favorite fish! (Regular driver's license required)
Location
| | |
| --- | --- |
| Name | Uradome Coast |
| Web Sites | http://www.tottori-tour.jp/en/sightseeing/775/ |
| Address | Uradome, Iwami-cho, Iwami-gun, Tottori |
| Access | 40 minutes' drive from Tottori IC on the Tottori Expressway |
| Inquiries | TEL: 0857-72-3481 (Iwami Convention and Visitors Bureau) |