Kuguri Iwa in Cape Motoyama Park

Cape Motoyama, the southernmost tip of Sanyo-Onoda City, Yamaguchi, juts out into the Suo Sea exposing geological layers formed over 250 to 300 million years. Oddly shaped rocks formed through years of weathering and erosion astonish visitors, especially the Kuguri Iwa (pass-through rock), which can only be reached at low tide.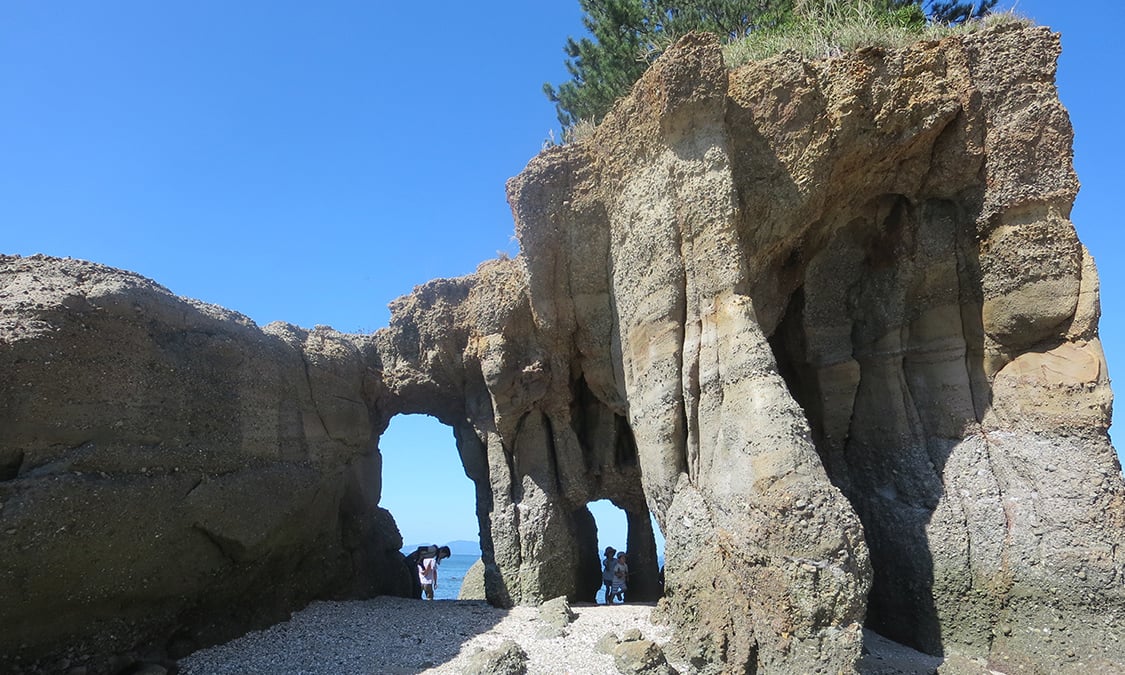 Kuguri Iwa (pass-through rock)
The stunning rock formation can only be reached at low tide and shows its many different facets with the changing seasons and tides, even the time of day. The view of the sunset seen through the rock's opening is especially mesmerizing. Feel the workings of nature as you pass through Kuguri Iwa together with someone special.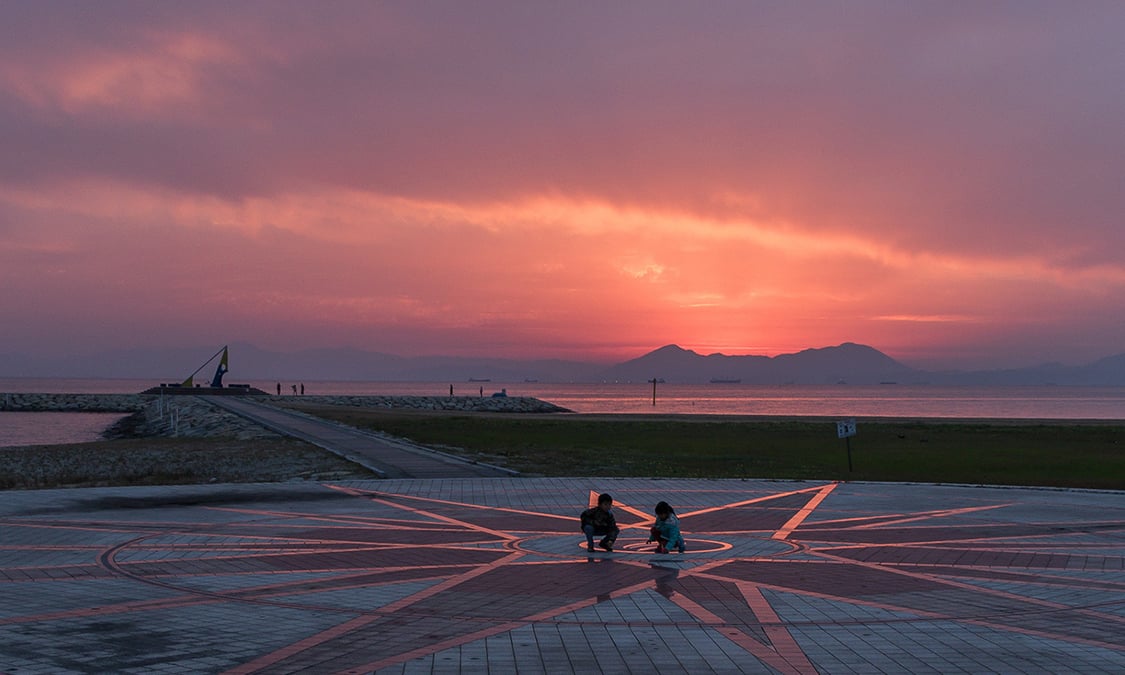 About a five-minute drive from Cape Motoyama is the Yakeno Coast, which was selected as one of the 100 best sunset-viewing spots in Japan. Stroll along the coast and stop by some of the attractions, such as the Kirara Glass Miraikan museum where you can experience making various glass crafts, and the Kirara Koryukan (communication center) with Toron Hot Springs and a restaurant.