What is an ANA Mileage Club Financial Pass VISA Debit Card?
Since the Suruga Bank ANA Branch is an online banking service, customers can enroll from anywhere in Japan.
The card can also be used with a large network of ATMs throughout the country, including Japan Post Bank ATMs and convenience store ATMs.
Furthermore, cardholders can use partner ATMs, including those of Japan Post Bank and convenience stores, without incurring service charges during the first 3 months after opening an account. Please note that this excludes ATMS of megabanks, local banks, shinkin banks (credit associations) and other partner financial institutions. Depending on the transaction details, service charges will continue to be waived even after this 3-month period!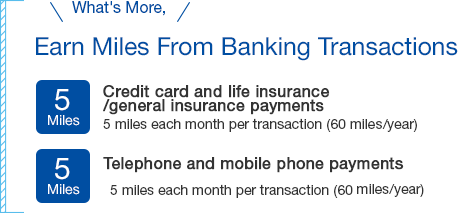 Points to Note Regarding Advantage 2
An ATM service charge (JPY 216) or 3.0% international transaction service charge will apply to each transaction. ATM service charges are waived for ANA Diamond Service, Platinum Service, and Bronze Service members. (The ATM service charge is refunded in cash back form at a later date.) Designated service charges set by local financial institutions may apply when using some ATMs. There may be cases when services are not available due to technical issues with the financial institution's IT systems, ATM network, or communications systems.
This card is different from an ANA Card credit card.
Please note that the following services are not available with this card.

This card cannot be used as a payment method for ANA in-flight sales purchases. It also cannot be used for purchases at some VISA-accepting merchants. See here for details. (Text is available in Japanese only.)
This card is not eligible for discounts on ANA in-flight sales purchases.
This card is not eligible for enrollment bonus miles or bonus miles from flights.
ANA Card benefits and services such as ANA Card Family Miles, ANA Card Miles Plus, Business Kippu, and other discounts are not available with this card.
SKiP Service is not available with this card. Click here for other ways to use SKiP Service.
This card does not have integrated Edy functionality.

When switching to this card, the required procedures will differ depending on your existing card. See here for details.
Approximately 3 weeks is required between the application to open an account and the delivery of the card.
Applicants must undergo a designated verification process when enrolling.
Click the button below to apply for an ANA Mileage Club Financial Pass VISA Debit Card (open a Suruga Bank ANA Branch account).
Notes
*Clicking the link will lead to a non-ANA website, at which point the privacy policy of that website will apply to personal information protection.
Suruga Bank ANA Branch
Customers Calling from Outside Japan
Monday to Friday: 09:00-17:00 (JST; Not available on weekends, national holidays, and the year-end/New Year holiday period.)
Having 2 ANA Cards Gets You More Deals!
Earn miles from bank transfers by designating your Suruga Bank ANA Branch regular savings account as the account to use for your ANA Card payments.

Enter the 10-digit ANA Mileage Club membership number for your ANA Mileage Club Financial Pass VISA Debit Card when applying for an ANA Card to combine your mileage accounts.

SKiP Service is available to ANA Card cardholders. Save time and make your boarding process even smoother.