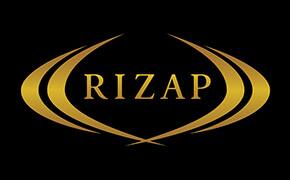 Get astonishing results with the TEAM RIZAP pros.
RIZAP has the perfect people in place to help you make the changes you need.
Full support is available at any time through your trainer and the app.
so you can make consistent progress toward your goals.
The program was created under the supervision of numerous physicians, meaning you can rest assured even if you have physical health concerns.
Your specialist trainer will provide careful guidance every step of the way in line with your age and physical fitness.
As the program is supervised by registered dietitian, you'll also receive guidance on adopting a low-carbohydrate diet so you can drop weight without sacrificing muscle mass.
Moreover, the specialist support available will enable you to make changes to your lifestyle.
Get your ideal body for life with RIZAP!
Earn 4,000 miles upon purchasing the 16-lesson training program (5,000 miles if applying through the ANA Life Step Service)
Mileage Accrual Eligibility
Apply for the 16-lesson training program through this page and continue with the program beyond the money-back guarantee period.
Please apply for the 16-lesson training program via Go to Partner ANA Website.
(Applies only to program applications continued beyond the money-back guarantee period.)
After continuing beyond the money-back guarantee period, approximately 1-2 months will be required for the miles to be credited to your account.
Benefit details are subject to change or cancellation without prior notice.
Please refer to the RIZAP website for further points to note.
FINNECT Partners, Inc. / ANA Gateway Service Secretariat
Business hours: 10:00-17:00 (JST; not available on weekends, national holidays, and the year-end/New Year holiday period)