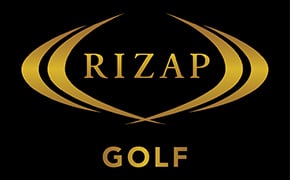 RIZAP GOLF is committed to getting results.
With the Personal Golf Gym, you'll receive full support in achieving them.
Here are the 3 reasons you should choose RIZAP GOLF.

1. Trainers: Get tailored one-on-one guidance from specialist trainers both during lessons and outside them.
2. Method: Make quick progress with RIZAP's systematic training method.
3. Environment: Lessons are held in comfortable surroundings that will make you want to keep coming back for more.
Earn 4,000 miles upon purchasing the 16-lesson golf program (5,000 miles if applying through the ANA Life Step Service)
Mileage Accrual Eligibility
Apply for the 16-lesson golf program through this webpage and continue with the program beyond the money-back guarantee period.
After continuing beyond the money-back guarantee period, approximately 1-2 months will be required for the miles to be credited to your account.
Benefit details are subject to change or cancellation without prior notice.
Please refer to the RIZAP website for further points to note.
FINNECT Partners, Inc. / ANA Gateway Service Secretariat
Business hours: 10:00-17:00 (JST; not available on weekends, national holidays, and the year-end/New Year holiday period)