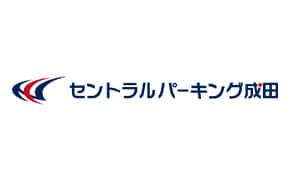 Vehicles are not moved from their spaces at all, ensuring a high level of security! Potential issues such as damage are prevented because vehicles are not moved to other facilities or within the same facility after they have been parked in a space.
Spacious parking spaces prevent contact with other vehicles. This also allows plenty of room to open and close vehicle doors. The spaces also have parking bumpers installed to provide additional safety.
All parking facilities have 24-hour monitoring systems, 24-hour security systems, fences, etc., to protect customers' vehicles at all times.
Even in the unlikely event of damage, vehicles are covered by liability insurance. All vehicles parked at the company's facilities are covered by this insurance, so customers can drop off their vehicles with peace of mind.
* Service is available in Japanese only.
ANA Mileage Club members: JPY 100 = 1 mile
ANA Card cardholders: JPY 100 = 2 miles
Mileage Accrual Eligibility
Website

Click here to apply, then enter your 10-digit ANA Mileage Club membership number and other required information. Present your ANA Mileage Club Card or ANA Card on the actual day. (Text is available in Japanese only.)

Notes

*Clicking the link will lead to a non-ANA website, at which point the privacy policy of that website will apply to personal information protection.

Telephone

When calling the number below to make a reservation, please provide your 10-digit ANA Mileage Club membership number and state that you wish to accrue mileage.

Present your ANA Mileage Club Card or ANA Card on the actual day.
Approximately 1-2 months will be required for the miles to be credited to the mileage balance.
Retroactive Mileage Registration
Retroactive mileage registration is not permitted.
Service is available in Japanese only.
Mileage will not be accrued when using promotional rates or when reservations are made through a travel agent.
Mileage will not be accrued if you do not present your ANA Mileage Club Card or ANA Card on the actual day.
Reservations and Inquiries
Central Parking Narita


0120-79-0655
6:30-21:00
(available year round)