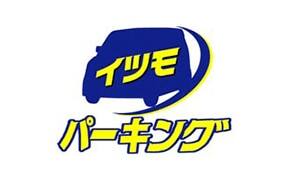 Itsumo ("Always") Parking is a privately-operated facility that offers customers great parking close to New Chitose Airport.
Customers can earn ANA miles when they use Itsumo Parking.
It offers parking spaces which are 1.5 times larger than standard spaces, so drivers do not need to be overly concerned about neighboring vehicles.
A free shuttle service takes customers from their parking space to the airport, and vice versa. There is no need to carry around heavy baggage or worry about the weather.
Customers are not required to deposit their vehicle keys, thereby greatly reducing the risk of accidents or theft because staff do not move the vehicles.
The needs of customers who have early morning or late-night flights are also accommodated.
* Service is available in Japanese only.
This partnership will end on December 31, 2021, and will no longer applicable for mileage accrual.
This parking has been temporarily closed from August 26, 2020 until March 31, 2021.
1 mile for every JPY 100 (including tax) spent
Mileage Accrual Eligibility
Please present your ANA Card or ANA Mileage Club Card and state that you wish to accrue mileage. Customers who make reservations through the MileSmile Parking website can also earn an additional 1 mile for every JPY 100 (including tax) spent.
Click here to go to the website. (Text is available in Japanese only.)
Approximately 1-2 months will be required for the miles to be credited to the mileage balance.
Retroactive Mileage Registration
Retroactive mileage registration is not permitted.
Service is available in Japanese only.
New Chitose Airport Itsumo Parking Facility


050-3381-6000
6:30-23:00(available year round)