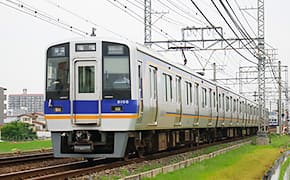 Nankai Electric Railway connects Namba (Minami area, Osaka) with Kansai Airport, Wakayama, and Koyasan (world heritage site). It is currently conducting a proof of concept exercise to test the idea of entering and exiting through ticket gates with a Visa contactless payment. Try out this new initiative and use your Visa card to pay for travel at certain Nankai Electric Railway stations.
This partnership will end on March 31, 2022, and will no longer applicable for mileage accrual.
In addition to miles that can be redeemed with credit card points, customers can earn 1 mile for every JPY 200 (including tax) spent when making a Visa contactless payment with a Visa card.
*Certain procedures are required when redeeming credit card points for miles and an annual redemption handling fee will apply, with some exceptions. (Some cards, such as ANA Wide Gold Cards, do not require redemption handling fees.) The number of accrued miles may differ depending on the transaction details, etc.
Mileage Accrual Eligibility
Customers who use their Visa card to make a Visa contactless payment at a Nankai Electric Railway ticket gate
*Payments made up to March 31, 2022
Please make a Visa contactless payment for travel on a Nankai train.
The stations at which this form of payment is accepted are shown below.
Stations at Which Visa Contactless Payments Are Accepted
Namba, Shin-Imamiya, Tengachaya, Sakai, Izumiotsu, Rinku Town, Kansai Airport, Wakayamashi, Sakaihigashi, Mikunigaoka, Kongo, Kawachinagano, Hashimoto, Kudoyama, Koyashita, Koyasan
How to Make a Visa Contactless Payment
If you scan your Visa card against the reader when entering and exiting through the dedicated ticket gate, the fare for the sector you have used will be deducted from your Visa card.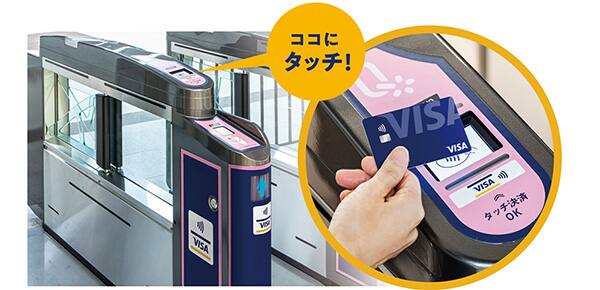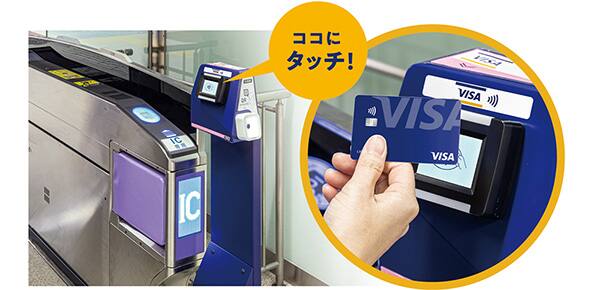 Applicable ANA Visa Cards
*Contactless payment cards can be used.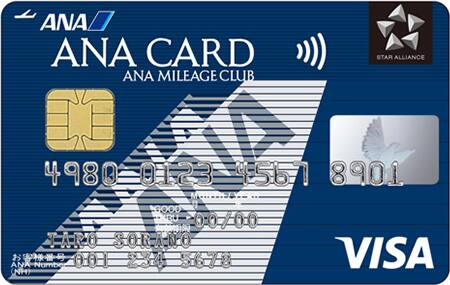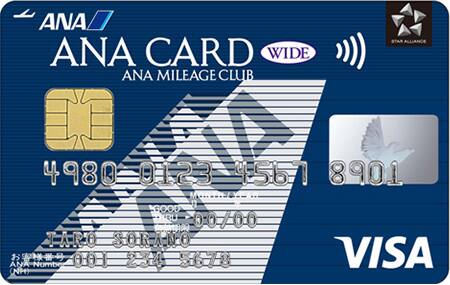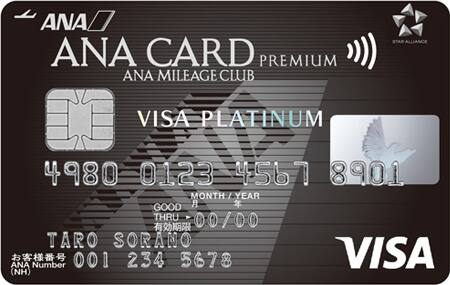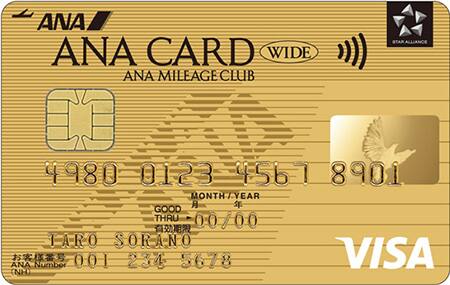 Mileage Accrual When Paying with Apple Pay/iD/QUICPay™
・Apple Pay payments with ANA Visa Cards are eligible for ANA Card Miles Plus.
・iD payments with ANA Visa Cards are not eligible for mileage accrual.
Timing of Mileage Accrual
Approximately 1 to 2 months will be required for the miles to be credited to the mileage balance.
Visa contactless payments can be made for travel on Nankai Electric Railway lines at the following stations / ticket gates.
Namba Station (2F central ticket gates, 3F north ticket gates), Shin-Imamiya Station (4F), Tengachaya Station, Sakai Station (East Exit), Izumiotsu Station, Rinku Town Station, Kansai Airport Station, Wakayamashi Station, Sakaihigashi Station (West Exit), Mikunigaoka Station, Kongo Station, Kawachinagano Station, Hashimoto Station, Kudoyama Station, Koyashita Station, Koyasan Station
Please be sure to use an ANA Visa Card for the contactless payment.
Nankai Electric Railway