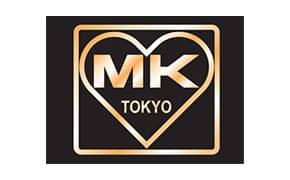 With "prioritizing the customer" as its mission, Tokyo MK Taxi operates according to the following keywords: high-quality services, luxurious vehicles, and reasonable fares.
It offers extremely attractive rates for the initial charge, late-night fares, as well as fixed fares for customers traveling to and from Haneda or Narita airports. Vans are also available for families or larger groups.
The company continues to take on challenges with a customer-oriented perspective and offer superior hospitality in order to become a taxi company that customers will prefer.
*Separate charges apply when using luxury vehicles. (Lexus, Mercedes-Benz, Toyota Alphard, and Toyota Crown Hybrid)
[Information about new-style coronavirus infectious disease]
Posted on the website of the Ministry of Health, Labor and Welfare as "The standard about the website link post is being introduced about a filled limousine taxi office which can supply a limousine taxi about movement from the airports to the home of waiting place (or, accommodations)"
In addition to miles that can be redeemed with credit card points, customers can earn 1 mile for every JPY 100 (including tax) spent when paying with an ANA Card.
*Certain procedures are required when redeeming credit card points for miles and an annual redemption handling fee will apply, with some exceptions. (Some cards, such as ANA Wide Gold Cards, do not require redemption handling fees.) The number of accruable miles may differ depending on the credit card company, transaction details, etc.
Mileage Accrual Eligibility
Customers who use ANA Cards to pay for fares when using vehicles for hire or taxis operated by Tokyo MK Taxi.
*Fares which are paid with fare tickets are not eligible for mileage accrual.
*Usage of vehicles for hire or taxi services which are not provided by Tokyo MK Taxi (Sapporo MK Taxi, Nagoya MK Taxi, Shiga MK Taxi, Kyoto MK Taxi, Osaka MK Taxi, Kobe MK Taxi, Fukuoka MK Taxi) are not eligible for mileage accrual.
Use an ANA Card to pay for fares when using vehicles for hire or taxis operated by Tokyo MK Taxi.
Mileage Accrual When Paying with Apple Pay/iD/QUICPay™
Apple Pay, iD, and QUICPay™ payments are unavailable and are therefore all ineligible for ANA Card Miles Plus.
Approximately 2 months will be required for the miles to be credited to the mileage balance.
Reservations and Inquiries
Tokyo MK Taxi


03-5547-5551
Available 24 hours a day