Earn miles when using an eligible ANA Card to charge Edy value!
When using an eligible ANA Card (see below) to charge Edy value, customers can automatically earn 1 mile for every JPY 200 spent.

*The amount of value that is charged to Edy is not eligible for credit card point accrual.
*Mileage accrual is based on the charge amount that is indicated on the credit card statement provided by the credit card company at the end of each month or the digital version of this statement that can be viewed online. Miles are credited to the mileage balance by the middle of the following month.
ANA JCB Wide Gold Card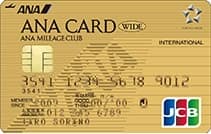 ANA Diners Card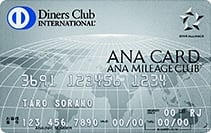 ANA Card Premium*1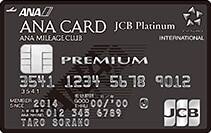 *Edy value charges using ANA Super Flyers JCB Gold Card, ANA Super Flyers Diners Card, ANA JCB Super Flyers Card Premium, ANA Diners Super Flyers Premium Card, and ANA VISA Platinum Super Flyers Premium Card are also eligible.
*1 This service is not available with ANA American Express® Premium Card and ANA American Express Super Flyers Premium Card.
To enroll or request an application form online, customers can select their preferred card from the ANA Card lineup and enroll.
ANA Mileage Club Service Center
Select [3] for Mileage Service Inquiries.
Communicator Response Service Hours
Monday to Friday: 09:00-19:00 (JST); Saturday: 09:00-17:00 (JST); Not available on Sundays, national holidays, and the year-end/New Year holiday period.