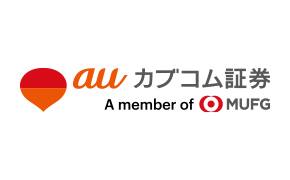 Want to buy stocks? au Kabucom Securities is the best broker for you.
Six reasons why you should choose au Kabucom Securities
・Amazingly, no fee is required for an investment fund transaction
・Every customer has an equal opportunity with an IPO
・Petit stocks® allows you to invest in stocks starting at around 500 yen per share
・As a shrewd shareholder, you can benefit from hedge selling
・Rich content features investment information
・kabu STATION® is a trading tool we recommend to all stock investors
・You will earn 50 miles by opening a new account and purchasing your accumulation investment fund for the first time.
Mileage Accrual Eligibility
・Customers who open an account with au Kabucom Securities through this page and purchase an accumulation investment fund within six months of opening the account
・Please access the au Kabucom Securities website by clicking the above link "Navigate to our partner shop/website," open an account, and apply to purchase an accumulation investment fund.
・Miles will be accrued about one to two months after purchase of an accumulation investment fund is completed.
Details of benefits are subject to change or cancellation without prior notice.
For cautions on opening an account and purchasing investment funds, etc., please consult the au Kabucom Securities website.
au Kabucom Securities Co., Ltd.
Service hours: 24/7 automated voice guidance; Operators are available Monday to Friday, 8:00-17:00 (except year-end and New Year holidays)
Inquiries Related to ANA Mileage Club
ANA Mileage Club Service Center
Please follow the voice guidance system and select [3] for mileage service inquiries.
*Please have your ANA Mileage Club membership number and password ready before making an inquiry.