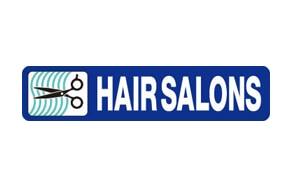 The ANA Hair Salon Miles service allows customers to earn miles from visiting their preferred hair salons. When visiting a partner hair salon, present your ANA Card or ANA Mileage Club Card, and state that you wish to accrue mileage. Please refer to the ANA Hair Salon Miles page for details regarding partner hair salons.
ANA Mileage Club Card: JPY 100 (including tax) = 1 mile
ANA Card: JPY 100 (including tax) = 1-2 miles
Mileage Accrual Eligibility
Payments for services at ANA Hair Salon Miles partner salons.
Click here to view ANA Hair Salon Miles partner salons. (Text is available in Japanese only.)
An application is required in order to accrue mileage through ANA Hair Salon Miles. Please state that you wish to accrue mileage at the time of payment and collect a copy of the mileage receipt.
Up to JPY 100,000 of a payment transaction is eligible for mileage accrual (i.e., ANA Mileage Club Card and ANA Card cardholders can redeem a maximum of 1,000 miles and 1,000-2,000 miles, respectively, per payment transaction). Even if this upper limit is exceeded, no additional miles beyond the possible maximum amounts will be accrued. Due to differences in mileage data reporting schedules between the partner salons as well as other factors, there may be delays in the crediting of accrued miles to your mileage account.
Approximately 2 months will be required for the miles to be credited to the mileage balance.
Retroactive Mileage Registration
Retroactive mileage registration is not permitted.
Depending on the location, service may only be available in Japanese.
Cannot be used in conjunction with other special benefits and discounts (excludes some Hair & Make EARTH salons).
Miles will not be accrued if an ANA Mileage Club Card or ANA Card is not presented.
ANA Value Vouchers cannot be used for payment.
All payment amounts are rounded down to the nearest JPY 100 for the purpose of mileage redemption.
Accrued miles cannot be transfered to others.
If an ANA Mileage Club member visits the same hair salon multiple times during the same day and all payment transactions are of the same amount, mileage accrual may be invalidated from the second transaction.
Only the cardholder is eligible for this service. If improper usage such as the use of another ANA Mileage Club member's card is discovered, mileage that is accrued from the relevant transaction will be invalidated.
Mileage accrual may be refused if any improper usage is suspected.
Even if an ANA Mileage Club member has several eligible cards, duplicate mileage accrual is not permitted.
When an ANA Card family card cardholder uses the ANA Hair Salon Miles service, the miles will be credited to said family card cardholder.
When paying with an ANA Card, credit card company points can also be redeemed for miles.
Only 1 ANA Mileage Club member per party (restaurant bill) can accrue the mileage.
ANA Gourmet Miles Customer Service Center


03-6277-0325
Monday to Friday: 10:00-17:30 (JST; Not available on weekends, national holidays, and the year-end/New Year holiday period.)
* Only Japanese-language service is available.