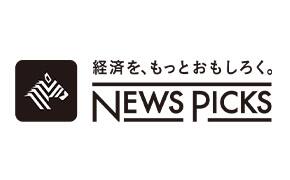 The NewsPicks app is a social media platform that provides all the news you need to know on economics.
・The app features carefully curated news articles from famous economic news outlets inside and outside Japan.
・As an added bonus, commentaries and comments are provided by experts for each article.
・The NewsPicks editorial department also produces its original articles based on its own investigations for your pleasure. (Become a paid member with a monthly subscription of JPY 1,500 to enjoy unlimited access to original articles and video programs by the NewsPick editorial department.)
■Unlimited Access to Popular Special Features

The NewsPicks editorial department conducts meticulous investigative work into important topics and brings you a new special feature every week.
(Topics include tips on successfully selling/purchasing new/pre-owned properties, the Yahoo Japan-Line merger, MBA 3.0 and much more besides.)
■Unlimited Access to Original Programs

Get your fill of news with NewsPicks' original programs, including: WEEKLY OCHIAI (brought to you by Yoichi Ochiai), NEXT (join Oriental Radio's Atsuhiko Nakata as he take a closer look at the world of corporations), HORIE ONE (watch Takafumi Horie as he takes on current affairs), THE UPDATE (enjoy intellectual debates on economics), and plenty more.
1 mile for every JPY 100 (including tax) spent
Mileage Accrual Eligibility
AMC members who become paid members by signing up for a NewsPicks Premium Plan (monthly, yearly, student discount), and enter their AMC membership number onto the sign-up form upon doing so.
Enter your 10-digit ANA Mileage Club membership number onto the sign-up form.
Timing of Mileage Accrual
After payment, approximately 1-2 months will be required for the miles to be credited to the mileage account.
You must sign up from the link for AMC members only. (Text is available in Japanese only.)
Customers will be eligible for mileage accrual if they enter their AMC membership number on the credit card number entry screen when signing up.
Please note that you will not accrue any miles if you enter your AMC membership number incorrectly.
If you are already a paid member of NewsPicks, you must cancel your current subscription and then sign up again.
You will not accrue any miles if you sign up for the NewsPick Premium Member free trial and then cancel your membership before being charged.
NewsPicks Help Center

09:00-18:00 on weekdays
(Not available during the Golden Week holiday or the year-end/New Yeah holiday period. The help center will handle any inquiries it receives during these periods when it reopens.)
https://newspicks.zendesk.com/hc/ja/requests/ (Text is available in Japanese only.)