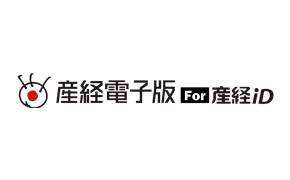 "Sankei electronic version" with the image of the Sankei Shimbun as it is. It is popular that you can understand important articles at a glance and immediately access the page you want to read.

This time, it has been renewed, and a breaking news function unique to the electronic version and a 90-day back number function have been added, making it even more convenient and easier to use. We also have a lot of great coupons that you can use regardless of your area.

Supports multiple devices. You can use it on your favorite device, such as a PC, smartphone, or tablet, that suits your lifestyle.
1,000 miles for the Denshi Sankei ANA Mileage Club Package (12-month subscription)
Mileage Accrual Eligibility
Miles will be accrued upon subscribing to the Denshi Sankei ANA Mileage Club Package, as well as upon renewing your subscription.
Please enter your 10-digit ANA Mileage Club membership number when making your purchase.
Timing of Mileage Accrual
After purchase, approximately 1-2 months will be required for the miles to be credited to the mileage balance.
Please be sure to confirm the Denshi Sankei Terms and Conditions before subscribing to Denshi Sankei. (Text is available in Japanese only.)
In order to subscribe to Denshi Sankei, you must first register for a Sankei iD. (No registration or annual membership fees payable.)
Your "Subscription Start Date" will be the date on which Sankei Shimbun sends the Denshi Sankei registration completion email to the email address you entered upon subscription. The "First Month of Subscription" will be the month in which the "Subscription Start Date" falls. The "First Month of Subscription" will be free. (This only applies to first time subscriptions. Furthermore, subscriptions cannot be canceled part way through the 12-month period.)
If your device is set to receive emails from specific domains or email addresses only, please set it to receive emails from id.sankei.jp so that you can receive your Denshi Sanki registration completion email. For information on how to set your device to receive emails from specific domains, please contact the relevant telecommunications company.
This package is for ANA Mileage Club members. Please note that you will not be able to accrue mileage if there is a discrepancy between the name under which you subscribed to this package and the name shown on your ANA Mileage Club account.
You will also not be able to accrue mileage if your 10-digit ANA Mileage Club membership number is invalid or if there is a mistake in the information you have provided.
It may take several months for the ANA miles earned from subscribing to this package to be credited to your mileage balance. Please note that all miles for the 12 months will be credited to your mileage balance at the same time.
Mileage accrual is not available for ANA Mileage Club members who subscribe to a different Denshi Sankei package.
Cancellations part way through the subscription period are not possible and subscription fees are non-refundable.
Subscriptions are renewed automatically. If you do not wish to renew your subscription, you must perform the cancellation procedures. When your subscription is renewed automatically, your 1,000 miles will credited to your mileage balance one month following the same calendar month in which you originally subscribed.
Campaigns and discounts that Sankei Shimbun offers to individual Denshi Sankei subscribers will not apply.
Customers' subscription information will be provided to All Nippon Airways Co., Ltd. and its subsidiaries to the extent necessary for viewing member information to handle inquiries, etc.
ANA miles are handled in accordance with the ANA Mileage Club Terms and Conditions.
When subscribing to this package, you will enter into a contract with Sankei Shimbun. Even if you cancel your membership with the ANA Mileage Club, your subscription to this package will not be canceled.
Even if the information shown on this page differs to the actual terms and conditions, the information on this page will take precedence.
Denshi Sankei's service can be accessed on the following operating systems and browsers.
Desktop version of Denshi Sankei
OS
Latest version of Windows
Latest version of Mac OS X
Browsers
Latest version of Microsoft Edge
Latest version of Safari
Latest version of Google Chrome
OS
Latest version of iOS
Latest version of Android
Sankei iD Call Center


0570-033-433
Operator hours: 10:00-18:00 (not available during the year-end/New Year holiday period)