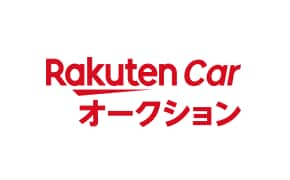 Rakuten Car Auctions renowned online used car auction service aims to harness the power of IT to make the complicated process of selling your vehicle easier to understand. With hundreds of used car dealerships using the service, simply have your vehicle inspected and watch the selling price go up and up as the bids come in. Rakuten Car Auctions has gained support from the many customers dissatisfied with quotations they have received from dealerships, and those receiving sub-standard service from comprehensive valuation websites. Try out the Rakuten Car Auctions auction service to discover what your car is really worth!
Mileage accrual is now available for ANA Mileage Club members selling their cars!
* Service is available in Japanese only.
The table below indicates the amount of accruable miles that correspond to each contracted selling price range.
| Selling Price | Accrued Miles |
| --- | --- |
| Less than JPY 100,000 | 2,000 miles |
| JPY 100,000-999,999 | 3,000 miles |
| JPY 1,000,000-1,999,999 | 4,000 miles |
| For every JPY 1,000,000 beyond JPY 2,000,000 | Plus 1,000 miles |
* Mileage accrual is available up to 10,000 miles.
Request a valuation online via the dedicated webpage or by calling the number below. (Available in Japanese only.) Please provide your name and ANA Mileage Club membership number (10 digits) upon making your request.
Rakuten Car Co. Ltd. Call Center
Notes
* Clicking the link will lead to a non-ANA website, at which point the privacy policy of that website will apply to personal information protection.
* Requests made through the above webpage or by telephone are eligible for mileage accrual. Requests made in person at a dealership are ineligible.
After the contract has been finalized, approximately 2 months will be required for the miles to be credited to the mileage balance.
Retroactive Mileage Registration
Retroactive mileage registration is not permitted.
Mileage Accrual Eligibility
Miles are accruable on the selling price of the car.
Service is available in Japanese only.
Persons named as a vehicle owner or user on the vehicle inspection certificate or their spouse, and family members living with said persons are eligible for mileage accrual.
Cannot be used in conjunction with other benefits.
Dispatched services for customers living a long way from the dealership may be unavailable in certain areas. Please contact the Customer Call Center for further information.
Rakuten Car Co. Ltd. Call Center


0120-989-403 (Business hours: 9:00-18:00 (JST); not available during the year-end/New Year holiday period)

https://auction.auto.rakuten.co.jp/guide/faq/

(Text is available in Japanese only.)
https://auction.auto.rakuten.co.jp/campaign/ana/

(Text is available in Japanese only.)