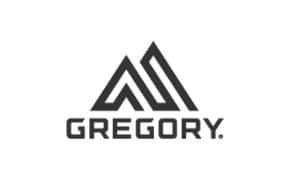 GREGORY is a backpack brand born in California. For over 40 years, we have been producing products that pursue the best comfort, quality and functionality. Visit our official online store to explore the latest packs!
In addition to miles that can be redeemed with credit card points, customers can earn 1 mile for every JPY 100 (including tax) spent when paying with an ANA Card.
Mileage Accrual When Paying with Apple Pay / iD / QUICPay™
Apple Pay, iD, and QUICPay™ payments are unavailable and are therefore all ineligible for ANA Card Miles Plus.
Approximately 1-2 months will be required for the miles to be credited to the mileage balance.
Retroactive Mileage Registration
Retroactive mileage registration is not permitted.
Payments made using Amazon Pay, Rakuten Pay, Paidy (convenience stores/banks), or the cash-on-delivery option (no handling fees) are not eligible for mileage accrual.
Consumption tax, delivery charges, service fees, etc., are not eligible for mileage accrual.
Miles are accrued only when the partner website is accessed via this page. Product purchases and service requests through websites other than ANA's partner website are not eligible for mileage accrual. Please make sure to access the partner website through this ANA webpage.
The product prices, quantities, handling fees (including shipping fees), and campaign details shown on this page are subject to change. Please check the website of the relevant partner company for the latest information.
Mileage accrual may be subject to delays depending on the status of the product delivery or service application.
Miles may not be accrued if the corresponding purchase or application for the above merchant is canceled or not officially completed properly.
Please enable cookies in your internet browser before using the website. (Customers using Safari for Mac OS X will not be able to use the website under default settings. Select "Always" as the Accept Cookies setting before accessing the website.)
There may be cases when miles are not accrued due to the browser's Javascript and cookies being restricted by virus protection software, etc. Customers are asked to temporarily disable such restrictions on their own volition in order to use the website.
Please retain all relevant information (order numbers, order confirmation emails, etc.) until after the mileage has been credited to your mileage account.
Official Gregory Online Store Support Center