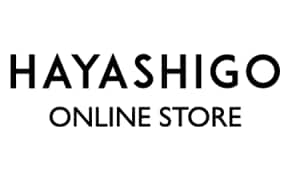 This is the online store for Hayashigo Co., Ltd., a bag company with over 130 years of history.
Explore a wide lineup of products, from classic, exquisitely made Japanese leather bags to casual bags made in the USA that you might see in major boutique stores.
In addition to miles that can be redeemed with credit card points, customers can earn 1 mile for every JPY 100 (including tax) spent when paying with an ANA Card.
* Certain procedures are required when redeeming credit card points for miles and an annual redemption handling fee will apply, with some exceptions. (Some cards, such as ANA Wide Gold Cards, do not require redemption handling fees.) The number of accruable miles may differ depending on the credit card company, transaction details, etc.
Mileage Accrual Eligibility
Customers who use ANA Cards to pay for purchases on the Hayashigo Online Store
(Text is available in Japanese only.)
Use an ANA Card to pay for purchases made on the above website.
Approximately 1 to 2 months will be required for the miles to be credited to the mileage balance.
Hayashigo Co., Ltd.