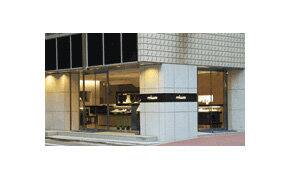 Miwa was established in 1915, during the early part of the Taisho period. Located on Miyuki-dori in Tokyo's Ginza district, the company initially had few customers and very humble beginnings. As it grew, it contributed to the introduction of the world's jewelry and culture to Japan, and it was one of the first jewelers in the country to market diamond wedding rings.
With an eye for beauty that was honed through years of experience, Miwa also selects a wide variety of jewelry products from brands outside Japan for import via its own exclusive channels.
Furthermore, it has been a long-time partner of ANA, offering jewelry products through the in-flight sales catalog on ANA's international flights for over 25 years.
Miwa offers a jewelry remaking and remodeling service as well, and customers can discuss their needs with a specialist jewelry designer.
1 mile for every JPY 100 (excluding tax)
Mileage Accrual Eligibility
Customers who present their ANA Cards or ANA Mileage Club Cards when making purchases at the eligible stores below.
Eligible Locations

Jeweler Miwa Ginza Flagship Store
When presenting your ANA Card or ANA Mileage Club Card, please also provide your 10-digit ANA Mileage Club membership number and inform the staff that you would like to accrue miles for ANA Mileage Club.
Approximately 1-3 months will be required for the miles to be credited to the mileage balance.
Retroactive Mileage Registration
Please make the request via the point of contact below within 1 week of the purchase and provide your name and 10-digit ANA Mileage Club membership number when doing so.
Miles can only be accrued by the ANA Mileage Club member who made the purchase.
This service can also be used with temporary ANA Mileage Club membership cards.
Miwa Co., Ltd.


03-3572-5011
10:00~18:00 (JST; Not available on weekends and national holidays.)