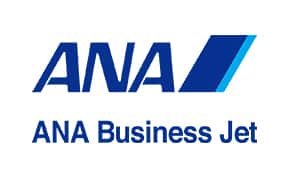 Change your business style and appreciate the value of time with our new travel option.
Choose our Business Jet Charter to make every second of every minute count.
[The Value of ANA Business Jet]
(1) Time efficiency
(2) Flexible Schedule
(3) Private Space
(4) Trust and Safety provided by ANA Group
For flights departing from April 1, 2021 onward, the number of miles accrued per single Japan domestic charter itinerary will be 5,000 miles.
International flight charter to/from Japan = 20,000 miles per single itinerary
Charter flight connecting to commercial flight = 10,000 miles per single itinerary
Japan domestic flight charter = 5,000 miles per single itinerary
*Multiple charter flight sectors under a single contract will be deemed a single itinerary.
*Example itinerary: Tokyo → Chicago → Columbus → Detroit → Tokyo = 20,000 miles
Mileage Accrual Eligibility
Charter flights provided by ANA Business Jet
*For departures from April 2019
Please do the following upon making a request to ANA Business Jet:
・State the single ANA Mileage Club member for whom miles are to be accrued.
・Provide the name and 10-digit ANA Mileage Club membership number for the above ANA Mileage Club member.
Approximately 1 to 2 months will be required for the miles to be credited to the mileage balance.
Retroactive Mileage Registration
Retroactive registration is available for applications made by the end of the month following the month of travel.
Please contact ANA Business Jet to do so.
Reservations and Inquiries
ANA Business Jet Co., Ltd.
Please contact ANA Business Jet by phone or email.
Opening hours: Monday to Friday 09:30-17:00 (JST) / Not available on weekends, national holidays, and the year-end/New-Year holiday period