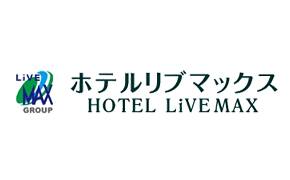 Hotel Livemax is a budget-type hotel that can be used comfortably and conveniently for business trips or other travel. We develop hotels with a focus on good networks, in locations near major urban areas and close to principle train stations. The hotel services are specialized for safe, reliable, and comfortable accommodation. In this way, we offer pleasant spaces at reasonable prices with a focus on privacy.
Features of Hotel Livemax
Focus on privacy

We prioritize privacy so that customers can stay comfortably; in general staff members do not enter the rooms during your stay, such as for daily cleaning.

* Cleaning can also be performed during your stay if you wish, so feel free to ask.

Comfortable facilities, even for long-term stays

Our hotel is equipped with convenient facilities such as microwave ovens and refrigerators. You will be accommodated comfortably for long-term as well as short-term stays.
An additional 1 mile per ¥200 (including tax) of the payment will be accumulated when using an ANA Card with the transaction of credit card company points.
* Appropriate procedures must be followed and a transfer fee is required except in some cases when transferring credit card company points to miles (no cost for some card types such as ANA Wide Gold Card, etc.) Also, the redeemed mile count may differ according to each credit company and/or details of use.
For those who pay fees for HOTEL LIVEMAX using your ANA Card.
Please pay for HOTEL LIVEMAX using your ANA Card.
Please allow approximately 1-2 months to confirm mileage accrual after use.
HOTEL LIVEMAX
You can earn more miles easily. Plus 1 mile per ¥100 when booking through the hotel ! Click here for more details. (Text is available in Japanese only.)