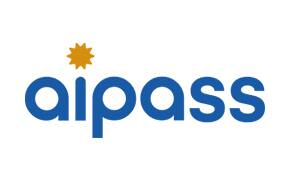 aipass is a contactless smart check-in service that makes your stay at accommodation facilities all the more comfortable.
When making a reservation for a facility with this service, travelers can access a range of free functions on their smartphone, including check-in/check-out as well as information on sightseeing and their accommodation facility.
Earn 100 miles each time you use smart check-in.
Mileage Accrual Eligibility
Customers who complete check-in before their stay at an aipass accommodation eligible for mileage accrual
After making a reservation for an applicable accommodation facility, you will receive an email notifying you that your reservation is complete. Click the URL in this email.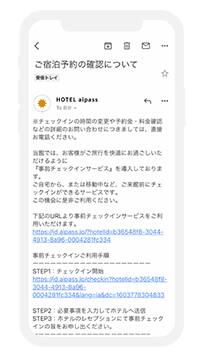 Click Check-In on the facility's top page.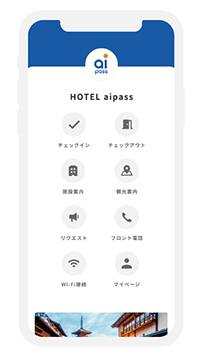 Follow the on-screen instructions and enter your details and 10-digit ANA Mileage Club membership number.
*You will not be required to enter this information for future check-ins as an account will be created for you.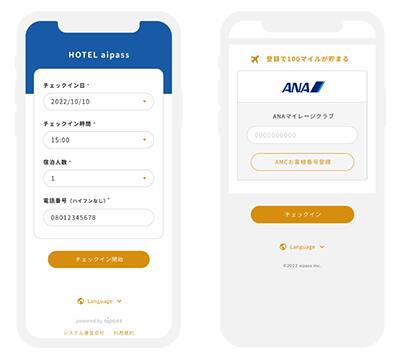 You will receive a QR code and this will mean that you have completed check-in.
After arriving at the accommodation facility, go to the check-in counter.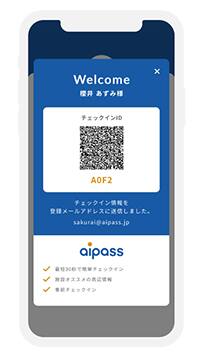 Timing of Mileage Accrual
Approximately 2-3 days will be required for the miles to be credited to the mileage balance.
List of Applicable Accommodation Facilities
aipass