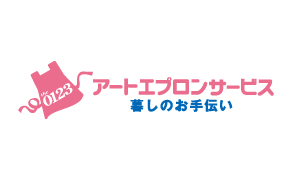 Some people do not have the time to clean their homes due to child-rearing or work commitments while others are not driven to clean everyday.
Yet others may simply want help with rearranging a room to give it a fresh look, decluttering their home, or disposing items that they no longer need. Whatever the reason may be, this service can offer a solution.
Please feel free to request this service at any time.
Expert Apron Service staff will visit your home and provide solutions with great attention to detail.
* Service is available in Japanese only.
1 mile for every JPY 200 (excluding tax)
Mileage Accrual Eligibility
Charges related to Apron Service
When requesting the service, please provide your 10-digit ANA Mileage Club membership number and state that you wish to accrue mileage.
Approximately 1-2 months will be required for the miles to be credited to the mileage balance.
Retroactive Mileage Registration
Retroactive mileage registration is not permitted.
Service is available in Japanese only.
Miles can only be accrued by the ANA Mileage Club member who requested the service.
Customers who do not state their intention to accrue miles before the cost estimation process is completed will not be eligible for accrual.
Art Corporation Apron Service


0120-0123-88
08:00-20:00 (JST)