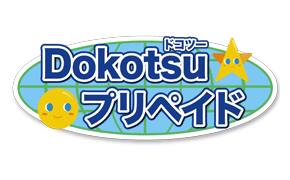 Dokotsu Prepaid is a multilingual interpretation service provided via video call and is available on your smartphone or similar devices. The service is available 24 hours a day, 365 days a year (operator hours are limited for some languages), and is provided by real interpreters with Level 1 in the Japanese Language Proficiency Test or native-level proficiency.Interpretation is available for 12 languages (English, Chinese, Korean, Spanish, Portuguese, Vietnamese, Tagalog , Thai , Nepali, Hindi, French, and Russian).
Pay by credit card for the length of time you wish to use the service.
The service is available both inside and outside Japan. Why not use it when going abroad on holiday or business?
In addition to miles that can be redeemed with credit card points, customers can earn 1 mile for every JPY 100 (including tax) spent when paying with an ANA Card.
*Certain procedures are required when redeeming credit card points for miles and an annual redemption handling fee will apply, with some exceptions. (Some cards, such as ANA Wide Gold Cards, do not require redemption handling fees.) The number of accruable miles may differ depending on the credit card company, transaction details, etc.
Mileage Accrual Eligibility
Approximately 1-2 months will be required for the miles to be credited to the mileage balance.
Retroactive Mileage Registration
Retroactive mileage registration is not permitted.
This service is unavailable for some languages at certain times of day. Please see the Dokotsu Prepaid website for details.
SmartBox


03-5413-5861
9:30-18:30 (JST; Not available on weekends and national holidays.)