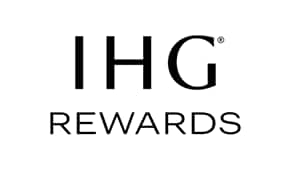 IHG Rewards is a loyalty program of IHG Hotels & Resorts. This program allows you to earn points for stays and dining at InterContinental, Kimpton, Hotel, Indigo, Crowne Plaza, Holiday Inn and Holiday Inn Resort in Japan and overseas. Earned points would be able to convert into miles.
In addition to redeeming points into miles, members could also earn miles for every hotel stay! For more details
10,000 points ⇒ 2,000 miles
10,000 points (minimum required usage = 10,000 points)
Maximum Mileage Redemption Limit (Per Year)
Mileage Accrual Eligibility
Please call the IHG Rewards Service Center to apply.
Note
* Clicking the link will lead to a non-ANA website, at which point the privacy policy of that website will apply to personal information protection.
Approximately 1-2 months will be required for the miles to be credited to the mileage balance.
Redemption rates are subject to change.
Points which have been redeemed for miles cannot be converted back into IHG Rewards points.
Redemption is only possible if the name of the IHG Rewards member matches the name that is registered to the ANA Mileage Club account.
IHG Rewards Service Center


03-5767-9325
Monday to Friday: 09:00-18:00 (JST; Not available on weekends and national holidays.)