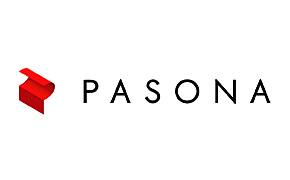 Pasona Career has ranked first overall in the recruitment agency category in the Oricon Customer Satisfaction Survey for three consecutive years.
It provides free job-hunting support primarily to those with high-level careers.
Its full-time consultants are all highly experienced and can refer you to a wide range of employers, from large public companies to foreign-capital enterprises and start-ups.
Pasona Career can help you take your career to new heights,
and even offers career counseling interviews online and over the phone for your peace of mind.
Registration: 500 miles
Interview: 500 miles
Job offer acceptance: 5,000 miles
Mileage Accrual Eligibility
Members who use Pasona Career (a free job-hunting support service for those with mid- to high-level careers)
(Text is available in Japanese only.)
Register with Pasona Career (a free job-hunting support service) via the Pasona Career for ANA Mileage Club page and be sure to enter your 10-digit ANA Mileage Club membership number when doing so.
After making your mileage redemption request, approximately 1-2 months will be required for the miles to be credited to the mileage balance.
Members who have not registered with Pasona Career in the past (including registration via a non-ANA website) are eligible for mileage accrual.
Pasona Career's services are available to those who have not been employed only as part-time workers in the past.
The respective mileage amounts for registration, the interview and job offer acceptance can only be accrued once per member.
Interviews that take place and job offers that are accepted more than six months after registration are not eligible for mileage accrual.
Pasona Inc.

03-3243-1563
Weekdays: 10:00-17:30