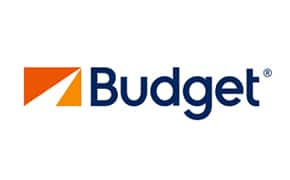 It is comfortable to rent a car from us, even if this opportunity is the first time for you.
* Only available in Japan.
- You can choose one from various non-smoking car types.
- GPS and ETC card reader are equipped.
- Optional extras such as ETC card, child seat and snow tires are enriched.
- With One-way rental, you can arrange the journey you want.
1 mile for every JPY 100 (including tax) spent
Mileage Accrual Eligibility
Eligible Merchants

Mileage accrual is restricted to stores within Japan.

Note: Some stores are not eligible for mileage accrual. For further information, please contact Budget Rent A Car's Reservation Center.

Eligible Charges

When ANA Mileage Club members reserve vehicles directly with Budget Rent A Car, payments for the following charges and fees are eligible for mileage accrual: basic rental fee, rental extension fee, one-way drop-off fee, insurance and compensation enrollment fee, and charges for optional items (studless winter tires, child safety seats, etc.).

*However, the following situations are not eligible for mileage accrual.

1. When travel agency package tours/coupons or Eki Rent-A-Car products are used.
2. When special rental charges are involved (contract fees, special promotion rates, etc.)
3. When using discounts from cards other than ANA Cards and ANA Mileage Club Cards.
4. When vehicles are rented through frequent flyer programs of other airlines.
5. When an accident occurs.
After making a reservation through the online Budget Rent A Car reservation page or over the telephone, please present your ANA Card or ANA Mileage Club Card at the rental office and state that you wish to accrue mileage.
Note
*Clicking the link will lead to a non-ANA website, at which point the privacy policy of that website will apply to personal information protection.
Approximately two months will be required after the return of your rental car for the miles to be credited to the mileage balance.
*Please retain the receipt for the car rental until after you have confirmed that mileage has been credited to your mileage account.
Retroactive Mileage Registration
Please follow the procedures below to contact Budget Rent a Car and register miles retroactively.

1. Telephone the store indicated on your receipt.
2. State your name and the account number indicated on your receipt.
3. Please provide your 10-digit ANA Mileage Club membership number.
Note: Please make the telephone call to the store during their business hours.
*Please apply within 6 months of the rental date.
The person using the rental car service is eligible for mileage accrual.
When multiple ANA Mileage Club members rent a vehicle, only 1 member (the person named in the rental contract) will be able to earn miles.
Budget Rent A Car Reservation Center


0570-054-317 (within Japan)

+81-92-624-1720 (from overseas)
8:00~20:00 (JST) (7 days a week)