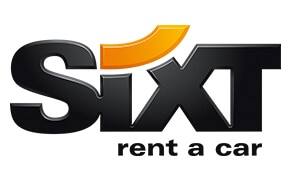 SIXT is proud to offer ANA Mileage Club members 350 miles for every booking with SIXT.
At over 4,000 locations in more than 105 countries, SIXT rents top-class cars to its customers at great prices. With the world's largest BMW fleet, and the latest models of luxury brands, sports cars, convertibles, jeeps and trucks, SIXT meets the requirements of every customer.
This partnership has started on July 21, 2016 and is applicable for mileage accrual.
350 Miles for each car rental
Please book your Sixt car on the Sixt & ANA partner page or by calling the Sixt reservation hotline. Don't forget to quote your ANA Mileage Club membership number and/or to present your ANA Mileage Club Card at the Sixt counter when picking up your vehicle.
* You will also need to present (international) driving license and credit card in your name.
Car rental discounts for ANA Premium members
AMC DIAMOND: Up to 15%off
AMC PLATINUM/BRONZE: Up to 10%off
HOW TO HAVE A DISCOUNT :
Step1.

Please apply for the Sixt card on the Sixt website.

* AMC DIAMOND: Apply for the Platinum Sixt Card
* AMC PLATINUM/BRONZE: Apply for the Gold Sixt Card

Step2.

The Sixt card will be sent to your residence.

Step3.

Please book a car on the Sixt website or by phone with presenting your Sixt card number.

Step4.

Please present your Sixt card at the counter when picking up the vehicle.
* Eligible for Diamond Service, Platinum Service and Bronze Service.
* Discount cannot be offered in conjunction with any other offers/discounts.
* Discount may not be offered depending on the conditions of your rental such as rental period and/or type of cars.
* Discount percentage may vary, please check with SiXT reservation center for details.
Please allow approximately 1-2 months to confirm mileage accrual after the return of a car.
*Credit card is also required for booking.
* Please make sure you quote your ANA Mileage Club membership number at the time of reservation. If number is not quoted, mileage cannot be accrued.
Sixt Reservation Center
+49-180-6-666-666(EUR 0.2/min.)
Open Hours: 24 hours
Sixt Rent A Car Office
+49-180-6-666-666(EUR 0.2/min.)
Open Hours: 24 hours