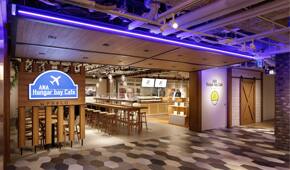 "ANA Hangar bay Cafe by PABLO" is a cafe that was produced in collaboration between the fresh-baked cheese tart store PABLO and ANA.
PABLO and ANA wanted this cafe to be like a hangar where aircraft rest their wings in preparation for their next flight, so that customers could set off on their journeys filled with energy.
To achieve this, they created a comfortable space. In addition to the regular dainty PABLO mini cheese tarts (6.5 cm in diameter), the cafe also serves a luxurious PABLO mini tiramisu cheese tart made with fresh mascarpone cheese and specially selected light meals including curry and pasta.
* Service is available in Japanese only.
The cafe menu will be will be partially revamped as of July 1, 2019.
Limited-edition pasta dishes, tapioca drinks (milk tea and strawberry milk flavor), and other new items will go on sale.
Miles can be earned at the fresh-baked cheese tart store PABLO.
1 mile for every JPY 100 (including tax) spent
Mileage Accrual Eligibility
Customers who present their ANA Cards or ANA Mileage Club Cards when making purchases at the stores below.
(Eligible Merchants)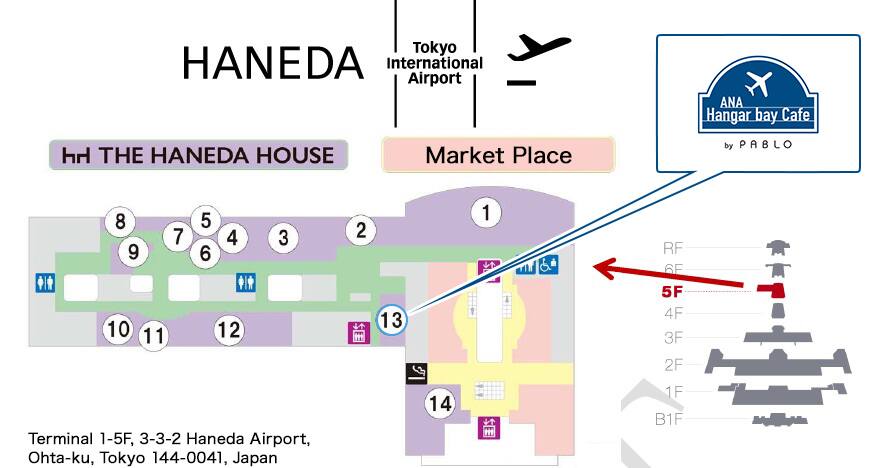 When presenting your ANA Card or ANA Mileage Club Card, please also provide your 10-digit ANA Mileage Club membership number and inform the staff that you would like to accrue miles for ANA Mileage Club.
Approximately 1 to 2 months will be required for the miles to be credited to the mileage balance.
Contact Details


0120-398-033 (Orders are not accepted over the phone.)
Weekdays 10:00-17:00 (JST) (not available on weekends or national holidays)
* Telephone Number for Inquiries in Japanese.